Digital Thermostat AC 110V-220V WiFi Intelligent Temperature Controller Sensor
Digital Thermostat AC 110V-220V WiFi Intelligent Temperature Controller Sensor
SKU:XA0025
Regular price
$19.99
guarantee

Quality checked

Special gift cards

Special gift cards

Free return

Within 60 days

Consultancy

86-0755-85201155
DTC1201 Thermostat
Product name: Thermostat
Product model: DTC1201
Power supply voltage: AC110 ~ 220V
Temperature range: -40 ℃ ~ + 99 ℃
Temperature measurement accuracy: ± 1 ℃ (-40 ℃ ~ + 70 ℃)
Sensor line length: 100cm
Thermostat size: 93mm * 56mm * 34mm
Output capacity: Cooling (10A / 250VAC) Heating (10A / 250VAC)
Widely use: fish pet farming, greenhouse cultivation, supermarket fresh incubator, and more temperature control fields. Intelligent and precise temperature control
Heating: Home heating, fish pet breeding, greenhouse cultivation, hatching machine and other high-precision sensors, temperature control is under control.
Refrigeration: Refrigerators, supermarket preservation, air conditioning and other heating and cooling, control and build orders quickly.
Smart: WiFi link can be controlled remotely through a smartphone.
Safety: ABS flame-retardant material shell, after multiple safety tests, is more safe and reliable.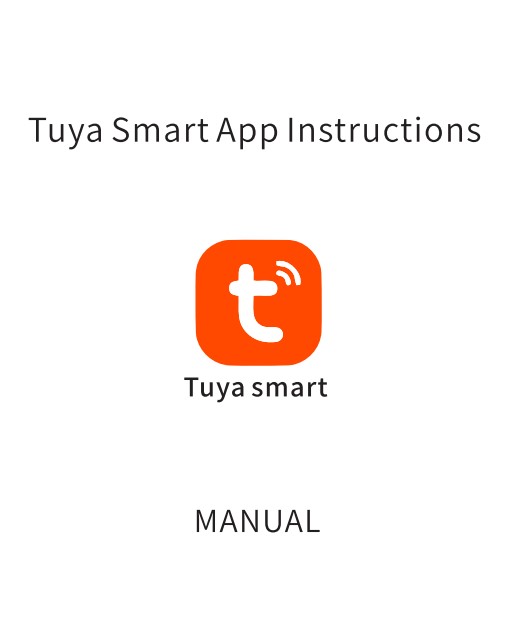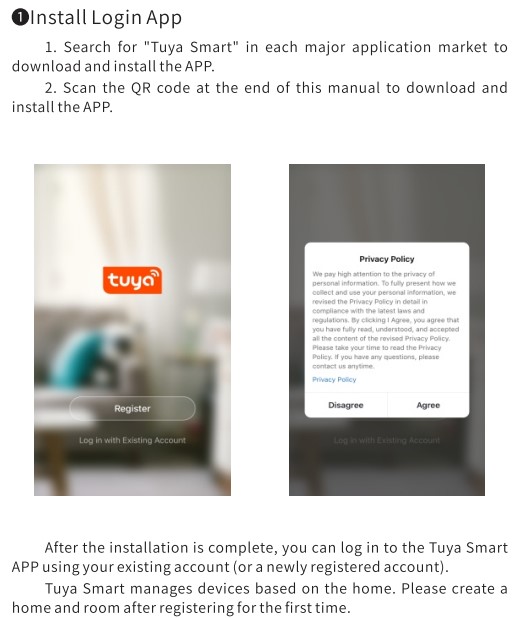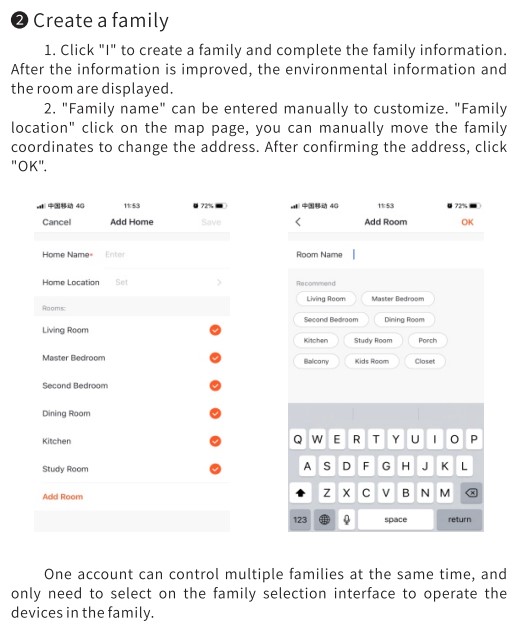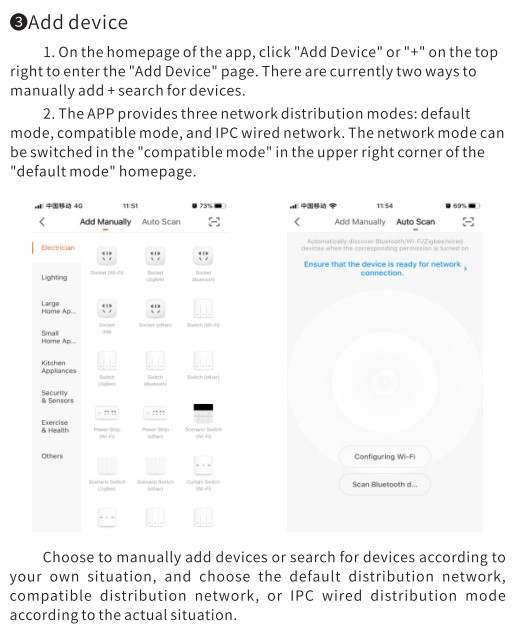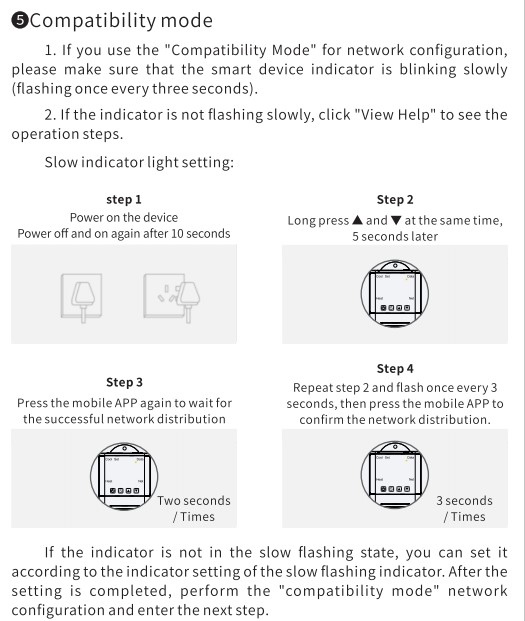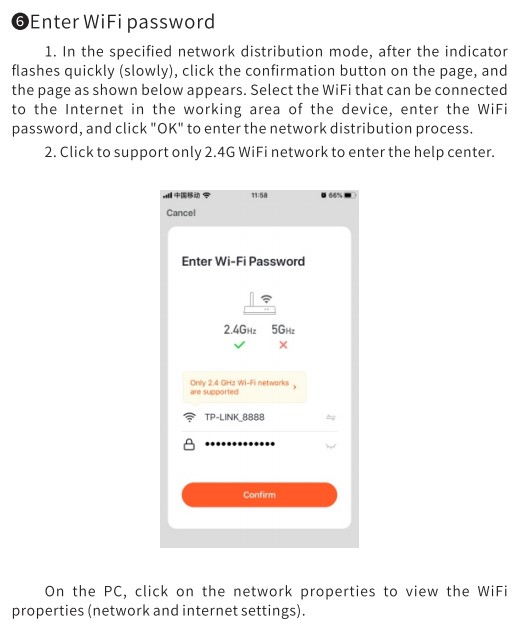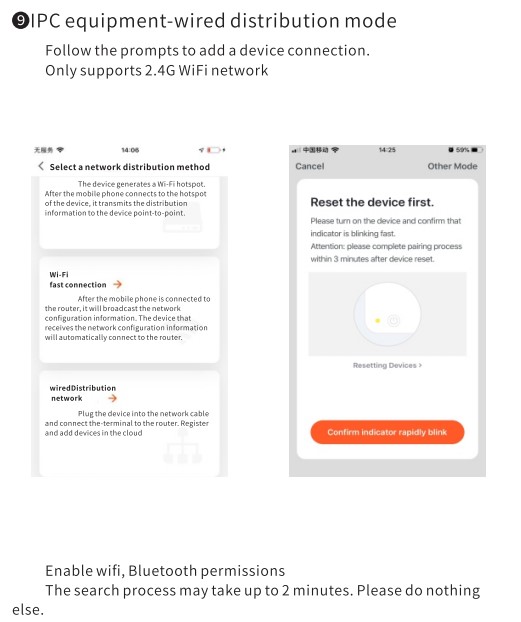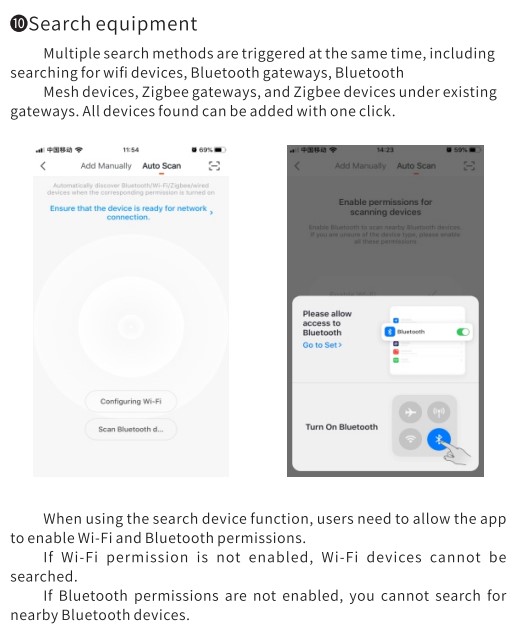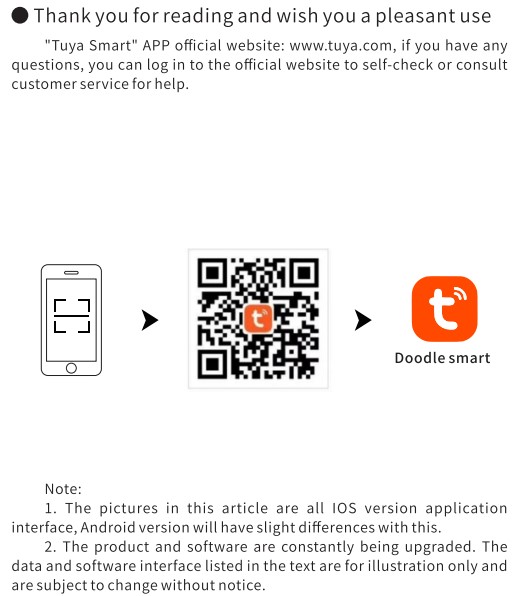 Operating instructions
When the thermostat works normally, press and hold the power button for more than 3 seconds to turn off the thermostat. When the thermostat is off, press and hold the power button for more than 3 seconds to turn on the thermostat.
When the thermostat is working normally, the digital tube displays the current temperature measurement value, and performs automatic recognition and conversion of the cooling and heating working mode.
When the measured temperature ≥ temperature set value + temperature difference set value, enter the cooling state, the Cool indicator lights, the refrigeration relay normally open contact is closed; The Cool indicator flashes, indicating that the refrigeration equipment is in the state of delay protection of the press; ≤Temperature setting value, the Cool indicator is off, and the normally open contact of the cooling relay is disconnected.
When the measured temperature ≤ temperature set value-temperature difference set value enters the heating state, the Heat indicator lights, the heating relay normally open contact is closed; when the measured temperature ≥ temperature set value, the Heat indicator turns off, the heating relay normally open contact disconnect.
Indicator Status Description
Indicator

Function

Remarks

Cool indicator

On: Cooling operation;

Off: Cooling Off; Flashing: Press delay

Cool&Heat: The two indicators cannot be on at the same time

Heat indicator

On: Heating work;
Off: Heating off

Set indicator

On: Parameter setting status

 

Data indicator

(Blue light/Yellow light)

Data transmission indicator

Yellow light: distribution network indicator

Netindicator

On: online

Blinking: offline

Indicate whether APP and device are connected successfully
Menu function description
| | | | |
| --- | --- | --- | --- |
| Menu Logo | Menu Function | Setting Area | Factory Setting |
| F1 |  Temperature Setting  | -40.0~99.9℃ | 10.0℃ |
| F2 | Temperature difference setting | 0.3~10.0℃ | 1℃ |
| F3 | Press Delay | 1~10minutes | 3 minutes |
| F4 | Temperature correction | -10.0~10.0℃ | 0℃ |
After the thermostat is powered on, first check whether the parameter settings are correct. If an error is detected, "Er" is displayed. At this time, pressing any key will restore the default parameter settings and work normally. It is recommended to reset the parameters at this time.
System code, reason and action
Sensor failure alarm: When the temperature probe circuit has a short circuit or open circuit failure, the thermostat activates the probe failure alarm mode and closes all execution states. The digital tube displays "EE". After the failure is removed, press any key to return to the normal working mode.
Over-temperature limit alarm: When the temperature measurement exceeds the temperature measurement range, the thermostat activates the over-temperature limit fault alarm mode, closes all execution states, the digital tube displays "HH", when the temperature returns to the normal measurement range, press any key, Return to normal working mode. (18b20)
1. Strictly distinguish the sensor lead, power cord and output relay interface, not to be connected wrong, and the relay must not be overloaded;
2. All wiring changes must be made with the power disconnected.
1. This thermostat is forbidden to be used in water or excessively humid environment. It is prohibited to use in high temperature, strong electromagnetic interference and strong corrosive environment.
☆ Note:
1. The power supply voltage should be consistent with the voltage marked by the thermostat, and ensure the stability of the power supply voltage;
2. In order to avoid possible interference, it is recommended that the sensor lead be kept at an appropriate distance from the power line.
1PCS*DTC1201 Digital Thermostat AC 110V-230V WiFi Intelligent Temperature Controller
Purchasing & Delivery
Before you make your purchase, it's helpful to know the measurements of the area you plan to place the furniture. You should also measure any doorways and hallways through which the furniture will pass to get to its final destination.

Picking up at the store
Shopify Shop requires that all products are properly inspected BEFORE you take it home to insure there are no surprises. Our team is happy to open all packages and will assist in the inspection process. We will then reseal packages for safe transport. We encourage all customers to bring furniture pads or blankets to protect the items during transport as well as rope or tie downs. Shopify Shop will not be responsible for damage that occurs after leaving the store or during transit. It is the purchaser's responsibility to make sure the correct items are picked up and in good condition.

Delivery
Customers are able to pick the next available delivery day that best fits their schedule. However, to route stops as efficiently as possible, Shopify Shop will provide the time frame. Customers will not be able to choose a time. You will be notified in advance of your scheduled time frame. Please make sure that a responsible adult (18 years or older) will be home at that time.
In preparation for your delivery, please remove existing furniture, pictures, mirrors, accessories, etc. to prevent damages. Also insure that the area where you would like your furniture placed is clear of any old furniture and any other items that may obstruct the passageway of the delivery team. Shopify Shop will deliver, assemble, and set-up your new furniture purchase and remove all packing materials from your home. Our delivery crews are not permitted to move your existing furniture or other household items. Delivery personnel will attempt to deliver the purchased items in a safe and controlled manner but will not attempt to place furniture if they feel it will result in damage to the product or your home. Delivery personnel are unable to remove doors, hoist furniture or carry furniture up more than 3 flights of stairs. An elevator must be available for deliveries to the 4th floor and above.
Other Customers also buy:
Translation missing: en.products.product.regular_price

$5.99

{"id":6079878365384,"title":"Digital Thermostat AC 110V-220V WiFi Intelligent Temperature Controller Sensor","handle":"digital-thermostat-ac-110v-220v-wifi-intelligent-temperature-controller-sensor","description":"\u003cdiv\u003e\n\u003cspan\u003e\u003cstrong\u003eDTC1201 Thermostat\u003c\/strong\u003e\u003c\/span\u003e\u003cbr\u003e\u003cspan\u003eProduct name: Thermostat\u003c\/span\u003e\u003cbr\u003e\u003cspan\u003eProduct model: DTC1201\u003c\/span\u003e\u003cbr\u003e\u003cspan\u003ePower supply voltage: AC110 ~ 220V\u003c\/span\u003e\u003cbr\u003e\u003cspan\u003eTemperature range: -40 ℃ ~ + 99 ℃\u003c\/span\u003e\u003cbr\u003e\u003cspan\u003eTemperature measurement accuracy: ± 1 ℃ (-40 ℃ ~ + 70 ℃)\u003c\/span\u003e\u003cbr\u003e\u003cspan\u003eSensor line length: 100cm\u003c\/span\u003e\u003cbr\u003e\u003cspan\u003eThermostat size: 93mm * 56mm * 34mm\u003c\/span\u003e\u003cbr\u003e\u003cspan\u003eOutput capacity: Cooling (10A \/ 250VAC) Heating (10A \/ 250VAC)\u003c\/span\u003e\n\u003c\/div\u003e\n\u003cdiv\u003e\n\u003cspan\u003eWidely use: fish pet farming, greenhouse cultivation, supermarket fresh incubator, and more temperature control fields. Intelligent and precise temperature control\u003c\/span\u003e\u003cbr\u003e\u003cspan\u003e\u003cstrong\u003eHeating\u003c\/strong\u003e: Home heating, fish pet breeding, greenhouse cultivation, hatching machine and other high-precision sensors, temperature control is under control.\u003c\/span\u003e\u003cbr\u003e\u003cspan\u003e\u003cstrong\u003eRefrigeration:\u003c\/strong\u003e Refrigerators, supermarket preservation, air conditioning and other heating and cooling, control and build orders quickly.\u003c\/span\u003e\u003cbr\u003e\u003cspan\u003e\u003cstrong\u003eSmart: WiFi link can be controlled remotely through a smartphone.\u003c\/strong\u003e\u003c\/span\u003e\u003cbr\u003e\u003cspan\u003e\u003cstrong\u003eSafety: ABS flame-retardant material shell, after multiple safety tests, is more safe and reliable.\u003c\/strong\u003e\u003c\/span\u003e\n\u003c\/div\u003e\n\u003cdiv\u003e\u003cspan\u003e\u003cstrong\u003e\u003cimg height=\"624\" width=\"516\" src=\"https:\/\/pg-cdn-a2.datacaciques.com\/00\/NDAy\/20\/05\/29\/7097r7h7r532aom1\/0d1ba90328b0ffcb.jpg\" caption=\"false\"\u003e\u003cimg width=\"516\" src=\"https:\/\/pg-cdn-a2.datacaciques.com\/00\/NDAy\/20\/05\/29\/7097r7h7r532aom1\/a79f3997c93ed57d.jpg\" caption=\"false\"\u003e\u003cimg width=\"516\" src=\"https:\/\/pg-cdn-a2.datacaciques.com\/00\/NDAy\/20\/05\/29\/7097r7h7r532aom1\/c516679724c861bf.jpg\" caption=\"false\"\u003e\u003cimg width=\"516\" src=\"https:\/\/pg-cdn-a2.datacaciques.com\/00\/NDAy\/20\/05\/29\/7097r7h7r532aom1\/acc5f8475bd7a8b8.jpg\" caption=\"false\"\u003e\u003cimg width=\"516\" src=\"https:\/\/pg-cdn-a2.datacaciques.com\/00\/NDAy\/20\/05\/29\/7097r7h7r532aom1\/ed5a994fc4942802.jpg\" caption=\"false\"\u003e\u003cimg width=\"516\" src=\"https:\/\/pg-cdn-a2.datacaciques.com\/00\/NDAy\/20\/05\/29\/7097r7h7r532aom1\/bf59f5fcbe744a96.jpg\" caption=\"false\"\u003e\u003cimg width=\"516\" src=\"https:\/\/pg-cdn-a2.datacaciques.com\/00\/NDAy\/20\/05\/29\/7097r7h7r532aom1\/c26e7c86117efa66.jpg\" caption=\"false\"\u003e\u003cimg width=\"516\" src=\"https:\/\/pg-cdn-a2.datacaciques.com\/00\/NDAy\/20\/05\/29\/7097r7h7r532aom1\/c3f6a71b28b6d298.jpg\" caption=\"false\"\u003e\u003cimg width=\"516\" src=\"https:\/\/pg-cdn-a2.datacaciques.com\/00\/NDAy\/20\/05\/29\/7097r7h7r532aom1\/c8709ba87299d0aa.jpg\" caption=\"false\"\u003e\u003cimg width=\"516\" src=\"https:\/\/pg-cdn-a2.datacaciques.com\/00\/NDAy\/20\/05\/29\/7097r7h7r532aom1\/ebfb0fa13c4c8681.jpg\" caption=\"false\"\u003e\u003cimg width=\"516\" src=\"https:\/\/pg-cdn-a2.datacaciques.com\/00\/NDAy\/20\/05\/29\/7097r7h7r532aom1\/46d045f86933816c.jpg\" caption=\"false\"\u003e\u003cimg width=\"516\" src=\"https:\/\/pg-cdn-a2.datacaciques.com\/00\/NDAy\/20\/05\/29\/7097r7h7r532aom1\/62f985b4108d23fc.jpg\" caption=\"false\"\u003e\u003c\/strong\u003e\u003c\/span\u003e\u003c\/div\u003e\n\u003cdiv\u003e\u003cbr\u003e\u003c\/div\u003e\n\u003cdiv\u003e\u003cspan\u003e\u003cstrong\u003eOperating instructions\u003c\/strong\u003e\u003c\/span\u003e\u003c\/div\u003e\n\u003cdiv\u003e\n\u003cspan\u003eWhen the thermostat works normally, press and hold the power button for more than 3 seconds to turn off the thermostat. When the thermostat is off, press and hold the power button for more than 3 seconds to turn on the thermostat.\u003c\/span\u003e\u003cbr\u003e\u003cspan\u003eWhen the thermostat is working normally, the digital tube displays the current temperature measurement value, and performs automatic recognition and conversion of the cooling and heating working mode.\u003c\/span\u003e\n\u003c\/div\u003e\n\u003cdiv\u003e\n\u003cspan\u003eWhen the measured temperature ≥ temperature set value + temperature difference set value, enter the cooling state, the Cool indicator lights, the refrigeration relay normally open contact is closed; The Cool indicator flashes, indicating that the refrigeration equipment is in the state of delay protection of the press; ≤Temperature setting value, the Cool indicator is off, and the normally open contact of the cooling relay is disconnected.\u003c\/span\u003e\u003cbr\u003e\u003cspan\u003eWhen the measured temperature ≤ temperature set value-temperature difference set value enters the heating state, the Heat indicator lights, the heating relay normally open contact is closed; when the measured temperature ≥ temperature set value, the Heat indicator turns off, the heating relay normally open contact disconnect.\u003c\/span\u003e\n\u003c\/div\u003e\n\u003cdiv\u003e\u003cspan\u003e\u003cstrong\u003eIndicator Status Description\u003c\/strong\u003e\u003c\/span\u003e\u003c\/div\u003e\n\u003cdiv\u003e\n\u003ctable\u003e\n\u003ctbody\u003e\n\u003ctr\u003e\n\u003ctd\u003e\n\u003cp\u003e\u003cspan\u003e\u003cstrong\u003eIndicator \u003c\/strong\u003e\u003c\/span\u003e\u003c\/p\u003e\n\u003c\/td\u003e\n\u003ctd\u003e\n\u003cp\u003e\u003cspan\u003e\u003cstrong\u003eFunction\u003c\/strong\u003e\u003c\/span\u003e\u003c\/p\u003e\n\u003c\/td\u003e\n\u003ctd\u003e\n\u003cp\u003e\u003cspan\u003e\u003cstrong\u003eRemarks\u003c\/strong\u003e\u003c\/span\u003e\u003c\/p\u003e\n\u003c\/td\u003e\n\u003c\/tr\u003e\n\u003ctr\u003e\n\u003ctd\u003e\n\u003cp\u003e\u003cspan\u003e\u003cstrong\u003eCool indicator\u003c\/strong\u003e\u003c\/span\u003e\u003c\/p\u003e\n\u003c\/td\u003e\n\u003ctd\u003e\n\u003cp\u003e\u003cspan\u003e\u003cstrong\u003eOn: Cooling operation;\u003c\/strong\u003e\u003c\/span\u003e\u003c\/p\u003e\n\u003cp\u003e\u003cspan\u003e\u003cstrong\u003eOff: Cooling Off; Flashing: Press delay\u003c\/strong\u003e\u003c\/span\u003e\u003c\/p\u003e\n\u003c\/td\u003e\n\u003ctd rowspan=\"2\"\u003e\n\u003cp\u003e\u003cspan\u003e\u003cstrong\u003eCool\u0026amp;Heat: The two indicators cannot be on at the same time\u003c\/strong\u003e\u003c\/span\u003e\u003c\/p\u003e\n\u003c\/td\u003e\n\u003c\/tr\u003e\n\u003ctr\u003e\n\u003ctd\u003e\n\u003cp\u003e\u003cspan\u003e\u003cstrong\u003eHeat indicator\u003c\/strong\u003e\u003c\/span\u003e\u003c\/p\u003e\n\u003c\/td\u003e\n\u003ctd\u003e\n\u003cp\u003e\u003cspan\u003e\u003cstrong\u003eOn: Heating work; \u003c\/strong\u003e\u003c\/span\u003e\u003cbr\u003e\u003cspan\u003e\u003cstrong\u003eOff: Heating off\u003c\/strong\u003e\u003c\/span\u003e\u003c\/p\u003e\n\u003c\/td\u003e\n\u003c\/tr\u003e\n\u003ctr\u003e\n\u003ctd\u003e\n\u003cp\u003e\u003cspan\u003e\u003cstrong\u003eSet indicator\u003c\/strong\u003e\u003c\/span\u003e\u003c\/p\u003e\n\u003c\/td\u003e\n\u003ctd\u003e\n\u003cp\u003e\u003cspan\u003e\u003cstrong\u003eOn: Parameter setting status\u003c\/strong\u003e\u003c\/span\u003e\u003c\/p\u003e\n\u003c\/td\u003e\n\u003ctd\u003e\n\u003cp\u003e\u003cspan\u003e\u003cstrong\u003e \u003c\/strong\u003e\u003c\/span\u003e\u003c\/p\u003e\n\u003c\/td\u003e\n\u003c\/tr\u003e\n\u003ctr\u003e\n\u003ctd\u003e\n\u003cp\u003e\u003cspan\u003e\u003cstrong\u003eData indicator\u003c\/strong\u003e\u003c\/span\u003e\u003c\/p\u003e\n\u003cp\u003e\u003cspan\u003e\u003cstrong\u003e(Blue light\/Yellow light)\u003c\/strong\u003e\u003c\/span\u003e\u003c\/p\u003e\n\u003c\/td\u003e\n\u003ctd\u003e\n\u003cp\u003e\u003cspan\u003e\u003cstrong\u003eData transmission indicator\u003c\/strong\u003e\u003c\/span\u003e\u003c\/p\u003e\n\u003c\/td\u003e\n\u003ctd\u003e\n\u003cp\u003e\u003cspan\u003e\u003cstrong\u003eYellow light: distribution network indicator\u003c\/strong\u003e\u003c\/span\u003e\u003c\/p\u003e\n\u003c\/td\u003e\n\u003c\/tr\u003e\n\u003ctr\u003e\n\u003ctd\u003e\n\u003cp\u003e\u003cspan\u003e\u003cstrong\u003eNetindicator\u003c\/strong\u003e\u003c\/span\u003e\u003c\/p\u003e\n\u003c\/td\u003e\n\u003ctd\u003e\n\u003cp\u003e\u003cspan\u003e\u003cstrong\u003eOn: online \u003c\/strong\u003e\u003c\/span\u003e\u003c\/p\u003e\n\u003cp\u003e\u003cspan\u003e\u003cstrong\u003eBlinking: offline\u003c\/strong\u003e\u003c\/span\u003e\u003c\/p\u003e\n\u003c\/td\u003e\n\u003ctd\u003e\n\u003cp\u003e\u003cspan\u003e\u003cstrong\u003eIndicate whether APP and device are connected successfully\u003c\/strong\u003e\u003c\/span\u003e\u003c\/p\u003e\n\u003c\/td\u003e\n\u003c\/tr\u003e\n\u003c\/tbody\u003e\n\u003c\/table\u003e\n\u003c\/div\u003e\n\u003cdiv\u003e\u003cspan\u003e\u003cstrong\u003eMenu function description\u003c\/strong\u003e\u003c\/span\u003e\u003c\/div\u003e\n\u003cdiv\u003e\n\u003ctable height=\"283\"\u003e\n\u003ctbody\u003e\n\u003ctr\u003e\n\u003ctd\u003e\n\u003cp\u003e\u003cspan face=\"宋体\"\u003eMenu Logo\u003c\/span\u003e\u003c\/p\u003e\n\u003c\/td\u003e\n\u003ctd\u003e\n\u003cp\u003e\u003cspan\u003eMenu Function\u003c\/span\u003e\u003c\/p\u003e\n\u003c\/td\u003e\n\u003ctd\u003e\n\u003cp\u003e\u003cspan\u003eSetting Area\u003c\/span\u003e\u003c\/p\u003e\n\u003c\/td\u003e\n\u003ctd\u003e\n\u003cp\u003e\u003cspan\u003eFactory Setting\u003c\/span\u003e\u003c\/p\u003e\n\u003c\/td\u003e\n\u003c\/tr\u003e\n\u003ctr\u003e\n\u003ctd\u003e\n\u003cp\u003e\u003cspan\u003eF1\u003c\/span\u003e\u003c\/p\u003e\n\u003c\/td\u003e\n\u003ctd\u003e\n\u003cp\u003e\u003cspan\u003e\u003cstrong\u003e Temperature Setting \u003c\/strong\u003e\u003c\/span\u003e\u003c\/p\u003e\n\u003c\/td\u003e\n\u003ctd\u003e\n\u003cp\u003e\u003cspan\u003e-40.0~99.9℃\u003c\/span\u003e\u003c\/p\u003e\n\u003c\/td\u003e\n\u003ctd\u003e\n\u003cp\u003e\u003cspan\u003e10.0℃\u003c\/span\u003e\u003c\/p\u003e\n\u003c\/td\u003e\n\u003c\/tr\u003e\n\u003ctr\u003e\n\u003ctd\u003e\n\u003cp\u003e\u003cspan\u003eF2\u003c\/span\u003e\u003c\/p\u003e\n\u003c\/td\u003e\n\u003ctd\u003e\n\u003cp\u003e\u003cspan\u003eTemperature difference setting\u003c\/span\u003e\u003c\/p\u003e\n\u003c\/td\u003e\n\u003ctd\u003e\n\u003cp\u003e\u003cspan\u003e0.3~10.0℃\u003c\/span\u003e\u003c\/p\u003e\n\u003c\/td\u003e\n\u003ctd\u003e\n\u003cp\u003e\u003cspan\u003e1℃\u003c\/span\u003e\u003c\/p\u003e\n\u003c\/td\u003e\n\u003c\/tr\u003e\n\u003ctr\u003e\n\u003ctd\u003e\n\u003cp\u003e\u003cspan\u003eF3\u003c\/span\u003e\u003c\/p\u003e\n\u003c\/td\u003e\n\u003ctd\u003e\n\u003cp\u003e\u003cspan\u003e\u003cstrong\u003ePress Delay\u003c\/strong\u003e\u003c\/span\u003e\u003c\/p\u003e\n\u003c\/td\u003e\n\u003ctd\u003e\n\u003cp\u003e\u003cspan\u003e1~10\u003cstrong\u003eminutes\u003c\/strong\u003e\u003c\/span\u003e\u003c\/p\u003e\n\u003c\/td\u003e\n\u003ctd\u003e\n\u003cp\u003e\u003cspan\u003e3 minutes\u003c\/span\u003e\u003c\/p\u003e\n\u003c\/td\u003e\n\u003c\/tr\u003e\n\u003ctr\u003e\n\u003ctd\u003e\n\u003cp\u003e\u003cspan\u003eF4\u003c\/span\u003e\u003c\/p\u003e\n\u003c\/td\u003e\n\u003ctd\u003e\n\u003cp\u003e\u003cspan\u003eTemperature correction\u003c\/span\u003e\u003c\/p\u003e\n\u003c\/td\u003e\n\u003ctd\u003e\n\u003cp\u003e\u003cspan\u003e-10.0~10.0℃\u003c\/span\u003e\u003c\/p\u003e\n\u003c\/td\u003e\n\u003ctd\u003e\n\u003cp\u003e\u003cspan\u003e0℃\u003c\/span\u003e\u003c\/p\u003e\n\u003c\/td\u003e\n\u003c\/tr\u003e\n\u003c\/tbody\u003e\n\u003c\/table\u003e\n\u003cp\u003e \u003c\/p\u003e\n\u003cdiv\u003e\n\u003cdiv\u003e\u003cspan\u003eRepair system data\u003c\/span\u003e\u003c\/div\u003e\n\u003c\/div\u003e\n\u003cdiv\u003e\n\u003cdiv\u003eAfter the thermostat is powered on, first check whether the parameter settings are correct. If an error is detected, "Er" is displayed. At this time, pressing any key will restore the default parameter settings and work normally. It is recommended to reset the parameters at this time.\u003c\/div\u003e\n\u003c\/div\u003e\n\u003cdiv\u003e\n\u003cdiv\u003e\u003cspan\u003e\u003cstrong\u003eSystem code, reason and action\u003c\/strong\u003e\u003c\/span\u003e\u003c\/div\u003e\n\u003c\/div\u003e\n\u003cdiv\u003e\n\u003cdiv\u003eSensor failure alarm: When the temperature probe circuit has a short circuit or open circuit failure, the thermostat activates the probe failure alarm mode and closes all execution states. The digital tube displays \"EE\". After the failure is removed, press any key to return to the normal working mode.\u003c\/div\u003e\n\u003c\/div\u003e\n\u003cdiv\u003e\n\u003cdiv\u003eOver-temperature limit alarm: When the temperature measurement exceeds the temperature measurement range, the thermostat activates the over-temperature limit fault alarm mode, closes all execution states, the digital tube displays \"HH\", when the temperature returns to the normal measurement range, press any key, Return to normal working mode. (18b20)\u003c\/div\u003e\n\u003c\/div\u003e\n\u003cdiv\u003e\n\u003cdiv\u003e\n\u003cspan\u003e\u003cstrong\u003e\u003c\/strong\u003e\u003c\/span\u003e\u003cbr\u003e\n\u003c\/div\u003e\n\u003cdiv\u003e\n\u003cspan\u003eSafety rules\u003c\/span\u003e\u003cbr\u003e☆ Danger:\u003c\/div\u003e\n\u003c\/div\u003e\n\u003cdiv\u003e\n\u003cdiv\u003e1. Strictly distinguish the sensor lead, power cord and output relay interface, not to be connected wrong, and the relay must not be overloaded;\u003c\/div\u003e\n\u003c\/div\u003e\n\u003cdiv\u003e\n\u003cdiv\u003e\u003cbr\u003e\u003c\/div\u003e\n\u003c\/div\u003e\n\u003cdiv\u003e\n\u003cdiv\u003e2. All wiring changes must be made with the power disconnected.\u003c\/div\u003e\n\u003c\/div\u003e\n\u003cdiv\u003e\n\u003cdiv\u003e\n\u003cbr\u003e☆ Warning:\u003c\/div\u003e\n\u003c\/div\u003e\n\u003cdiv\u003e\n\u003cdiv\u003e1. This thermostat is forbidden to be used in water or excessively humid environment. It is prohibited to use in high temperature, strong electromagnetic interference and strong corrosive environment.\u003c\/div\u003e\n\u003c\/div\u003e\n\u003cdiv\u003e\n\u003cdiv\u003e\n\u003cbr\u003e\u003cspan\u003e☆ Note:\u003c\/span\u003e\u003cbr\u003e\u003cspan\u003e1. The power supply voltage should be consistent with the voltage marked by the thermostat, and ensure the stability of the power supply voltage;\u003c\/span\u003e\u003cbr\u003e\u003cspan\u003e2. In order to avoid possible interference, it is recommended that the sensor lead be kept at an appropriate distance from the power line.\u003c\/span\u003e\n\u003c\/div\u003e\n\u003c\/div\u003e\n\u003c\/div\u003e\n\u003cdiv\u003e\n\u003cdiv\u003e\u003cspan color=\"#ff6600\"\u003ePackage Included:\u003c\/span\u003e\u003c\/div\u003e\n\u003cdiv\u003e\u003cspan\u003e\u003cspan color=\"#ff6600\"\u003e1PCS*DTC1201 Digital Thermostat AC 110V-230V WiFi Intelligent Temperature Controller\u003c\/span\u003e\u003c\/span\u003e\u003c\/div\u003e\n\u003c\/div\u003e\n\u003cdiv\u003e\u003cbr\u003e\u003c\/div\u003e\n\u003cdiv\u003e\u003cbr\u003e\u003c\/div\u003e","published_at":"2020-11-12T15:27:20+08:00","created_at":"2020-11-12T15:27:18+08:00","vendor":"DIYMORE","type":"","tags":[],"price":1999,"price_min":1999,"price_max":1999,"available":true,"price_varies":false,"compare_at_price":null,"compare_at_price_min":0,"compare_at_price_max":0,"compare_at_price_varies":false,"variants":[{"id":37513831710920,"title":"Default Title","option1":"Default Title","option2":null,"option3":null,"sku":"XA0025","requires_shipping":true,"taxable":false,"featured_image":null,"available":true,"name":"Digital Thermostat AC 110V-220V WiFi Intelligent Temperature Controller Sensor","public_title":null,"options":["Default Title"],"price":1999,"weight":0,"compare_at_price":null,"inventory_management":"shopify","barcode":"","requires_selling_plan":false,"selling_plan_allocations":[]}],"images":["\/\/www.diymore.cc\/cdn\/shop\/products\/1_01.jpg?v=1605166040","\/\/www.diymore.cc\/cdn\/shop\/products\/1_03.jpg?v=1605166041","\/\/www.diymore.cc\/cdn\/shop\/products\/1_05.jpg?v=1605166041","\/\/www.diymore.cc\/cdn\/shop\/products\/1_18.jpg?v=1605166041","\/\/www.diymore.cc\/cdn\/shop\/products\/1_11.jpg?v=1605166041"],"featured_image":"\/\/www.diymore.cc\/cdn\/shop\/products\/1_01.jpg?v=1605166040","options":["Title"],"media":[{"alt":null,"id":14910210801864,"position":1,"preview_image":{"aspect_ratio":1.0,"height":1000,"width":1000,"src":"\/\/www.diymore.cc\/cdn\/shop\/products\/1_01.jpg?v=1605166040"},"aspect_ratio":1.0,"height":1000,"media_type":"image","src":"\/\/www.diymore.cc\/cdn\/shop\/products\/1_01.jpg?v=1605166040","width":1000},{"alt":null,"id":14910210834632,"position":2,"preview_image":{"aspect_ratio":1.0,"height":1000,"width":1000,"src":"\/\/www.diymore.cc\/cdn\/shop\/products\/1_03.jpg?v=1605166041"},"aspect_ratio":1.0,"height":1000,"media_type":"image","src":"\/\/www.diymore.cc\/cdn\/shop\/products\/1_03.jpg?v=1605166041","width":1000},{"alt":null,"id":14910210900168,"position":3,"preview_image":{"aspect_ratio":1.0,"height":1000,"width":1000,"src":"\/\/www.diymore.cc\/cdn\/shop\/products\/1_05.jpg?v=1605166041"},"aspect_ratio":1.0,"height":1000,"media_type":"image","src":"\/\/www.diymore.cc\/cdn\/shop\/products\/1_05.jpg?v=1605166041","width":1000},{"alt":null,"id":14910210965704,"position":4,"preview_image":{"aspect_ratio":1.0,"height":1000,"width":1000,"src":"\/\/www.diymore.cc\/cdn\/shop\/products\/1_18.jpg?v=1605166041"},"aspect_ratio":1.0,"height":1000,"media_type":"image","src":"\/\/www.diymore.cc\/cdn\/shop\/products\/1_18.jpg?v=1605166041","width":1000},{"alt":null,"id":14910211064008,"position":5,"preview_image":{"aspect_ratio":1.0,"height":1000,"width":1000,"src":"\/\/www.diymore.cc\/cdn\/shop\/products\/1_11.jpg?v=1605166041"},"aspect_ratio":1.0,"height":1000,"media_type":"image","src":"\/\/www.diymore.cc\/cdn\/shop\/products\/1_11.jpg?v=1605166041","width":1000}],"requires_selling_plan":false,"selling_plan_groups":[],"content":"\u003cdiv\u003e\n\u003cspan\u003e\u003cstrong\u003eDTC1201 Thermostat\u003c\/strong\u003e\u003c\/span\u003e\u003cbr\u003e\u003cspan\u003eProduct name: Thermostat\u003c\/span\u003e\u003cbr\u003e\u003cspan\u003eProduct model: DTC1201\u003c\/span\u003e\u003cbr\u003e\u003cspan\u003ePower supply voltage: AC110 ~ 220V\u003c\/span\u003e\u003cbr\u003e\u003cspan\u003eTemperature range: -40 ℃ ~ + 99 ℃\u003c\/span\u003e\u003cbr\u003e\u003cspan\u003eTemperature measurement accuracy: ± 1 ℃ (-40 ℃ ~ + 70 ℃)\u003c\/span\u003e\u003cbr\u003e\u003cspan\u003eSensor line length: 100cm\u003c\/span\u003e\u003cbr\u003e\u003cspan\u003eThermostat size: 93mm * 56mm * 34mm\u003c\/span\u003e\u003cbr\u003e\u003cspan\u003eOutput capacity: Cooling (10A \/ 250VAC) Heating (10A \/ 250VAC)\u003c\/span\u003e\n\u003c\/div\u003e\n\u003cdiv\u003e\n\u003cspan\u003eWidely use: fish pet farming, greenhouse cultivation, supermarket fresh incubator, and more temperature control fields. Intelligent and precise temperature control\u003c\/span\u003e\u003cbr\u003e\u003cspan\u003e\u003cstrong\u003eHeating\u003c\/strong\u003e: Home heating, fish pet breeding, greenhouse cultivation, hatching machine and other high-precision sensors, temperature control is under control.\u003c\/span\u003e\u003cbr\u003e\u003cspan\u003e\u003cstrong\u003eRefrigeration:\u003c\/strong\u003e Refrigerators, supermarket preservation, air conditioning and other heating and cooling, control and build orders quickly.\u003c\/span\u003e\u003cbr\u003e\u003cspan\u003e\u003cstrong\u003eSmart: WiFi link can be controlled remotely through a smartphone.\u003c\/strong\u003e\u003c\/span\u003e\u003cbr\u003e\u003cspan\u003e\u003cstrong\u003eSafety: ABS flame-retardant material shell, after multiple safety tests, is more safe and reliable.\u003c\/strong\u003e\u003c\/span\u003e\n\u003c\/div\u003e\n\u003cdiv\u003e\u003cspan\u003e\u003cstrong\u003e\u003cimg height=\"624\" width=\"516\" src=\"https:\/\/pg-cdn-a2.datacaciques.com\/00\/NDAy\/20\/05\/29\/7097r7h7r532aom1\/0d1ba90328b0ffcb.jpg\" caption=\"false\"\u003e\u003cimg width=\"516\" src=\"https:\/\/pg-cdn-a2.datacaciques.com\/00\/NDAy\/20\/05\/29\/7097r7h7r532aom1\/a79f3997c93ed57d.jpg\" caption=\"false\"\u003e\u003cimg width=\"516\" src=\"https:\/\/pg-cdn-a2.datacaciques.com\/00\/NDAy\/20\/05\/29\/7097r7h7r532aom1\/c516679724c861bf.jpg\" caption=\"false\"\u003e\u003cimg width=\"516\" src=\"https:\/\/pg-cdn-a2.datacaciques.com\/00\/NDAy\/20\/05\/29\/7097r7h7r532aom1\/acc5f8475bd7a8b8.jpg\" caption=\"false\"\u003e\u003cimg width=\"516\" src=\"https:\/\/pg-cdn-a2.datacaciques.com\/00\/NDAy\/20\/05\/29\/7097r7h7r532aom1\/ed5a994fc4942802.jpg\" caption=\"false\"\u003e\u003cimg width=\"516\" src=\"https:\/\/pg-cdn-a2.datacaciques.com\/00\/NDAy\/20\/05\/29\/7097r7h7r532aom1\/bf59f5fcbe744a96.jpg\" caption=\"false\"\u003e\u003cimg width=\"516\" src=\"https:\/\/pg-cdn-a2.datacaciques.com\/00\/NDAy\/20\/05\/29\/7097r7h7r532aom1\/c26e7c86117efa66.jpg\" caption=\"false\"\u003e\u003cimg width=\"516\" src=\"https:\/\/pg-cdn-a2.datacaciques.com\/00\/NDAy\/20\/05\/29\/7097r7h7r532aom1\/c3f6a71b28b6d298.jpg\" caption=\"false\"\u003e\u003cimg width=\"516\" src=\"https:\/\/pg-cdn-a2.datacaciques.com\/00\/NDAy\/20\/05\/29\/7097r7h7r532aom1\/c8709ba87299d0aa.jpg\" caption=\"false\"\u003e\u003cimg width=\"516\" src=\"https:\/\/pg-cdn-a2.datacaciques.com\/00\/NDAy\/20\/05\/29\/7097r7h7r532aom1\/ebfb0fa13c4c8681.jpg\" caption=\"false\"\u003e\u003cimg width=\"516\" src=\"https:\/\/pg-cdn-a2.datacaciques.com\/00\/NDAy\/20\/05\/29\/7097r7h7r532aom1\/46d045f86933816c.jpg\" caption=\"false\"\u003e\u003cimg width=\"516\" src=\"https:\/\/pg-cdn-a2.datacaciques.com\/00\/NDAy\/20\/05\/29\/7097r7h7r532aom1\/62f985b4108d23fc.jpg\" caption=\"false\"\u003e\u003c\/strong\u003e\u003c\/span\u003e\u003c\/div\u003e\n\u003cdiv\u003e\u003cbr\u003e\u003c\/div\u003e\n\u003cdiv\u003e\u003cspan\u003e\u003cstrong\u003eOperating instructions\u003c\/strong\u003e\u003c\/span\u003e\u003c\/div\u003e\n\u003cdiv\u003e\n\u003cspan\u003eWhen the thermostat works normally, press and hold the power button for more than 3 seconds to turn off the thermostat. When the thermostat is off, press and hold the power button for more than 3 seconds to turn on the thermostat.\u003c\/span\u003e\u003cbr\u003e\u003cspan\u003eWhen the thermostat is working normally, the digital tube displays the current temperature measurement value, and performs automatic recognition and conversion of the cooling and heating working mode.\u003c\/span\u003e\n\u003c\/div\u003e\n\u003cdiv\u003e\n\u003cspan\u003eWhen the measured temperature ≥ temperature set value + temperature difference set value, enter the cooling state, the Cool indicator lights, the refrigeration relay normally open contact is closed; The Cool indicator flashes, indicating that the refrigeration equipment is in the state of delay protection of the press; ≤Temperature setting value, the Cool indicator is off, and the normally open contact of the cooling relay is disconnected.\u003c\/span\u003e\u003cbr\u003e\u003cspan\u003eWhen the measured temperature ≤ temperature set value-temperature difference set value enters the heating state, the Heat indicator lights, the heating relay normally open contact is closed; when the measured temperature ≥ temperature set value, the Heat indicator turns off, the heating relay normally open contact disconnect.\u003c\/span\u003e\n\u003c\/div\u003e\n\u003cdiv\u003e\u003cspan\u003e\u003cstrong\u003eIndicator Status Description\u003c\/strong\u003e\u003c\/span\u003e\u003c\/div\u003e\n\u003cdiv\u003e\n\u003ctable\u003e\n\u003ctbody\u003e\n\u003ctr\u003e\n\u003ctd\u003e\n\u003cp\u003e\u003cspan\u003e\u003cstrong\u003eIndicator \u003c\/strong\u003e\u003c\/span\u003e\u003c\/p\u003e\n\u003c\/td\u003e\n\u003ctd\u003e\n\u003cp\u003e\u003cspan\u003e\u003cstrong\u003eFunction\u003c\/strong\u003e\u003c\/span\u003e\u003c\/p\u003e\n\u003c\/td\u003e\n\u003ctd\u003e\n\u003cp\u003e\u003cspan\u003e\u003cstrong\u003eRemarks\u003c\/strong\u003e\u003c\/span\u003e\u003c\/p\u003e\n\u003c\/td\u003e\n\u003c\/tr\u003e\n\u003ctr\u003e\n\u003ctd\u003e\n\u003cp\u003e\u003cspan\u003e\u003cstrong\u003eCool indicator\u003c\/strong\u003e\u003c\/span\u003e\u003c\/p\u003e\n\u003c\/td\u003e\n\u003ctd\u003e\n\u003cp\u003e\u003cspan\u003e\u003cstrong\u003eOn: Cooling operation;\u003c\/strong\u003e\u003c\/span\u003e\u003c\/p\u003e\n\u003cp\u003e\u003cspan\u003e\u003cstrong\u003eOff: Cooling Off; Flashing: Press delay\u003c\/strong\u003e\u003c\/span\u003e\u003c\/p\u003e\n\u003c\/td\u003e\n\u003ctd rowspan=\"2\"\u003e\n\u003cp\u003e\u003cspan\u003e\u003cstrong\u003eCool\u0026amp;Heat: The two indicators cannot be on at the same time\u003c\/strong\u003e\u003c\/span\u003e\u003c\/p\u003e\n\u003c\/td\u003e\n\u003c\/tr\u003e\n\u003ctr\u003e\n\u003ctd\u003e\n\u003cp\u003e\u003cspan\u003e\u003cstrong\u003eHeat indicator\u003c\/strong\u003e\u003c\/span\u003e\u003c\/p\u003e\n\u003c\/td\u003e\n\u003ctd\u003e\n\u003cp\u003e\u003cspan\u003e\u003cstrong\u003eOn: Heating work; \u003c\/strong\u003e\u003c\/span\u003e\u003cbr\u003e\u003cspan\u003e\u003cstrong\u003eOff: Heating off\u003c\/strong\u003e\u003c\/span\u003e\u003c\/p\u003e\n\u003c\/td\u003e\n\u003c\/tr\u003e\n\u003ctr\u003e\n\u003ctd\u003e\n\u003cp\u003e\u003cspan\u003e\u003cstrong\u003eSet indicator\u003c\/strong\u003e\u003c\/span\u003e\u003c\/p\u003e\n\u003c\/td\u003e\n\u003ctd\u003e\n\u003cp\u003e\u003cspan\u003e\u003cstrong\u003eOn: Parameter setting status\u003c\/strong\u003e\u003c\/span\u003e\u003c\/p\u003e\n\u003c\/td\u003e\n\u003ctd\u003e\n\u003cp\u003e\u003cspan\u003e\u003cstrong\u003e \u003c\/strong\u003e\u003c\/span\u003e\u003c\/p\u003e\n\u003c\/td\u003e\n\u003c\/tr\u003e\n\u003ctr\u003e\n\u003ctd\u003e\n\u003cp\u003e\u003cspan\u003e\u003cstrong\u003eData indicator\u003c\/strong\u003e\u003c\/span\u003e\u003c\/p\u003e\n\u003cp\u003e\u003cspan\u003e\u003cstrong\u003e(Blue light\/Yellow light)\u003c\/strong\u003e\u003c\/span\u003e\u003c\/p\u003e\n\u003c\/td\u003e\n\u003ctd\u003e\n\u003cp\u003e\u003cspan\u003e\u003cstrong\u003eData transmission indicator\u003c\/strong\u003e\u003c\/span\u003e\u003c\/p\u003e\n\u003c\/td\u003e\n\u003ctd\u003e\n\u003cp\u003e\u003cspan\u003e\u003cstrong\u003eYellow light: distribution network indicator\u003c\/strong\u003e\u003c\/span\u003e\u003c\/p\u003e\n\u003c\/td\u003e\n\u003c\/tr\u003e\n\u003ctr\u003e\n\u003ctd\u003e\n\u003cp\u003e\u003cspan\u003e\u003cstrong\u003eNetindicator\u003c\/strong\u003e\u003c\/span\u003e\u003c\/p\u003e\n\u003c\/td\u003e\n\u003ctd\u003e\n\u003cp\u003e\u003cspan\u003e\u003cstrong\u003eOn: online \u003c\/strong\u003e\u003c\/span\u003e\u003c\/p\u003e\n\u003cp\u003e\u003cspan\u003e\u003cstrong\u003eBlinking: offline\u003c\/strong\u003e\u003c\/span\u003e\u003c\/p\u003e\n\u003c\/td\u003e\n\u003ctd\u003e\n\u003cp\u003e\u003cspan\u003e\u003cstrong\u003eIndicate whether APP and device are connected successfully\u003c\/strong\u003e\u003c\/span\u003e\u003c\/p\u003e\n\u003c\/td\u003e\n\u003c\/tr\u003e\n\u003c\/tbody\u003e\n\u003c\/table\u003e\n\u003c\/div\u003e\n\u003cdiv\u003e\u003cspan\u003e\u003cstrong\u003eMenu function description\u003c\/strong\u003e\u003c\/span\u003e\u003c\/div\u003e\n\u003cdiv\u003e\n\u003ctable height=\"283\"\u003e\n\u003ctbody\u003e\n\u003ctr\u003e\n\u003ctd\u003e\n\u003cp\u003e\u003cspan face=\"宋体\"\u003eMenu Logo\u003c\/span\u003e\u003c\/p\u003e\n\u003c\/td\u003e\n\u003ctd\u003e\n\u003cp\u003e\u003cspan\u003eMenu Function\u003c\/span\u003e\u003c\/p\u003e\n\u003c\/td\u003e\n\u003ctd\u003e\n\u003cp\u003e\u003cspan\u003eSetting Area\u003c\/span\u003e\u003c\/p\u003e\n\u003c\/td\u003e\n\u003ctd\u003e\n\u003cp\u003e\u003cspan\u003eFactory Setting\u003c\/span\u003e\u003c\/p\u003e\n\u003c\/td\u003e\n\u003c\/tr\u003e\n\u003ctr\u003e\n\u003ctd\u003e\n\u003cp\u003e\u003cspan\u003eF1\u003c\/span\u003e\u003c\/p\u003e\n\u003c\/td\u003e\n\u003ctd\u003e\n\u003cp\u003e\u003cspan\u003e\u003cstrong\u003e Temperature Setting \u003c\/strong\u003e\u003c\/span\u003e\u003c\/p\u003e\n\u003c\/td\u003e\n\u003ctd\u003e\n\u003cp\u003e\u003cspan\u003e-40.0~99.9℃\u003c\/span\u003e\u003c\/p\u003e\n\u003c\/td\u003e\n\u003ctd\u003e\n\u003cp\u003e\u003cspan\u003e10.0℃\u003c\/span\u003e\u003c\/p\u003e\n\u003c\/td\u003e\n\u003c\/tr\u003e\n\u003ctr\u003e\n\u003ctd\u003e\n\u003cp\u003e\u003cspan\u003eF2\u003c\/span\u003e\u003c\/p\u003e\n\u003c\/td\u003e\n\u003ctd\u003e\n\u003cp\u003e\u003cspan\u003eTemperature difference setting\u003c\/span\u003e\u003c\/p\u003e\n\u003c\/td\u003e\n\u003ctd\u003e\n\u003cp\u003e\u003cspan\u003e0.3~10.0℃\u003c\/span\u003e\u003c\/p\u003e\n\u003c\/td\u003e\n\u003ctd\u003e\n\u003cp\u003e\u003cspan\u003e1℃\u003c\/span\u003e\u003c\/p\u003e\n\u003c\/td\u003e\n\u003c\/tr\u003e\n\u003ctr\u003e\n\u003ctd\u003e\n\u003cp\u003e\u003cspan\u003eF3\u003c\/span\u003e\u003c\/p\u003e\n\u003c\/td\u003e\n\u003ctd\u003e\n\u003cp\u003e\u003cspan\u003e\u003cstrong\u003ePress Delay\u003c\/strong\u003e\u003c\/span\u003e\u003c\/p\u003e\n\u003c\/td\u003e\n\u003ctd\u003e\n\u003cp\u003e\u003cspan\u003e1~10\u003cstrong\u003eminutes\u003c\/strong\u003e\u003c\/span\u003e\u003c\/p\u003e\n\u003c\/td\u003e\n\u003ctd\u003e\n\u003cp\u003e\u003cspan\u003e3 minutes\u003c\/span\u003e\u003c\/p\u003e\n\u003c\/td\u003e\n\u003c\/tr\u003e\n\u003ctr\u003e\n\u003ctd\u003e\n\u003cp\u003e\u003cspan\u003eF4\u003c\/span\u003e\u003c\/p\u003e\n\u003c\/td\u003e\n\u003ctd\u003e\n\u003cp\u003e\u003cspan\u003eTemperature correction\u003c\/span\u003e\u003c\/p\u003e\n\u003c\/td\u003e\n\u003ctd\u003e\n\u003cp\u003e\u003cspan\u003e-10.0~10.0℃\u003c\/span\u003e\u003c\/p\u003e\n\u003c\/td\u003e\n\u003ctd\u003e\n\u003cp\u003e\u003cspan\u003e0℃\u003c\/span\u003e\u003c\/p\u003e\n\u003c\/td\u003e\n\u003c\/tr\u003e\n\u003c\/tbody\u003e\n\u003c\/table\u003e\n\u003cp\u003e \u003c\/p\u003e\n\u003cdiv\u003e\n\u003cdiv\u003e\u003cspan\u003eRepair system data\u003c\/span\u003e\u003c\/div\u003e\n\u003c\/div\u003e\n\u003cdiv\u003e\n\u003cdiv\u003eAfter the thermostat is powered on, first check whether the parameter settings are correct. If an error is detected, "Er" is displayed. At this time, pressing any key will restore the default parameter settings and work normally. It is recommended to reset the parameters at this time.\u003c\/div\u003e\n\u003c\/div\u003e\n\u003cdiv\u003e\n\u003cdiv\u003e\u003cspan\u003e\u003cstrong\u003eSystem code, reason and action\u003c\/strong\u003e\u003c\/span\u003e\u003c\/div\u003e\n\u003c\/div\u003e\n\u003cdiv\u003e\n\u003cdiv\u003eSensor failure alarm: When the temperature probe circuit has a short circuit or open circuit failure, the thermostat activates the probe failure alarm mode and closes all execution states. The digital tube displays \"EE\". After the failure is removed, press any key to return to the normal working mode.\u003c\/div\u003e\n\u003c\/div\u003e\n\u003cdiv\u003e\n\u003cdiv\u003eOver-temperature limit alarm: When the temperature measurement exceeds the temperature measurement range, the thermostat activates the over-temperature limit fault alarm mode, closes all execution states, the digital tube displays \"HH\", when the temperature returns to the normal measurement range, press any key, Return to normal working mode. (18b20)\u003c\/div\u003e\n\u003c\/div\u003e\n\u003cdiv\u003e\n\u003cdiv\u003e\n\u003cspan\u003e\u003cstrong\u003e\u003c\/strong\u003e\u003c\/span\u003e\u003cbr\u003e\n\u003c\/div\u003e\n\u003cdiv\u003e\n\u003cspan\u003eSafety rules\u003c\/span\u003e\u003cbr\u003e☆ Danger:\u003c\/div\u003e\n\u003c\/div\u003e\n\u003cdiv\u003e\n\u003cdiv\u003e1. Strictly distinguish the sensor lead, power cord and output relay interface, not to be connected wrong, and the relay must not be overloaded;\u003c\/div\u003e\n\u003c\/div\u003e\n\u003cdiv\u003e\n\u003cdiv\u003e\u003cbr\u003e\u003c\/div\u003e\n\u003c\/div\u003e\n\u003cdiv\u003e\n\u003cdiv\u003e2. All wiring changes must be made with the power disconnected.\u003c\/div\u003e\n\u003c\/div\u003e\n\u003cdiv\u003e\n\u003cdiv\u003e\n\u003cbr\u003e☆ Warning:\u003c\/div\u003e\n\u003c\/div\u003e\n\u003cdiv\u003e\n\u003cdiv\u003e1. This thermostat is forbidden to be used in water or excessively humid environment. It is prohibited to use in high temperature, strong electromagnetic interference and strong corrosive environment.\u003c\/div\u003e\n\u003c\/div\u003e\n\u003cdiv\u003e\n\u003cdiv\u003e\n\u003cbr\u003e\u003cspan\u003e☆ Note:\u003c\/span\u003e\u003cbr\u003e\u003cspan\u003e1. The power supply voltage should be consistent with the voltage marked by the thermostat, and ensure the stability of the power supply voltage;\u003c\/span\u003e\u003cbr\u003e\u003cspan\u003e2. In order to avoid possible interference, it is recommended that the sensor lead be kept at an appropriate distance from the power line.\u003c\/span\u003e\n\u003c\/div\u003e\n\u003c\/div\u003e\n\u003c\/div\u003e\n\u003cdiv\u003e\n\u003cdiv\u003e\u003cspan color=\"#ff6600\"\u003ePackage Included:\u003c\/span\u003e\u003c\/div\u003e\n\u003cdiv\u003e\u003cspan\u003e\u003cspan color=\"#ff6600\"\u003e1PCS*DTC1201 Digital Thermostat AC 110V-230V WiFi Intelligent Temperature Controller\u003c\/span\u003e\u003c\/span\u003e\u003c\/div\u003e\n\u003c\/div\u003e\n\u003cdiv\u003e\u003cbr\u003e\u003c\/div\u003e\n\u003cdiv\u003e\u003cbr\u003e\u003c\/div\u003e"}

Translation missing: en.products.product.regular_price

$23.99

{"id":6079878365384,"title":"Digital Thermostat AC 110V-220V WiFi Intelligent Temperature Controller Sensor","handle":"digital-thermostat-ac-110v-220v-wifi-intelligent-temperature-controller-sensor","description":"\u003cdiv\u003e\n\u003cspan\u003e\u003cstrong\u003eDTC1201 Thermostat\u003c\/strong\u003e\u003c\/span\u003e\u003cbr\u003e\u003cspan\u003eProduct name: Thermostat\u003c\/span\u003e\u003cbr\u003e\u003cspan\u003eProduct model: DTC1201\u003c\/span\u003e\u003cbr\u003e\u003cspan\u003ePower supply voltage: AC110 ~ 220V\u003c\/span\u003e\u003cbr\u003e\u003cspan\u003eTemperature range: -40 ℃ ~ + 99 ℃\u003c\/span\u003e\u003cbr\u003e\u003cspan\u003eTemperature measurement accuracy: ± 1 ℃ (-40 ℃ ~ + 70 ℃)\u003c\/span\u003e\u003cbr\u003e\u003cspan\u003eSensor line length: 100cm\u003c\/span\u003e\u003cbr\u003e\u003cspan\u003eThermostat size: 93mm * 56mm * 34mm\u003c\/span\u003e\u003cbr\u003e\u003cspan\u003eOutput capacity: Cooling (10A \/ 250VAC) Heating (10A \/ 250VAC)\u003c\/span\u003e\n\u003c\/div\u003e\n\u003cdiv\u003e\n\u003cspan\u003eWidely use: fish pet farming, greenhouse cultivation, supermarket fresh incubator, and more temperature control fields. Intelligent and precise temperature control\u003c\/span\u003e\u003cbr\u003e\u003cspan\u003e\u003cstrong\u003eHeating\u003c\/strong\u003e: Home heating, fish pet breeding, greenhouse cultivation, hatching machine and other high-precision sensors, temperature control is under control.\u003c\/span\u003e\u003cbr\u003e\u003cspan\u003e\u003cstrong\u003eRefrigeration:\u003c\/strong\u003e Refrigerators, supermarket preservation, air conditioning and other heating and cooling, control and build orders quickly.\u003c\/span\u003e\u003cbr\u003e\u003cspan\u003e\u003cstrong\u003eSmart: WiFi link can be controlled remotely through a smartphone.\u003c\/strong\u003e\u003c\/span\u003e\u003cbr\u003e\u003cspan\u003e\u003cstrong\u003eSafety: ABS flame-retardant material shell, after multiple safety tests, is more safe and reliable.\u003c\/strong\u003e\u003c\/span\u003e\n\u003c\/div\u003e\n\u003cdiv\u003e\u003cspan\u003e\u003cstrong\u003e\u003cimg height=\"624\" width=\"516\" src=\"https:\/\/pg-cdn-a2.datacaciques.com\/00\/NDAy\/20\/05\/29\/7097r7h7r532aom1\/0d1ba90328b0ffcb.jpg\" caption=\"false\"\u003e\u003cimg width=\"516\" src=\"https:\/\/pg-cdn-a2.datacaciques.com\/00\/NDAy\/20\/05\/29\/7097r7h7r532aom1\/a79f3997c93ed57d.jpg\" caption=\"false\"\u003e\u003cimg width=\"516\" src=\"https:\/\/pg-cdn-a2.datacaciques.com\/00\/NDAy\/20\/05\/29\/7097r7h7r532aom1\/c516679724c861bf.jpg\" caption=\"false\"\u003e\u003cimg width=\"516\" src=\"https:\/\/pg-cdn-a2.datacaciques.com\/00\/NDAy\/20\/05\/29\/7097r7h7r532aom1\/acc5f8475bd7a8b8.jpg\" caption=\"false\"\u003e\u003cimg width=\"516\" src=\"https:\/\/pg-cdn-a2.datacaciques.com\/00\/NDAy\/20\/05\/29\/7097r7h7r532aom1\/ed5a994fc4942802.jpg\" caption=\"false\"\u003e\u003cimg width=\"516\" src=\"https:\/\/pg-cdn-a2.datacaciques.com\/00\/NDAy\/20\/05\/29\/7097r7h7r532aom1\/bf59f5fcbe744a96.jpg\" caption=\"false\"\u003e\u003cimg width=\"516\" src=\"https:\/\/pg-cdn-a2.datacaciques.com\/00\/NDAy\/20\/05\/29\/7097r7h7r532aom1\/c26e7c86117efa66.jpg\" caption=\"false\"\u003e\u003cimg width=\"516\" src=\"https:\/\/pg-cdn-a2.datacaciques.com\/00\/NDAy\/20\/05\/29\/7097r7h7r532aom1\/c3f6a71b28b6d298.jpg\" caption=\"false\"\u003e\u003cimg width=\"516\" src=\"https:\/\/pg-cdn-a2.datacaciques.com\/00\/NDAy\/20\/05\/29\/7097r7h7r532aom1\/c8709ba87299d0aa.jpg\" caption=\"false\"\u003e\u003cimg width=\"516\" src=\"https:\/\/pg-cdn-a2.datacaciques.com\/00\/NDAy\/20\/05\/29\/7097r7h7r532aom1\/ebfb0fa13c4c8681.jpg\" caption=\"false\"\u003e\u003cimg width=\"516\" src=\"https:\/\/pg-cdn-a2.datacaciques.com\/00\/NDAy\/20\/05\/29\/7097r7h7r532aom1\/46d045f86933816c.jpg\" caption=\"false\"\u003e\u003cimg width=\"516\" src=\"https:\/\/pg-cdn-a2.datacaciques.com\/00\/NDAy\/20\/05\/29\/7097r7h7r532aom1\/62f985b4108d23fc.jpg\" caption=\"false\"\u003e\u003c\/strong\u003e\u003c\/span\u003e\u003c\/div\u003e\n\u003cdiv\u003e\u003cbr\u003e\u003c\/div\u003e\n\u003cdiv\u003e\u003cspan\u003e\u003cstrong\u003eOperating instructions\u003c\/strong\u003e\u003c\/span\u003e\u003c\/div\u003e\n\u003cdiv\u003e\n\u003cspan\u003eWhen the thermostat works normally, press and hold the power button for more than 3 seconds to turn off the thermostat. When the thermostat is off, press and hold the power button for more than 3 seconds to turn on the thermostat.\u003c\/span\u003e\u003cbr\u003e\u003cspan\u003eWhen the thermostat is working normally, the digital tube displays the current temperature measurement value, and performs automatic recognition and conversion of the cooling and heating working mode.\u003c\/span\u003e\n\u003c\/div\u003e\n\u003cdiv\u003e\n\u003cspan\u003eWhen the measured temperature ≥ temperature set value + temperature difference set value, enter the cooling state, the Cool indicator lights, the refrigeration relay normally open contact is closed; The Cool indicator flashes, indicating that the refrigeration equipment is in the state of delay protection of the press; ≤Temperature setting value, the Cool indicator is off, and the normally open contact of the cooling relay is disconnected.\u003c\/span\u003e\u003cbr\u003e\u003cspan\u003eWhen the measured temperature ≤ temperature set value-temperature difference set value enters the heating state, the Heat indicator lights, the heating relay normally open contact is closed; when the measured temperature ≥ temperature set value, the Heat indicator turns off, the heating relay normally open contact disconnect.\u003c\/span\u003e\n\u003c\/div\u003e\n\u003cdiv\u003e\u003cspan\u003e\u003cstrong\u003eIndicator Status Description\u003c\/strong\u003e\u003c\/span\u003e\u003c\/div\u003e\n\u003cdiv\u003e\n\u003ctable\u003e\n\u003ctbody\u003e\n\u003ctr\u003e\n\u003ctd\u003e\n\u003cp\u003e\u003cspan\u003e\u003cstrong\u003eIndicator \u003c\/strong\u003e\u003c\/span\u003e\u003c\/p\u003e\n\u003c\/td\u003e\n\u003ctd\u003e\n\u003cp\u003e\u003cspan\u003e\u003cstrong\u003eFunction\u003c\/strong\u003e\u003c\/span\u003e\u003c\/p\u003e\n\u003c\/td\u003e\n\u003ctd\u003e\n\u003cp\u003e\u003cspan\u003e\u003cstrong\u003eRemarks\u003c\/strong\u003e\u003c\/span\u003e\u003c\/p\u003e\n\u003c\/td\u003e\n\u003c\/tr\u003e\n\u003ctr\u003e\n\u003ctd\u003e\n\u003cp\u003e\u003cspan\u003e\u003cstrong\u003eCool indicator\u003c\/strong\u003e\u003c\/span\u003e\u003c\/p\u003e\n\u003c\/td\u003e\n\u003ctd\u003e\n\u003cp\u003e\u003cspan\u003e\u003cstrong\u003eOn: Cooling operation;\u003c\/strong\u003e\u003c\/span\u003e\u003c\/p\u003e\n\u003cp\u003e\u003cspan\u003e\u003cstrong\u003eOff: Cooling Off; Flashing: Press delay\u003c\/strong\u003e\u003c\/span\u003e\u003c\/p\u003e\n\u003c\/td\u003e\n\u003ctd rowspan=\"2\"\u003e\n\u003cp\u003e\u003cspan\u003e\u003cstrong\u003eCool\u0026amp;Heat: The two indicators cannot be on at the same time\u003c\/strong\u003e\u003c\/span\u003e\u003c\/p\u003e\n\u003c\/td\u003e\n\u003c\/tr\u003e\n\u003ctr\u003e\n\u003ctd\u003e\n\u003cp\u003e\u003cspan\u003e\u003cstrong\u003eHeat indicator\u003c\/strong\u003e\u003c\/span\u003e\u003c\/p\u003e\n\u003c\/td\u003e\n\u003ctd\u003e\n\u003cp\u003e\u003cspan\u003e\u003cstrong\u003eOn: Heating work; \u003c\/strong\u003e\u003c\/span\u003e\u003cbr\u003e\u003cspan\u003e\u003cstrong\u003eOff: Heating off\u003c\/strong\u003e\u003c\/span\u003e\u003c\/p\u003e\n\u003c\/td\u003e\n\u003c\/tr\u003e\n\u003ctr\u003e\n\u003ctd\u003e\n\u003cp\u003e\u003cspan\u003e\u003cstrong\u003eSet indicator\u003c\/strong\u003e\u003c\/span\u003e\u003c\/p\u003e\n\u003c\/td\u003e\n\u003ctd\u003e\n\u003cp\u003e\u003cspan\u003e\u003cstrong\u003eOn: Parameter setting status\u003c\/strong\u003e\u003c\/span\u003e\u003c\/p\u003e\n\u003c\/td\u003e\n\u003ctd\u003e\n\u003cp\u003e\u003cspan\u003e\u003cstrong\u003e \u003c\/strong\u003e\u003c\/span\u003e\u003c\/p\u003e\n\u003c\/td\u003e\n\u003c\/tr\u003e\n\u003ctr\u003e\n\u003ctd\u003e\n\u003cp\u003e\u003cspan\u003e\u003cstrong\u003eData indicator\u003c\/strong\u003e\u003c\/span\u003e\u003c\/p\u003e\n\u003cp\u003e\u003cspan\u003e\u003cstrong\u003e(Blue light\/Yellow light)\u003c\/strong\u003e\u003c\/span\u003e\u003c\/p\u003e\n\u003c\/td\u003e\n\u003ctd\u003e\n\u003cp\u003e\u003cspan\u003e\u003cstrong\u003eData transmission indicator\u003c\/strong\u003e\u003c\/span\u003e\u003c\/p\u003e\n\u003c\/td\u003e\n\u003ctd\u003e\n\u003cp\u003e\u003cspan\u003e\u003cstrong\u003eYellow light: distribution network indicator\u003c\/strong\u003e\u003c\/span\u003e\u003c\/p\u003e\n\u003c\/td\u003e\n\u003c\/tr\u003e\n\u003ctr\u003e\n\u003ctd\u003e\n\u003cp\u003e\u003cspan\u003e\u003cstrong\u003eNetindicator\u003c\/strong\u003e\u003c\/span\u003e\u003c\/p\u003e\n\u003c\/td\u003e\n\u003ctd\u003e\n\u003cp\u003e\u003cspan\u003e\u003cstrong\u003eOn: online \u003c\/strong\u003e\u003c\/span\u003e\u003c\/p\u003e\n\u003cp\u003e\u003cspan\u003e\u003cstrong\u003eBlinking: offline\u003c\/strong\u003e\u003c\/span\u003e\u003c\/p\u003e\n\u003c\/td\u003e\n\u003ctd\u003e\n\u003cp\u003e\u003cspan\u003e\u003cstrong\u003eIndicate whether APP and device are connected successfully\u003c\/strong\u003e\u003c\/span\u003e\u003c\/p\u003e\n\u003c\/td\u003e\n\u003c\/tr\u003e\n\u003c\/tbody\u003e\n\u003c\/table\u003e\n\u003c\/div\u003e\n\u003cdiv\u003e\u003cspan\u003e\u003cstrong\u003eMenu function description\u003c\/strong\u003e\u003c\/span\u003e\u003c\/div\u003e\n\u003cdiv\u003e\n\u003ctable height=\"283\"\u003e\n\u003ctbody\u003e\n\u003ctr\u003e\n\u003ctd\u003e\n\u003cp\u003e\u003cspan face=\"宋体\"\u003eMenu Logo\u003c\/span\u003e\u003c\/p\u003e\n\u003c\/td\u003e\n\u003ctd\u003e\n\u003cp\u003e\u003cspan\u003eMenu Function\u003c\/span\u003e\u003c\/p\u003e\n\u003c\/td\u003e\n\u003ctd\u003e\n\u003cp\u003e\u003cspan\u003eSetting Area\u003c\/span\u003e\u003c\/p\u003e\n\u003c\/td\u003e\n\u003ctd\u003e\n\u003cp\u003e\u003cspan\u003eFactory Setting\u003c\/span\u003e\u003c\/p\u003e\n\u003c\/td\u003e\n\u003c\/tr\u003e\n\u003ctr\u003e\n\u003ctd\u003e\n\u003cp\u003e\u003cspan\u003eF1\u003c\/span\u003e\u003c\/p\u003e\n\u003c\/td\u003e\n\u003ctd\u003e\n\u003cp\u003e\u003cspan\u003e\u003cstrong\u003e Temperature Setting \u003c\/strong\u003e\u003c\/span\u003e\u003c\/p\u003e\n\u003c\/td\u003e\n\u003ctd\u003e\n\u003cp\u003e\u003cspan\u003e-40.0~99.9℃\u003c\/span\u003e\u003c\/p\u003e\n\u003c\/td\u003e\n\u003ctd\u003e\n\u003cp\u003e\u003cspan\u003e10.0℃\u003c\/span\u003e\u003c\/p\u003e\n\u003c\/td\u003e\n\u003c\/tr\u003e\n\u003ctr\u003e\n\u003ctd\u003e\n\u003cp\u003e\u003cspan\u003eF2\u003c\/span\u003e\u003c\/p\u003e\n\u003c\/td\u003e\n\u003ctd\u003e\n\u003cp\u003e\u003cspan\u003eTemperature difference setting\u003c\/span\u003e\u003c\/p\u003e\n\u003c\/td\u003e\n\u003ctd\u003e\n\u003cp\u003e\u003cspan\u003e0.3~10.0℃\u003c\/span\u003e\u003c\/p\u003e\n\u003c\/td\u003e\n\u003ctd\u003e\n\u003cp\u003e\u003cspan\u003e1℃\u003c\/span\u003e\u003c\/p\u003e\n\u003c\/td\u003e\n\u003c\/tr\u003e\n\u003ctr\u003e\n\u003ctd\u003e\n\u003cp\u003e\u003cspan\u003eF3\u003c\/span\u003e\u003c\/p\u003e\n\u003c\/td\u003e\n\u003ctd\u003e\n\u003cp\u003e\u003cspan\u003e\u003cstrong\u003ePress Delay\u003c\/strong\u003e\u003c\/span\u003e\u003c\/p\u003e\n\u003c\/td\u003e\n\u003ctd\u003e\n\u003cp\u003e\u003cspan\u003e1~10\u003cstrong\u003eminutes\u003c\/strong\u003e\u003c\/span\u003e\u003c\/p\u003e\n\u003c\/td\u003e\n\u003ctd\u003e\n\u003cp\u003e\u003cspan\u003e3 minutes\u003c\/span\u003e\u003c\/p\u003e\n\u003c\/td\u003e\n\u003c\/tr\u003e\n\u003ctr\u003e\n\u003ctd\u003e\n\u003cp\u003e\u003cspan\u003eF4\u003c\/span\u003e\u003c\/p\u003e\n\u003c\/td\u003e\n\u003ctd\u003e\n\u003cp\u003e\u003cspan\u003eTemperature correction\u003c\/span\u003e\u003c\/p\u003e\n\u003c\/td\u003e\n\u003ctd\u003e\n\u003cp\u003e\u003cspan\u003e-10.0~10.0℃\u003c\/span\u003e\u003c\/p\u003e\n\u003c\/td\u003e\n\u003ctd\u003e\n\u003cp\u003e\u003cspan\u003e0℃\u003c\/span\u003e\u003c\/p\u003e\n\u003c\/td\u003e\n\u003c\/tr\u003e\n\u003c\/tbody\u003e\n\u003c\/table\u003e\n\u003cp\u003e \u003c\/p\u003e\n\u003cdiv\u003e\n\u003cdiv\u003e\u003cspan\u003eRepair system data\u003c\/span\u003e\u003c\/div\u003e\n\u003c\/div\u003e\n\u003cdiv\u003e\n\u003cdiv\u003eAfter the thermostat is powered on, first check whether the parameter settings are correct. If an error is detected, "Er" is displayed. At this time, pressing any key will restore the default parameter settings and work normally. It is recommended to reset the parameters at this time.\u003c\/div\u003e\n\u003c\/div\u003e\n\u003cdiv\u003e\n\u003cdiv\u003e\u003cspan\u003e\u003cstrong\u003eSystem code, reason and action\u003c\/strong\u003e\u003c\/span\u003e\u003c\/div\u003e\n\u003c\/div\u003e\n\u003cdiv\u003e\n\u003cdiv\u003eSensor failure alarm: When the temperature probe circuit has a short circuit or open circuit failure, the thermostat activates the probe failure alarm mode and closes all execution states. The digital tube displays \"EE\". After the failure is removed, press any key to return to the normal working mode.\u003c\/div\u003e\n\u003c\/div\u003e\n\u003cdiv\u003e\n\u003cdiv\u003eOver-temperature limit alarm: When the temperature measurement exceeds the temperature measurement range, the thermostat activates the over-temperature limit fault alarm mode, closes all execution states, the digital tube displays \"HH\", when the temperature returns to the normal measurement range, press any key, Return to normal working mode. (18b20)\u003c\/div\u003e\n\u003c\/div\u003e\n\u003cdiv\u003e\n\u003cdiv\u003e\n\u003cspan\u003e\u003cstrong\u003e\u003c\/strong\u003e\u003c\/span\u003e\u003cbr\u003e\n\u003c\/div\u003e\n\u003cdiv\u003e\n\u003cspan\u003eSafety rules\u003c\/span\u003e\u003cbr\u003e☆ Danger:\u003c\/div\u003e\n\u003c\/div\u003e\n\u003cdiv\u003e\n\u003cdiv\u003e1. Strictly distinguish the sensor lead, power cord and output relay interface, not to be connected wrong, and the relay must not be overloaded;\u003c\/div\u003e\n\u003c\/div\u003e\n\u003cdiv\u003e\n\u003cdiv\u003e\u003cbr\u003e\u003c\/div\u003e\n\u003c\/div\u003e\n\u003cdiv\u003e\n\u003cdiv\u003e2. All wiring changes must be made with the power disconnected.\u003c\/div\u003e\n\u003c\/div\u003e\n\u003cdiv\u003e\n\u003cdiv\u003e\n\u003cbr\u003e☆ Warning:\u003c\/div\u003e\n\u003c\/div\u003e\n\u003cdiv\u003e\n\u003cdiv\u003e1. This thermostat is forbidden to be used in water or excessively humid environment. It is prohibited to use in high temperature, strong electromagnetic interference and strong corrosive environment.\u003c\/div\u003e\n\u003c\/div\u003e\n\u003cdiv\u003e\n\u003cdiv\u003e\n\u003cbr\u003e\u003cspan\u003e☆ Note:\u003c\/span\u003e\u003cbr\u003e\u003cspan\u003e1. The power supply voltage should be consistent with the voltage marked by the thermostat, and ensure the stability of the power supply voltage;\u003c\/span\u003e\u003cbr\u003e\u003cspan\u003e2. In order to avoid possible interference, it is recommended that the sensor lead be kept at an appropriate distance from the power line.\u003c\/span\u003e\n\u003c\/div\u003e\n\u003c\/div\u003e\n\u003c\/div\u003e\n\u003cdiv\u003e\n\u003cdiv\u003e\u003cspan color=\"#ff6600\"\u003ePackage Included:\u003c\/span\u003e\u003c\/div\u003e\n\u003cdiv\u003e\u003cspan\u003e\u003cspan color=\"#ff6600\"\u003e1PCS*DTC1201 Digital Thermostat AC 110V-230V WiFi Intelligent Temperature Controller\u003c\/span\u003e\u003c\/span\u003e\u003c\/div\u003e\n\u003c\/div\u003e\n\u003cdiv\u003e\u003cbr\u003e\u003c\/div\u003e\n\u003cdiv\u003e\u003cbr\u003e\u003c\/div\u003e","published_at":"2020-11-12T15:27:20+08:00","created_at":"2020-11-12T15:27:18+08:00","vendor":"DIYMORE","type":"","tags":[],"price":1999,"price_min":1999,"price_max":1999,"available":true,"price_varies":false,"compare_at_price":null,"compare_at_price_min":0,"compare_at_price_max":0,"compare_at_price_varies":false,"variants":[{"id":37513831710920,"title":"Default Title","option1":"Default Title","option2":null,"option3":null,"sku":"XA0025","requires_shipping":true,"taxable":false,"featured_image":null,"available":true,"name":"Digital Thermostat AC 110V-220V WiFi Intelligent Temperature Controller Sensor","public_title":null,"options":["Default Title"],"price":1999,"weight":0,"compare_at_price":null,"inventory_management":"shopify","barcode":"","requires_selling_plan":false,"selling_plan_allocations":[]}],"images":["\/\/www.diymore.cc\/cdn\/shop\/products\/1_01.jpg?v=1605166040","\/\/www.diymore.cc\/cdn\/shop\/products\/1_03.jpg?v=1605166041","\/\/www.diymore.cc\/cdn\/shop\/products\/1_05.jpg?v=1605166041","\/\/www.diymore.cc\/cdn\/shop\/products\/1_18.jpg?v=1605166041","\/\/www.diymore.cc\/cdn\/shop\/products\/1_11.jpg?v=1605166041"],"featured_image":"\/\/www.diymore.cc\/cdn\/shop\/products\/1_01.jpg?v=1605166040","options":["Title"],"media":[{"alt":null,"id":14910210801864,"position":1,"preview_image":{"aspect_ratio":1.0,"height":1000,"width":1000,"src":"\/\/www.diymore.cc\/cdn\/shop\/products\/1_01.jpg?v=1605166040"},"aspect_ratio":1.0,"height":1000,"media_type":"image","src":"\/\/www.diymore.cc\/cdn\/shop\/products\/1_01.jpg?v=1605166040","width":1000},{"alt":null,"id":14910210834632,"position":2,"preview_image":{"aspect_ratio":1.0,"height":1000,"width":1000,"src":"\/\/www.diymore.cc\/cdn\/shop\/products\/1_03.jpg?v=1605166041"},"aspect_ratio":1.0,"height":1000,"media_type":"image","src":"\/\/www.diymore.cc\/cdn\/shop\/products\/1_03.jpg?v=1605166041","width":1000},{"alt":null,"id":14910210900168,"position":3,"preview_image":{"aspect_ratio":1.0,"height":1000,"width":1000,"src":"\/\/www.diymore.cc\/cdn\/shop\/products\/1_05.jpg?v=1605166041"},"aspect_ratio":1.0,"height":1000,"media_type":"image","src":"\/\/www.diymore.cc\/cdn\/shop\/products\/1_05.jpg?v=1605166041","width":1000},{"alt":null,"id":14910210965704,"position":4,"preview_image":{"aspect_ratio":1.0,"height":1000,"width":1000,"src":"\/\/www.diymore.cc\/cdn\/shop\/products\/1_18.jpg?v=1605166041"},"aspect_ratio":1.0,"height":1000,"media_type":"image","src":"\/\/www.diymore.cc\/cdn\/shop\/products\/1_18.jpg?v=1605166041","width":1000},{"alt":null,"id":14910211064008,"position":5,"preview_image":{"aspect_ratio":1.0,"height":1000,"width":1000,"src":"\/\/www.diymore.cc\/cdn\/shop\/products\/1_11.jpg?v=1605166041"},"aspect_ratio":1.0,"height":1000,"media_type":"image","src":"\/\/www.diymore.cc\/cdn\/shop\/products\/1_11.jpg?v=1605166041","width":1000}],"requires_selling_plan":false,"selling_plan_groups":[],"content":"\u003cdiv\u003e\n\u003cspan\u003e\u003cstrong\u003eDTC1201 Thermostat\u003c\/strong\u003e\u003c\/span\u003e\u003cbr\u003e\u003cspan\u003eProduct name: Thermostat\u003c\/span\u003e\u003cbr\u003e\u003cspan\u003eProduct model: DTC1201\u003c\/span\u003e\u003cbr\u003e\u003cspan\u003ePower supply voltage: AC110 ~ 220V\u003c\/span\u003e\u003cbr\u003e\u003cspan\u003eTemperature range: -40 ℃ ~ + 99 ℃\u003c\/span\u003e\u003cbr\u003e\u003cspan\u003eTemperature measurement accuracy: ± 1 ℃ (-40 ℃ ~ + 70 ℃)\u003c\/span\u003e\u003cbr\u003e\u003cspan\u003eSensor line length: 100cm\u003c\/span\u003e\u003cbr\u003e\u003cspan\u003eThermostat size: 93mm * 56mm * 34mm\u003c\/span\u003e\u003cbr\u003e\u003cspan\u003eOutput capacity: Cooling (10A \/ 250VAC) Heating (10A \/ 250VAC)\u003c\/span\u003e\n\u003c\/div\u003e\n\u003cdiv\u003e\n\u003cspan\u003eWidely use: fish pet farming, greenhouse cultivation, supermarket fresh incubator, and more temperature control fields. Intelligent and precise temperature control\u003c\/span\u003e\u003cbr\u003e\u003cspan\u003e\u003cstrong\u003eHeating\u003c\/strong\u003e: Home heating, fish pet breeding, greenhouse cultivation, hatching machine and other high-precision sensors, temperature control is under control.\u003c\/span\u003e\u003cbr\u003e\u003cspan\u003e\u003cstrong\u003eRefrigeration:\u003c\/strong\u003e Refrigerators, supermarket preservation, air conditioning and other heating and cooling, control and build orders quickly.\u003c\/span\u003e\u003cbr\u003e\u003cspan\u003e\u003cstrong\u003eSmart: WiFi link can be controlled remotely through a smartphone.\u003c\/strong\u003e\u003c\/span\u003e\u003cbr\u003e\u003cspan\u003e\u003cstrong\u003eSafety: ABS flame-retardant material shell, after multiple safety tests, is more safe and reliable.\u003c\/strong\u003e\u003c\/span\u003e\n\u003c\/div\u003e\n\u003cdiv\u003e\u003cspan\u003e\u003cstrong\u003e\u003cimg height=\"624\" width=\"516\" src=\"https:\/\/pg-cdn-a2.datacaciques.com\/00\/NDAy\/20\/05\/29\/7097r7h7r532aom1\/0d1ba90328b0ffcb.jpg\" caption=\"false\"\u003e\u003cimg width=\"516\" src=\"https:\/\/pg-cdn-a2.datacaciques.com\/00\/NDAy\/20\/05\/29\/7097r7h7r532aom1\/a79f3997c93ed57d.jpg\" caption=\"false\"\u003e\u003cimg width=\"516\" src=\"https:\/\/pg-cdn-a2.datacaciques.com\/00\/NDAy\/20\/05\/29\/7097r7h7r532aom1\/c516679724c861bf.jpg\" caption=\"false\"\u003e\u003cimg width=\"516\" src=\"https:\/\/pg-cdn-a2.datacaciques.com\/00\/NDAy\/20\/05\/29\/7097r7h7r532aom1\/acc5f8475bd7a8b8.jpg\" caption=\"false\"\u003e\u003cimg width=\"516\" src=\"https:\/\/pg-cdn-a2.datacaciques.com\/00\/NDAy\/20\/05\/29\/7097r7h7r532aom1\/ed5a994fc4942802.jpg\" caption=\"false\"\u003e\u003cimg width=\"516\" src=\"https:\/\/pg-cdn-a2.datacaciques.com\/00\/NDAy\/20\/05\/29\/7097r7h7r532aom1\/bf59f5fcbe744a96.jpg\" caption=\"false\"\u003e\u003cimg width=\"516\" src=\"https:\/\/pg-cdn-a2.datacaciques.com\/00\/NDAy\/20\/05\/29\/7097r7h7r532aom1\/c26e7c86117efa66.jpg\" caption=\"false\"\u003e\u003cimg width=\"516\" src=\"https:\/\/pg-cdn-a2.datacaciques.com\/00\/NDAy\/20\/05\/29\/7097r7h7r532aom1\/c3f6a71b28b6d298.jpg\" caption=\"false\"\u003e\u003cimg width=\"516\" src=\"https:\/\/pg-cdn-a2.datacaciques.com\/00\/NDAy\/20\/05\/29\/7097r7h7r532aom1\/c8709ba87299d0aa.jpg\" caption=\"false\"\u003e\u003cimg width=\"516\" src=\"https:\/\/pg-cdn-a2.datacaciques.com\/00\/NDAy\/20\/05\/29\/7097r7h7r532aom1\/ebfb0fa13c4c8681.jpg\" caption=\"false\"\u003e\u003cimg width=\"516\" src=\"https:\/\/pg-cdn-a2.datacaciques.com\/00\/NDAy\/20\/05\/29\/7097r7h7r532aom1\/46d045f86933816c.jpg\" caption=\"false\"\u003e\u003cimg width=\"516\" src=\"https:\/\/pg-cdn-a2.datacaciques.com\/00\/NDAy\/20\/05\/29\/7097r7h7r532aom1\/62f985b4108d23fc.jpg\" caption=\"false\"\u003e\u003c\/strong\u003e\u003c\/span\u003e\u003c\/div\u003e\n\u003cdiv\u003e\u003cbr\u003e\u003c\/div\u003e\n\u003cdiv\u003e\u003cspan\u003e\u003cstrong\u003eOperating instructions\u003c\/strong\u003e\u003c\/span\u003e\u003c\/div\u003e\n\u003cdiv\u003e\n\u003cspan\u003eWhen the thermostat works normally, press and hold the power button for more than 3 seconds to turn off the thermostat. When the thermostat is off, press and hold the power button for more than 3 seconds to turn on the thermostat.\u003c\/span\u003e\u003cbr\u003e\u003cspan\u003eWhen the thermostat is working normally, the digital tube displays the current temperature measurement value, and performs automatic recognition and conversion of the cooling and heating working mode.\u003c\/span\u003e\n\u003c\/div\u003e\n\u003cdiv\u003e\n\u003cspan\u003eWhen the measured temperature ≥ temperature set value + temperature difference set value, enter the cooling state, the Cool indicator lights, the refrigeration relay normally open contact is closed; The Cool indicator flashes, indicating that the refrigeration equipment is in the state of delay protection of the press; ≤Temperature setting value, the Cool indicator is off, and the normally open contact of the cooling relay is disconnected.\u003c\/span\u003e\u003cbr\u003e\u003cspan\u003eWhen the measured temperature ≤ temperature set value-temperature difference set value enters the heating state, the Heat indicator lights, the heating relay normally open contact is closed; when the measured temperature ≥ temperature set value, the Heat indicator turns off, the heating relay normally open contact disconnect.\u003c\/span\u003e\n\u003c\/div\u003e\n\u003cdiv\u003e\u003cspan\u003e\u003cstrong\u003eIndicator Status Description\u003c\/strong\u003e\u003c\/span\u003e\u003c\/div\u003e\n\u003cdiv\u003e\n\u003ctable\u003e\n\u003ctbody\u003e\n\u003ctr\u003e\n\u003ctd\u003e\n\u003cp\u003e\u003cspan\u003e\u003cstrong\u003eIndicator \u003c\/strong\u003e\u003c\/span\u003e\u003c\/p\u003e\n\u003c\/td\u003e\n\u003ctd\u003e\n\u003cp\u003e\u003cspan\u003e\u003cstrong\u003eFunction\u003c\/strong\u003e\u003c\/span\u003e\u003c\/p\u003e\n\u003c\/td\u003e\n\u003ctd\u003e\n\u003cp\u003e\u003cspan\u003e\u003cstrong\u003eRemarks\u003c\/strong\u003e\u003c\/span\u003e\u003c\/p\u003e\n\u003c\/td\u003e\n\u003c\/tr\u003e\n\u003ctr\u003e\n\u003ctd\u003e\n\u003cp\u003e\u003cspan\u003e\u003cstrong\u003eCool indicator\u003c\/strong\u003e\u003c\/span\u003e\u003c\/p\u003e\n\u003c\/td\u003e\n\u003ctd\u003e\n\u003cp\u003e\u003cspan\u003e\u003cstrong\u003eOn: Cooling operation;\u003c\/strong\u003e\u003c\/span\u003e\u003c\/p\u003e\n\u003cp\u003e\u003cspan\u003e\u003cstrong\u003eOff: Cooling Off; Flashing: Press delay\u003c\/strong\u003e\u003c\/span\u003e\u003c\/p\u003e\n\u003c\/td\u003e\n\u003ctd rowspan=\"2\"\u003e\n\u003cp\u003e\u003cspan\u003e\u003cstrong\u003eCool\u0026amp;Heat: The two indicators cannot be on at the same time\u003c\/strong\u003e\u003c\/span\u003e\u003c\/p\u003e\n\u003c\/td\u003e\n\u003c\/tr\u003e\n\u003ctr\u003e\n\u003ctd\u003e\n\u003cp\u003e\u003cspan\u003e\u003cstrong\u003eHeat indicator\u003c\/strong\u003e\u003c\/span\u003e\u003c\/p\u003e\n\u003c\/td\u003e\n\u003ctd\u003e\n\u003cp\u003e\u003cspan\u003e\u003cstrong\u003eOn: Heating work; \u003c\/strong\u003e\u003c\/span\u003e\u003cbr\u003e\u003cspan\u003e\u003cstrong\u003eOff: Heating off\u003c\/strong\u003e\u003c\/span\u003e\u003c\/p\u003e\n\u003c\/td\u003e\n\u003c\/tr\u003e\n\u003ctr\u003e\n\u003ctd\u003e\n\u003cp\u003e\u003cspan\u003e\u003cstrong\u003eSet indicator\u003c\/strong\u003e\u003c\/span\u003e\u003c\/p\u003e\n\u003c\/td\u003e\n\u003ctd\u003e\n\u003cp\u003e\u003cspan\u003e\u003cstrong\u003eOn: Parameter setting status\u003c\/strong\u003e\u003c\/span\u003e\u003c\/p\u003e\n\u003c\/td\u003e\n\u003ctd\u003e\n\u003cp\u003e\u003cspan\u003e\u003cstrong\u003e \u003c\/strong\u003e\u003c\/span\u003e\u003c\/p\u003e\n\u003c\/td\u003e\n\u003c\/tr\u003e\n\u003ctr\u003e\n\u003ctd\u003e\n\u003cp\u003e\u003cspan\u003e\u003cstrong\u003eData indicator\u003c\/strong\u003e\u003c\/span\u003e\u003c\/p\u003e\n\u003cp\u003e\u003cspan\u003e\u003cstrong\u003e(Blue light\/Yellow light)\u003c\/strong\u003e\u003c\/span\u003e\u003c\/p\u003e\n\u003c\/td\u003e\n\u003ctd\u003e\n\u003cp\u003e\u003cspan\u003e\u003cstrong\u003eData transmission indicator\u003c\/strong\u003e\u003c\/span\u003e\u003c\/p\u003e\n\u003c\/td\u003e\n\u003ctd\u003e\n\u003cp\u003e\u003cspan\u003e\u003cstrong\u003eYellow light: distribution network indicator\u003c\/strong\u003e\u003c\/span\u003e\u003c\/p\u003e\n\u003c\/td\u003e\n\u003c\/tr\u003e\n\u003ctr\u003e\n\u003ctd\u003e\n\u003cp\u003e\u003cspan\u003e\u003cstrong\u003eNetindicator\u003c\/strong\u003e\u003c\/span\u003e\u003c\/p\u003e\n\u003c\/td\u003e\n\u003ctd\u003e\n\u003cp\u003e\u003cspan\u003e\u003cstrong\u003eOn: online \u003c\/strong\u003e\u003c\/span\u003e\u003c\/p\u003e\n\u003cp\u003e\u003cspan\u003e\u003cstrong\u003eBlinking: offline\u003c\/strong\u003e\u003c\/span\u003e\u003c\/p\u003e\n\u003c\/td\u003e\n\u003ctd\u003e\n\u003cp\u003e\u003cspan\u003e\u003cstrong\u003eIndicate whether APP and device are connected successfully\u003c\/strong\u003e\u003c\/span\u003e\u003c\/p\u003e\n\u003c\/td\u003e\n\u003c\/tr\u003e\n\u003c\/tbody\u003e\n\u003c\/table\u003e\n\u003c\/div\u003e\n\u003cdiv\u003e\u003cspan\u003e\u003cstrong\u003eMenu function description\u003c\/strong\u003e\u003c\/span\u003e\u003c\/div\u003e\n\u003cdiv\u003e\n\u003ctable height=\"283\"\u003e\n\u003ctbody\u003e\n\u003ctr\u003e\n\u003ctd\u003e\n\u003cp\u003e\u003cspan face=\"宋体\"\u003eMenu Logo\u003c\/span\u003e\u003c\/p\u003e\n\u003c\/td\u003e\n\u003ctd\u003e\n\u003cp\u003e\u003cspan\u003eMenu Function\u003c\/span\u003e\u003c\/p\u003e\n\u003c\/td\u003e\n\u003ctd\u003e\n\u003cp\u003e\u003cspan\u003eSetting Area\u003c\/span\u003e\u003c\/p\u003e\n\u003c\/td\u003e\n\u003ctd\u003e\n\u003cp\u003e\u003cspan\u003eFactory Setting\u003c\/span\u003e\u003c\/p\u003e\n\u003c\/td\u003e\n\u003c\/tr\u003e\n\u003ctr\u003e\n\u003ctd\u003e\n\u003cp\u003e\u003cspan\u003eF1\u003c\/span\u003e\u003c\/p\u003e\n\u003c\/td\u003e\n\u003ctd\u003e\n\u003cp\u003e\u003cspan\u003e\u003cstrong\u003e Temperature Setting \u003c\/strong\u003e\u003c\/span\u003e\u003c\/p\u003e\n\u003c\/td\u003e\n\u003ctd\u003e\n\u003cp\u003e\u003cspan\u003e-40.0~99.9℃\u003c\/span\u003e\u003c\/p\u003e\n\u003c\/td\u003e\n\u003ctd\u003e\n\u003cp\u003e\u003cspan\u003e10.0℃\u003c\/span\u003e\u003c\/p\u003e\n\u003c\/td\u003e\n\u003c\/tr\u003e\n\u003ctr\u003e\n\u003ctd\u003e\n\u003cp\u003e\u003cspan\u003eF2\u003c\/span\u003e\u003c\/p\u003e\n\u003c\/td\u003e\n\u003ctd\u003e\n\u003cp\u003e\u003cspan\u003eTemperature difference setting\u003c\/span\u003e\u003c\/p\u003e\n\u003c\/td\u003e\n\u003ctd\u003e\n\u003cp\u003e\u003cspan\u003e0.3~10.0℃\u003c\/span\u003e\u003c\/p\u003e\n\u003c\/td\u003e\n\u003ctd\u003e\n\u003cp\u003e\u003cspan\u003e1℃\u003c\/span\u003e\u003c\/p\u003e\n\u003c\/td\u003e\n\u003c\/tr\u003e\n\u003ctr\u003e\n\u003ctd\u003e\n\u003cp\u003e\u003cspan\u003eF3\u003c\/span\u003e\u003c\/p\u003e\n\u003c\/td\u003e\n\u003ctd\u003e\n\u003cp\u003e\u003cspan\u003e\u003cstrong\u003ePress Delay\u003c\/strong\u003e\u003c\/span\u003e\u003c\/p\u003e\n\u003c\/td\u003e\n\u003ctd\u003e\n\u003cp\u003e\u003cspan\u003e1~10\u003cstrong\u003eminutes\u003c\/strong\u003e\u003c\/span\u003e\u003c\/p\u003e\n\u003c\/td\u003e\n\u003ctd\u003e\n\u003cp\u003e\u003cspan\u003e3 minutes\u003c\/span\u003e\u003c\/p\u003e\n\u003c\/td\u003e\n\u003c\/tr\u003e\n\u003ctr\u003e\n\u003ctd\u003e\n\u003cp\u003e\u003cspan\u003eF4\u003c\/span\u003e\u003c\/p\u003e\n\u003c\/td\u003e\n\u003ctd\u003e\n\u003cp\u003e\u003cspan\u003eTemperature correction\u003c\/span\u003e\u003c\/p\u003e\n\u003c\/td\u003e\n\u003ctd\u003e\n\u003cp\u003e\u003cspan\u003e-10.0~10.0℃\u003c\/span\u003e\u003c\/p\u003e\n\u003c\/td\u003e\n\u003ctd\u003e\n\u003cp\u003e\u003cspan\u003e0℃\u003c\/span\u003e\u003c\/p\u003e\n\u003c\/td\u003e\n\u003c\/tr\u003e\n\u003c\/tbody\u003e\n\u003c\/table\u003e\n\u003cp\u003e \u003c\/p\u003e\n\u003cdiv\u003e\n\u003cdiv\u003e\u003cspan\u003eRepair system data\u003c\/span\u003e\u003c\/div\u003e\n\u003c\/div\u003e\n\u003cdiv\u003e\n\u003cdiv\u003eAfter the thermostat is powered on, first check whether the parameter settings are correct. If an error is detected, "Er" is displayed. At this time, pressing any key will restore the default parameter settings and work normally. It is recommended to reset the parameters at this time.\u003c\/div\u003e\n\u003c\/div\u003e\n\u003cdiv\u003e\n\u003cdiv\u003e\u003cspan\u003e\u003cstrong\u003eSystem code, reason and action\u003c\/strong\u003e\u003c\/span\u003e\u003c\/div\u003e\n\u003c\/div\u003e\n\u003cdiv\u003e\n\u003cdiv\u003eSensor failure alarm: When the temperature probe circuit has a short circuit or open circuit failure, the thermostat activates the probe failure alarm mode and closes all execution states. The digital tube displays \"EE\". After the failure is removed, press any key to return to the normal working mode.\u003c\/div\u003e\n\u003c\/div\u003e\n\u003cdiv\u003e\n\u003cdiv\u003eOver-temperature limit alarm: When the temperature measurement exceeds the temperature measurement range, the thermostat activates the over-temperature limit fault alarm mode, closes all execution states, the digital tube displays \"HH\", when the temperature returns to the normal measurement range, press any key, Return to normal working mode. (18b20)\u003c\/div\u003e\n\u003c\/div\u003e\n\u003cdiv\u003e\n\u003cdiv\u003e\n\u003cspan\u003e\u003cstrong\u003e\u003c\/strong\u003e\u003c\/span\u003e\u003cbr\u003e\n\u003c\/div\u003e\n\u003cdiv\u003e\n\u003cspan\u003eSafety rules\u003c\/span\u003e\u003cbr\u003e☆ Danger:\u003c\/div\u003e\n\u003c\/div\u003e\n\u003cdiv\u003e\n\u003cdiv\u003e1. Strictly distinguish the sensor lead, power cord and output relay interface, not to be connected wrong, and the relay must not be overloaded;\u003c\/div\u003e\n\u003c\/div\u003e\n\u003cdiv\u003e\n\u003cdiv\u003e\u003cbr\u003e\u003c\/div\u003e\n\u003c\/div\u003e\n\u003cdiv\u003e\n\u003cdiv\u003e2. All wiring changes must be made with the power disconnected.\u003c\/div\u003e\n\u003c\/div\u003e\n\u003cdiv\u003e\n\u003cdiv\u003e\n\u003cbr\u003e☆ Warning:\u003c\/div\u003e\n\u003c\/div\u003e\n\u003cdiv\u003e\n\u003cdiv\u003e1. This thermostat is forbidden to be used in water or excessively humid environment. It is prohibited to use in high temperature, strong electromagnetic interference and strong corrosive environment.\u003c\/div\u003e\n\u003c\/div\u003e\n\u003cdiv\u003e\n\u003cdiv\u003e\n\u003cbr\u003e\u003cspan\u003e☆ Note:\u003c\/span\u003e\u003cbr\u003e\u003cspan\u003e1. The power supply voltage should be consistent with the voltage marked by the thermostat, and ensure the stability of the power supply voltage;\u003c\/span\u003e\u003cbr\u003e\u003cspan\u003e2. In order to avoid possible interference, it is recommended that the sensor lead be kept at an appropriate distance from the power line.\u003c\/span\u003e\n\u003c\/div\u003e\n\u003c\/div\u003e\n\u003c\/div\u003e\n\u003cdiv\u003e\n\u003cdiv\u003e\u003cspan color=\"#ff6600\"\u003ePackage Included:\u003c\/span\u003e\u003c\/div\u003e\n\u003cdiv\u003e\u003cspan\u003e\u003cspan color=\"#ff6600\"\u003e1PCS*DTC1201 Digital Thermostat AC 110V-230V WiFi Intelligent Temperature Controller\u003c\/span\u003e\u003c\/span\u003e\u003c\/div\u003e\n\u003c\/div\u003e\n\u003cdiv\u003e\u003cbr\u003e\u003c\/div\u003e\n\u003cdiv\u003e\u003cbr\u003e\u003c\/div\u003e"}

Translation missing: en.products.product.regular_price

$5.99

{"id":6079878365384,"title":"Digital Thermostat AC 110V-220V WiFi Intelligent Temperature Controller Sensor","handle":"digital-thermostat-ac-110v-220v-wifi-intelligent-temperature-controller-sensor","description":"\u003cdiv\u003e\n\u003cspan\u003e\u003cstrong\u003eDTC1201 Thermostat\u003c\/strong\u003e\u003c\/span\u003e\u003cbr\u003e\u003cspan\u003eProduct name: Thermostat\u003c\/span\u003e\u003cbr\u003e\u003cspan\u003eProduct model: DTC1201\u003c\/span\u003e\u003cbr\u003e\u003cspan\u003ePower supply voltage: AC110 ~ 220V\u003c\/span\u003e\u003cbr\u003e\u003cspan\u003eTemperature range: -40 ℃ ~ + 99 ℃\u003c\/span\u003e\u003cbr\u003e\u003cspan\u003eTemperature measurement accuracy: ± 1 ℃ (-40 ℃ ~ + 70 ℃)\u003c\/span\u003e\u003cbr\u003e\u003cspan\u003eSensor line length: 100cm\u003c\/span\u003e\u003cbr\u003e\u003cspan\u003eThermostat size: 93mm * 56mm * 34mm\u003c\/span\u003e\u003cbr\u003e\u003cspan\u003eOutput capacity: Cooling (10A \/ 250VAC) Heating (10A \/ 250VAC)\u003c\/span\u003e\n\u003c\/div\u003e\n\u003cdiv\u003e\n\u003cspan\u003eWidely use: fish pet farming, greenhouse cultivation, supermarket fresh incubator, and more temperature control fields. Intelligent and precise temperature control\u003c\/span\u003e\u003cbr\u003e\u003cspan\u003e\u003cstrong\u003eHeating\u003c\/strong\u003e: Home heating, fish pet breeding, greenhouse cultivation, hatching machine and other high-precision sensors, temperature control is under control.\u003c\/span\u003e\u003cbr\u003e\u003cspan\u003e\u003cstrong\u003eRefrigeration:\u003c\/strong\u003e Refrigerators, supermarket preservation, air conditioning and other heating and cooling, control and build orders quickly.\u003c\/span\u003e\u003cbr\u003e\u003cspan\u003e\u003cstrong\u003eSmart: WiFi link can be controlled remotely through a smartphone.\u003c\/strong\u003e\u003c\/span\u003e\u003cbr\u003e\u003cspan\u003e\u003cstrong\u003eSafety: ABS flame-retardant material shell, after multiple safety tests, is more safe and reliable.\u003c\/strong\u003e\u003c\/span\u003e\n\u003c\/div\u003e\n\u003cdiv\u003e\u003cspan\u003e\u003cstrong\u003e\u003cimg height=\"624\" width=\"516\" src=\"https:\/\/pg-cdn-a2.datacaciques.com\/00\/NDAy\/20\/05\/29\/7097r7h7r532aom1\/0d1ba90328b0ffcb.jpg\" caption=\"false\"\u003e\u003cimg width=\"516\" src=\"https:\/\/pg-cdn-a2.datacaciques.com\/00\/NDAy\/20\/05\/29\/7097r7h7r532aom1\/a79f3997c93ed57d.jpg\" caption=\"false\"\u003e\u003cimg width=\"516\" src=\"https:\/\/pg-cdn-a2.datacaciques.com\/00\/NDAy\/20\/05\/29\/7097r7h7r532aom1\/c516679724c861bf.jpg\" caption=\"false\"\u003e\u003cimg width=\"516\" src=\"https:\/\/pg-cdn-a2.datacaciques.com\/00\/NDAy\/20\/05\/29\/7097r7h7r532aom1\/acc5f8475bd7a8b8.jpg\" caption=\"false\"\u003e\u003cimg width=\"516\" src=\"https:\/\/pg-cdn-a2.datacaciques.com\/00\/NDAy\/20\/05\/29\/7097r7h7r532aom1\/ed5a994fc4942802.jpg\" caption=\"false\"\u003e\u003cimg width=\"516\" src=\"https:\/\/pg-cdn-a2.datacaciques.com\/00\/NDAy\/20\/05\/29\/7097r7h7r532aom1\/bf59f5fcbe744a96.jpg\" caption=\"false\"\u003e\u003cimg width=\"516\" src=\"https:\/\/pg-cdn-a2.datacaciques.com\/00\/NDAy\/20\/05\/29\/7097r7h7r532aom1\/c26e7c86117efa66.jpg\" caption=\"false\"\u003e\u003cimg width=\"516\" src=\"https:\/\/pg-cdn-a2.datacaciques.com\/00\/NDAy\/20\/05\/29\/7097r7h7r532aom1\/c3f6a71b28b6d298.jpg\" caption=\"false\"\u003e\u003cimg width=\"516\" src=\"https:\/\/pg-cdn-a2.datacaciques.com\/00\/NDAy\/20\/05\/29\/7097r7h7r532aom1\/c8709ba87299d0aa.jpg\" caption=\"false\"\u003e\u003cimg width=\"516\" src=\"https:\/\/pg-cdn-a2.datacaciques.com\/00\/NDAy\/20\/05\/29\/7097r7h7r532aom1\/ebfb0fa13c4c8681.jpg\" caption=\"false\"\u003e\u003cimg width=\"516\" src=\"https:\/\/pg-cdn-a2.datacaciques.com\/00\/NDAy\/20\/05\/29\/7097r7h7r532aom1\/46d045f86933816c.jpg\" caption=\"false\"\u003e\u003cimg width=\"516\" src=\"https:\/\/pg-cdn-a2.datacaciques.com\/00\/NDAy\/20\/05\/29\/7097r7h7r532aom1\/62f985b4108d23fc.jpg\" caption=\"false\"\u003e\u003c\/strong\u003e\u003c\/span\u003e\u003c\/div\u003e\n\u003cdiv\u003e\u003cbr\u003e\u003c\/div\u003e\n\u003cdiv\u003e\u003cspan\u003e\u003cstrong\u003eOperating instructions\u003c\/strong\u003e\u003c\/span\u003e\u003c\/div\u003e\n\u003cdiv\u003e\n\u003cspan\u003eWhen the thermostat works normally, press and hold the power button for more than 3 seconds to turn off the thermostat. When the thermostat is off, press and hold the power button for more than 3 seconds to turn on the thermostat.\u003c\/span\u003e\u003cbr\u003e\u003cspan\u003eWhen the thermostat is working normally, the digital tube displays the current temperature measurement value, and performs automatic recognition and conversion of the cooling and heating working mode.\u003c\/span\u003e\n\u003c\/div\u003e\n\u003cdiv\u003e\n\u003cspan\u003eWhen the measured temperature ≥ temperature set value + temperature difference set value, enter the cooling state, the Cool indicator lights, the refrigeration relay normally open contact is closed; The Cool indicator flashes, indicating that the refrigeration equipment is in the state of delay protection of the press; ≤Temperature setting value, the Cool indicator is off, and the normally open contact of the cooling relay is disconnected.\u003c\/span\u003e\u003cbr\u003e\u003cspan\u003eWhen the measured temperature ≤ temperature set value-temperature difference set value enters the heating state, the Heat indicator lights, the heating relay normally open contact is closed; when the measured temperature ≥ temperature set value, the Heat indicator turns off, the heating relay normally open contact disconnect.\u003c\/span\u003e\n\u003c\/div\u003e\n\u003cdiv\u003e\u003cspan\u003e\u003cstrong\u003eIndicator Status Description\u003c\/strong\u003e\u003c\/span\u003e\u003c\/div\u003e\n\u003cdiv\u003e\n\u003ctable\u003e\n\u003ctbody\u003e\n\u003ctr\u003e\n\u003ctd\u003e\n\u003cp\u003e\u003cspan\u003e\u003cstrong\u003eIndicator \u003c\/strong\u003e\u003c\/span\u003e\u003c\/p\u003e\n\u003c\/td\u003e\n\u003ctd\u003e\n\u003cp\u003e\u003cspan\u003e\u003cstrong\u003eFunction\u003c\/strong\u003e\u003c\/span\u003e\u003c\/p\u003e\n\u003c\/td\u003e\n\u003ctd\u003e\n\u003cp\u003e\u003cspan\u003e\u003cstrong\u003eRemarks\u003c\/strong\u003e\u003c\/span\u003e\u003c\/p\u003e\n\u003c\/td\u003e\n\u003c\/tr\u003e\n\u003ctr\u003e\n\u003ctd\u003e\n\u003cp\u003e\u003cspan\u003e\u003cstrong\u003eCool indicator\u003c\/strong\u003e\u003c\/span\u003e\u003c\/p\u003e\n\u003c\/td\u003e\n\u003ctd\u003e\n\u003cp\u003e\u003cspan\u003e\u003cstrong\u003eOn: Cooling operation;\u003c\/strong\u003e\u003c\/span\u003e\u003c\/p\u003e\n\u003cp\u003e\u003cspan\u003e\u003cstrong\u003eOff: Cooling Off; Flashing: Press delay\u003c\/strong\u003e\u003c\/span\u003e\u003c\/p\u003e\n\u003c\/td\u003e\n\u003ctd rowspan=\"2\"\u003e\n\u003cp\u003e\u003cspan\u003e\u003cstrong\u003eCool\u0026amp;Heat: The two indicators cannot be on at the same time\u003c\/strong\u003e\u003c\/span\u003e\u003c\/p\u003e\n\u003c\/td\u003e\n\u003c\/tr\u003e\n\u003ctr\u003e\n\u003ctd\u003e\n\u003cp\u003e\u003cspan\u003e\u003cstrong\u003eHeat indicator\u003c\/strong\u003e\u003c\/span\u003e\u003c\/p\u003e\n\u003c\/td\u003e\n\u003ctd\u003e\n\u003cp\u003e\u003cspan\u003e\u003cstrong\u003eOn: Heating work; \u003c\/strong\u003e\u003c\/span\u003e\u003cbr\u003e\u003cspan\u003e\u003cstrong\u003eOff: Heating off\u003c\/strong\u003e\u003c\/span\u003e\u003c\/p\u003e\n\u003c\/td\u003e\n\u003c\/tr\u003e\n\u003ctr\u003e\n\u003ctd\u003e\n\u003cp\u003e\u003cspan\u003e\u003cstrong\u003eSet indicator\u003c\/strong\u003e\u003c\/span\u003e\u003c\/p\u003e\n\u003c\/td\u003e\n\u003ctd\u003e\n\u003cp\u003e\u003cspan\u003e\u003cstrong\u003eOn: Parameter setting status\u003c\/strong\u003e\u003c\/span\u003e\u003c\/p\u003e\n\u003c\/td\u003e\n\u003ctd\u003e\n\u003cp\u003e\u003cspan\u003e\u003cstrong\u003e \u003c\/strong\u003e\u003c\/span\u003e\u003c\/p\u003e\n\u003c\/td\u003e\n\u003c\/tr\u003e\n\u003ctr\u003e\n\u003ctd\u003e\n\u003cp\u003e\u003cspan\u003e\u003cstrong\u003eData indicator\u003c\/strong\u003e\u003c\/span\u003e\u003c\/p\u003e\n\u003cp\u003e\u003cspan\u003e\u003cstrong\u003e(Blue light\/Yellow light)\u003c\/strong\u003e\u003c\/span\u003e\u003c\/p\u003e\n\u003c\/td\u003e\n\u003ctd\u003e\n\u003cp\u003e\u003cspan\u003e\u003cstrong\u003eData transmission indicator\u003c\/strong\u003e\u003c\/span\u003e\u003c\/p\u003e\n\u003c\/td\u003e\n\u003ctd\u003e\n\u003cp\u003e\u003cspan\u003e\u003cstrong\u003eYellow light: distribution network indicator\u003c\/strong\u003e\u003c\/span\u003e\u003c\/p\u003e\n\u003c\/td\u003e\n\u003c\/tr\u003e\n\u003ctr\u003e\n\u003ctd\u003e\n\u003cp\u003e\u003cspan\u003e\u003cstrong\u003eNetindicator\u003c\/strong\u003e\u003c\/span\u003e\u003c\/p\u003e\n\u003c\/td\u003e\n\u003ctd\u003e\n\u003cp\u003e\u003cspan\u003e\u003cstrong\u003eOn: online \u003c\/strong\u003e\u003c\/span\u003e\u003c\/p\u003e\n\u003cp\u003e\u003cspan\u003e\u003cstrong\u003eBlinking: offline\u003c\/strong\u003e\u003c\/span\u003e\u003c\/p\u003e\n\u003c\/td\u003e\n\u003ctd\u003e\n\u003cp\u003e\u003cspan\u003e\u003cstrong\u003eIndicate whether APP and device are connected successfully\u003c\/strong\u003e\u003c\/span\u003e\u003c\/p\u003e\n\u003c\/td\u003e\n\u003c\/tr\u003e\n\u003c\/tbody\u003e\n\u003c\/table\u003e\n\u003c\/div\u003e\n\u003cdiv\u003e\u003cspan\u003e\u003cstrong\u003eMenu function description\u003c\/strong\u003e\u003c\/span\u003e\u003c\/div\u003e\n\u003cdiv\u003e\n\u003ctable height=\"283\"\u003e\n\u003ctbody\u003e\n\u003ctr\u003e\n\u003ctd\u003e\n\u003cp\u003e\u003cspan face=\"宋体\"\u003eMenu Logo\u003c\/span\u003e\u003c\/p\u003e\n\u003c\/td\u003e\n\u003ctd\u003e\n\u003cp\u003e\u003cspan\u003eMenu Function\u003c\/span\u003e\u003c\/p\u003e\n\u003c\/td\u003e\n\u003ctd\u003e\n\u003cp\u003e\u003cspan\u003eSetting Area\u003c\/span\u003e\u003c\/p\u003e\n\u003c\/td\u003e\n\u003ctd\u003e\n\u003cp\u003e\u003cspan\u003eFactory Setting\u003c\/span\u003e\u003c\/p\u003e\n\u003c\/td\u003e\n\u003c\/tr\u003e\n\u003ctr\u003e\n\u003ctd\u003e\n\u003cp\u003e\u003cspan\u003eF1\u003c\/span\u003e\u003c\/p\u003e\n\u003c\/td\u003e\n\u003ctd\u003e\n\u003cp\u003e\u003cspan\u003e\u003cstrong\u003e Temperature Setting \u003c\/strong\u003e\u003c\/span\u003e\u003c\/p\u003e\n\u003c\/td\u003e\n\u003ctd\u003e\n\u003cp\u003e\u003cspan\u003e-40.0~99.9℃\u003c\/span\u003e\u003c\/p\u003e\n\u003c\/td\u003e\n\u003ctd\u003e\n\u003cp\u003e\u003cspan\u003e10.0℃\u003c\/span\u003e\u003c\/p\u003e\n\u003c\/td\u003e\n\u003c\/tr\u003e\n\u003ctr\u003e\n\u003ctd\u003e\n\u003cp\u003e\u003cspan\u003eF2\u003c\/span\u003e\u003c\/p\u003e\n\u003c\/td\u003e\n\u003ctd\u003e\n\u003cp\u003e\u003cspan\u003eTemperature difference setting\u003c\/span\u003e\u003c\/p\u003e\n\u003c\/td\u003e\n\u003ctd\u003e\n\u003cp\u003e\u003cspan\u003e0.3~10.0℃\u003c\/span\u003e\u003c\/p\u003e\n\u003c\/td\u003e\n\u003ctd\u003e\n\u003cp\u003e\u003cspan\u003e1℃\u003c\/span\u003e\u003c\/p\u003e\n\u003c\/td\u003e\n\u003c\/tr\u003e\n\u003ctr\u003e\n\u003ctd\u003e\n\u003cp\u003e\u003cspan\u003eF3\u003c\/span\u003e\u003c\/p\u003e\n\u003c\/td\u003e\n\u003ctd\u003e\n\u003cp\u003e\u003cspan\u003e\u003cstrong\u003ePress Delay\u003c\/strong\u003e\u003c\/span\u003e\u003c\/p\u003e\n\u003c\/td\u003e\n\u003ctd\u003e\n\u003cp\u003e\u003cspan\u003e1~10\u003cstrong\u003eminutes\u003c\/strong\u003e\u003c\/span\u003e\u003c\/p\u003e\n\u003c\/td\u003e\n\u003ctd\u003e\n\u003cp\u003e\u003cspan\u003e3 minutes\u003c\/span\u003e\u003c\/p\u003e\n\u003c\/td\u003e\n\u003c\/tr\u003e\n\u003ctr\u003e\n\u003ctd\u003e\n\u003cp\u003e\u003cspan\u003eF4\u003c\/span\u003e\u003c\/p\u003e\n\u003c\/td\u003e\n\u003ctd\u003e\n\u003cp\u003e\u003cspan\u003eTemperature correction\u003c\/span\u003e\u003c\/p\u003e\n\u003c\/td\u003e\n\u003ctd\u003e\n\u003cp\u003e\u003cspan\u003e-10.0~10.0℃\u003c\/span\u003e\u003c\/p\u003e\n\u003c\/td\u003e\n\u003ctd\u003e\n\u003cp\u003e\u003cspan\u003e0℃\u003c\/span\u003e\u003c\/p\u003e\n\u003c\/td\u003e\n\u003c\/tr\u003e\n\u003c\/tbody\u003e\n\u003c\/table\u003e\n\u003cp\u003e \u003c\/p\u003e\n\u003cdiv\u003e\n\u003cdiv\u003e\u003cspan\u003eRepair system data\u003c\/span\u003e\u003c\/div\u003e\n\u003c\/div\u003e\n\u003cdiv\u003e\n\u003cdiv\u003eAfter the thermostat is powered on, first check whether the parameter settings are correct. If an error is detected, "Er" is displayed. At this time, pressing any key will restore the default parameter settings and work normally. It is recommended to reset the parameters at this time.\u003c\/div\u003e\n\u003c\/div\u003e\n\u003cdiv\u003e\n\u003cdiv\u003e\u003cspan\u003e\u003cstrong\u003eSystem code, reason and action\u003c\/strong\u003e\u003c\/span\u003e\u003c\/div\u003e\n\u003c\/div\u003e\n\u003cdiv\u003e\n\u003cdiv\u003eSensor failure alarm: When the temperature probe circuit has a short circuit or open circuit failure, the thermostat activates the probe failure alarm mode and closes all execution states. The digital tube displays \"EE\". After the failure is removed, press any key to return to the normal working mode.\u003c\/div\u003e\n\u003c\/div\u003e\n\u003cdiv\u003e\n\u003cdiv\u003eOver-temperature limit alarm: When the temperature measurement exceeds the temperature measurement range, the thermostat activates the over-temperature limit fault alarm mode, closes all execution states, the digital tube displays \"HH\", when the temperature returns to the normal measurement range, press any key, Return to normal working mode. (18b20)\u003c\/div\u003e\n\u003c\/div\u003e\n\u003cdiv\u003e\n\u003cdiv\u003e\n\u003cspan\u003e\u003cstrong\u003e\u003c\/strong\u003e\u003c\/span\u003e\u003cbr\u003e\n\u003c\/div\u003e\n\u003cdiv\u003e\n\u003cspan\u003eSafety rules\u003c\/span\u003e\u003cbr\u003e☆ Danger:\u003c\/div\u003e\n\u003c\/div\u003e\n\u003cdiv\u003e\n\u003cdiv\u003e1. Strictly distinguish the sensor lead, power cord and output relay interface, not to be connected wrong, and the relay must not be overloaded;\u003c\/div\u003e\n\u003c\/div\u003e\n\u003cdiv\u003e\n\u003cdiv\u003e\u003cbr\u003e\u003c\/div\u003e\n\u003c\/div\u003e\n\u003cdiv\u003e\n\u003cdiv\u003e2. All wiring changes must be made with the power disconnected.\u003c\/div\u003e\n\u003c\/div\u003e\n\u003cdiv\u003e\n\u003cdiv\u003e\n\u003cbr\u003e☆ Warning:\u003c\/div\u003e\n\u003c\/div\u003e\n\u003cdiv\u003e\n\u003cdiv\u003e1. This thermostat is forbidden to be used in water or excessively humid environment. It is prohibited to use in high temperature, strong electromagnetic interference and strong corrosive environment.\u003c\/div\u003e\n\u003c\/div\u003e\n\u003cdiv\u003e\n\u003cdiv\u003e\n\u003cbr\u003e\u003cspan\u003e☆ Note:\u003c\/span\u003e\u003cbr\u003e\u003cspan\u003e1. The power supply voltage should be consistent with the voltage marked by the thermostat, and ensure the stability of the power supply voltage;\u003c\/span\u003e\u003cbr\u003e\u003cspan\u003e2. In order to avoid possible interference, it is recommended that the sensor lead be kept at an appropriate distance from the power line.\u003c\/span\u003e\n\u003c\/div\u003e\n\u003c\/div\u003e\n\u003c\/div\u003e\n\u003cdiv\u003e\n\u003cdiv\u003e\u003cspan color=\"#ff6600\"\u003ePackage Included:\u003c\/span\u003e\u003c\/div\u003e\n\u003cdiv\u003e\u003cspan\u003e\u003cspan color=\"#ff6600\"\u003e1PCS*DTC1201 Digital Thermostat AC 110V-230V WiFi Intelligent Temperature Controller\u003c\/span\u003e\u003c\/span\u003e\u003c\/div\u003e\n\u003c\/div\u003e\n\u003cdiv\u003e\u003cbr\u003e\u003c\/div\u003e\n\u003cdiv\u003e\u003cbr\u003e\u003c\/div\u003e","published_at":"2020-11-12T15:27:20+08:00","created_at":"2020-11-12T15:27:18+08:00","vendor":"DIYMORE","type":"","tags":[],"price":1999,"price_min":1999,"price_max":1999,"available":true,"price_varies":false,"compare_at_price":null,"compare_at_price_min":0,"compare_at_price_max":0,"compare_at_price_varies":false,"variants":[{"id":37513831710920,"title":"Default Title","option1":"Default Title","option2":null,"option3":null,"sku":"XA0025","requires_shipping":true,"taxable":false,"featured_image":null,"available":true,"name":"Digital Thermostat AC 110V-220V WiFi Intelligent Temperature Controller Sensor","public_title":null,"options":["Default Title"],"price":1999,"weight":0,"compare_at_price":null,"inventory_management":"shopify","barcode":"","requires_selling_plan":false,"selling_plan_allocations":[]}],"images":["\/\/www.diymore.cc\/cdn\/shop\/products\/1_01.jpg?v=1605166040","\/\/www.diymore.cc\/cdn\/shop\/products\/1_03.jpg?v=1605166041","\/\/www.diymore.cc\/cdn\/shop\/products\/1_05.jpg?v=1605166041","\/\/www.diymore.cc\/cdn\/shop\/products\/1_18.jpg?v=1605166041","\/\/www.diymore.cc\/cdn\/shop\/products\/1_11.jpg?v=1605166041"],"featured_image":"\/\/www.diymore.cc\/cdn\/shop\/products\/1_01.jpg?v=1605166040","options":["Title"],"media":[{"alt":null,"id":14910210801864,"position":1,"preview_image":{"aspect_ratio":1.0,"height":1000,"width":1000,"src":"\/\/www.diymore.cc\/cdn\/shop\/products\/1_01.jpg?v=1605166040"},"aspect_ratio":1.0,"height":1000,"media_type":"image","src":"\/\/www.diymore.cc\/cdn\/shop\/products\/1_01.jpg?v=1605166040","width":1000},{"alt":null,"id":14910210834632,"position":2,"preview_image":{"aspect_ratio":1.0,"height":1000,"width":1000,"src":"\/\/www.diymore.cc\/cdn\/shop\/products\/1_03.jpg?v=1605166041"},"aspect_ratio":1.0,"height":1000,"media_type":"image","src":"\/\/www.diymore.cc\/cdn\/shop\/products\/1_03.jpg?v=1605166041","width":1000},{"alt":null,"id":14910210900168,"position":3,"preview_image":{"aspect_ratio":1.0,"height":1000,"width":1000,"src":"\/\/www.diymore.cc\/cdn\/shop\/products\/1_05.jpg?v=1605166041"},"aspect_ratio":1.0,"height":1000,"media_type":"image","src":"\/\/www.diymore.cc\/cdn\/shop\/products\/1_05.jpg?v=1605166041","width":1000},{"alt":null,"id":14910210965704,"position":4,"preview_image":{"aspect_ratio":1.0,"height":1000,"width":1000,"src":"\/\/www.diymore.cc\/cdn\/shop\/products\/1_18.jpg?v=1605166041"},"aspect_ratio":1.0,"height":1000,"media_type":"image","src":"\/\/www.diymore.cc\/cdn\/shop\/products\/1_18.jpg?v=1605166041","width":1000},{"alt":null,"id":14910211064008,"position":5,"preview_image":{"aspect_ratio":1.0,"height":1000,"width":1000,"src":"\/\/www.diymore.cc\/cdn\/shop\/products\/1_11.jpg?v=1605166041"},"aspect_ratio":1.0,"height":1000,"media_type":"image","src":"\/\/www.diymore.cc\/cdn\/shop\/products\/1_11.jpg?v=1605166041","width":1000}],"requires_selling_plan":false,"selling_plan_groups":[],"content":"\u003cdiv\u003e\n\u003cspan\u003e\u003cstrong\u003eDTC1201 Thermostat\u003c\/strong\u003e\u003c\/span\u003e\u003cbr\u003e\u003cspan\u003eProduct name: Thermostat\u003c\/span\u003e\u003cbr\u003e\u003cspan\u003eProduct model: DTC1201\u003c\/span\u003e\u003cbr\u003e\u003cspan\u003ePower supply voltage: AC110 ~ 220V\u003c\/span\u003e\u003cbr\u003e\u003cspan\u003eTemperature range: -40 ℃ ~ + 99 ℃\u003c\/span\u003e\u003cbr\u003e\u003cspan\u003eTemperature measurement accuracy: ± 1 ℃ (-40 ℃ ~ + 70 ℃)\u003c\/span\u003e\u003cbr\u003e\u003cspan\u003eSensor line length: 100cm\u003c\/span\u003e\u003cbr\u003e\u003cspan\u003eThermostat size: 93mm * 56mm * 34mm\u003c\/span\u003e\u003cbr\u003e\u003cspan\u003eOutput capacity: Cooling (10A \/ 250VAC) Heating (10A \/ 250VAC)\u003c\/span\u003e\n\u003c\/div\u003e\n\u003cdiv\u003e\n\u003cspan\u003eWidely use: fish pet farming, greenhouse cultivation, supermarket fresh incubator, and more temperature control fields. Intelligent and precise temperature control\u003c\/span\u003e\u003cbr\u003e\u003cspan\u003e\u003cstrong\u003eHeating\u003c\/strong\u003e: Home heating, fish pet breeding, greenhouse cultivation, hatching machine and other high-precision sensors, temperature control is under control.\u003c\/span\u003e\u003cbr\u003e\u003cspan\u003e\u003cstrong\u003eRefrigeration:\u003c\/strong\u003e Refrigerators, supermarket preservation, air conditioning and other heating and cooling, control and build orders quickly.\u003c\/span\u003e\u003cbr\u003e\u003cspan\u003e\u003cstrong\u003eSmart: WiFi link can be controlled remotely through a smartphone.\u003c\/strong\u003e\u003c\/span\u003e\u003cbr\u003e\u003cspan\u003e\u003cstrong\u003eSafety: ABS flame-retardant material shell, after multiple safety tests, is more safe and reliable.\u003c\/strong\u003e\u003c\/span\u003e\n\u003c\/div\u003e\n\u003cdiv\u003e\u003cspan\u003e\u003cstrong\u003e\u003cimg height=\"624\" width=\"516\" src=\"https:\/\/pg-cdn-a2.datacaciques.com\/00\/NDAy\/20\/05\/29\/7097r7h7r532aom1\/0d1ba90328b0ffcb.jpg\" caption=\"false\"\u003e\u003cimg width=\"516\" src=\"https:\/\/pg-cdn-a2.datacaciques.com\/00\/NDAy\/20\/05\/29\/7097r7h7r532aom1\/a79f3997c93ed57d.jpg\" caption=\"false\"\u003e\u003cimg width=\"516\" src=\"https:\/\/pg-cdn-a2.datacaciques.com\/00\/NDAy\/20\/05\/29\/7097r7h7r532aom1\/c516679724c861bf.jpg\" caption=\"false\"\u003e\u003cimg width=\"516\" src=\"https:\/\/pg-cdn-a2.datacaciques.com\/00\/NDAy\/20\/05\/29\/7097r7h7r532aom1\/acc5f8475bd7a8b8.jpg\" caption=\"false\"\u003e\u003cimg width=\"516\" src=\"https:\/\/pg-cdn-a2.datacaciques.com\/00\/NDAy\/20\/05\/29\/7097r7h7r532aom1\/ed5a994fc4942802.jpg\" caption=\"false\"\u003e\u003cimg width=\"516\" src=\"https:\/\/pg-cdn-a2.datacaciques.com\/00\/NDAy\/20\/05\/29\/7097r7h7r532aom1\/bf59f5fcbe744a96.jpg\" caption=\"false\"\u003e\u003cimg width=\"516\" src=\"https:\/\/pg-cdn-a2.datacaciques.com\/00\/NDAy\/20\/05\/29\/7097r7h7r532aom1\/c26e7c86117efa66.jpg\" caption=\"false\"\u003e\u003cimg width=\"516\" src=\"https:\/\/pg-cdn-a2.datacaciques.com\/00\/NDAy\/20\/05\/29\/7097r7h7r532aom1\/c3f6a71b28b6d298.jpg\" caption=\"false\"\u003e\u003cimg width=\"516\" src=\"https:\/\/pg-cdn-a2.datacaciques.com\/00\/NDAy\/20\/05\/29\/7097r7h7r532aom1\/c8709ba87299d0aa.jpg\" caption=\"false\"\u003e\u003cimg width=\"516\" src=\"https:\/\/pg-cdn-a2.datacaciques.com\/00\/NDAy\/20\/05\/29\/7097r7h7r532aom1\/ebfb0fa13c4c8681.jpg\" caption=\"false\"\u003e\u003cimg width=\"516\" src=\"https:\/\/pg-cdn-a2.datacaciques.com\/00\/NDAy\/20\/05\/29\/7097r7h7r532aom1\/46d045f86933816c.jpg\" caption=\"false\"\u003e\u003cimg width=\"516\" src=\"https:\/\/pg-cdn-a2.datacaciques.com\/00\/NDAy\/20\/05\/29\/7097r7h7r532aom1\/62f985b4108d23fc.jpg\" caption=\"false\"\u003e\u003c\/strong\u003e\u003c\/span\u003e\u003c\/div\u003e\n\u003cdiv\u003e\u003cbr\u003e\u003c\/div\u003e\n\u003cdiv\u003e\u003cspan\u003e\u003cstrong\u003eOperating instructions\u003c\/strong\u003e\u003c\/span\u003e\u003c\/div\u003e\n\u003cdiv\u003e\n\u003cspan\u003eWhen the thermostat works normally, press and hold the power button for more than 3 seconds to turn off the thermostat. When the thermostat is off, press and hold the power button for more than 3 seconds to turn on the thermostat.\u003c\/span\u003e\u003cbr\u003e\u003cspan\u003eWhen the thermostat is working normally, the digital tube displays the current temperature measurement value, and performs automatic recognition and conversion of the cooling and heating working mode.\u003c\/span\u003e\n\u003c\/div\u003e\n\u003cdiv\u003e\n\u003cspan\u003eWhen the measured temperature ≥ temperature set value + temperature difference set value, enter the cooling state, the Cool indicator lights, the refrigeration relay normally open contact is closed; The Cool indicator flashes, indicating that the refrigeration equipment is in the state of delay protection of the press; ≤Temperature setting value, the Cool indicator is off, and the normally open contact of the cooling relay is disconnected.\u003c\/span\u003e\u003cbr\u003e\u003cspan\u003eWhen the measured temperature ≤ temperature set value-temperature difference set value enters the heating state, the Heat indicator lights, the heating relay normally open contact is closed; when the measured temperature ≥ temperature set value, the Heat indicator turns off, the heating relay normally open contact disconnect.\u003c\/span\u003e\n\u003c\/div\u003e\n\u003cdiv\u003e\u003cspan\u003e\u003cstrong\u003eIndicator Status Description\u003c\/strong\u003e\u003c\/span\u003e\u003c\/div\u003e\n\u003cdiv\u003e\n\u003ctable\u003e\n\u003ctbody\u003e\n\u003ctr\u003e\n\u003ctd\u003e\n\u003cp\u003e\u003cspan\u003e\u003cstrong\u003eIndicator \u003c\/strong\u003e\u003c\/span\u003e\u003c\/p\u003e\n\u003c\/td\u003e\n\u003ctd\u003e\n\u003cp\u003e\u003cspan\u003e\u003cstrong\u003eFunction\u003c\/strong\u003e\u003c\/span\u003e\u003c\/p\u003e\n\u003c\/td\u003e\n\u003ctd\u003e\n\u003cp\u003e\u003cspan\u003e\u003cstrong\u003eRemarks\u003c\/strong\u003e\u003c\/span\u003e\u003c\/p\u003e\n\u003c\/td\u003e\n\u003c\/tr\u003e\n\u003ctr\u003e\n\u003ctd\u003e\n\u003cp\u003e\u003cspan\u003e\u003cstrong\u003eCool indicator\u003c\/strong\u003e\u003c\/span\u003e\u003c\/p\u003e\n\u003c\/td\u003e\n\u003ctd\u003e\n\u003cp\u003e\u003cspan\u003e\u003cstrong\u003eOn: Cooling operation;\u003c\/strong\u003e\u003c\/span\u003e\u003c\/p\u003e\n\u003cp\u003e\u003cspan\u003e\u003cstrong\u003eOff: Cooling Off; Flashing: Press delay\u003c\/strong\u003e\u003c\/span\u003e\u003c\/p\u003e\n\u003c\/td\u003e\n\u003ctd rowspan=\"2\"\u003e\n\u003cp\u003e\u003cspan\u003e\u003cstrong\u003eCool\u0026amp;Heat: The two indicators cannot be on at the same time\u003c\/strong\u003e\u003c\/span\u003e\u003c\/p\u003e\n\u003c\/td\u003e\n\u003c\/tr\u003e\n\u003ctr\u003e\n\u003ctd\u003e\n\u003cp\u003e\u003cspan\u003e\u003cstrong\u003eHeat indicator\u003c\/strong\u003e\u003c\/span\u003e\u003c\/p\u003e\n\u003c\/td\u003e\n\u003ctd\u003e\n\u003cp\u003e\u003cspan\u003e\u003cstrong\u003eOn: Heating work; \u003c\/strong\u003e\u003c\/span\u003e\u003cbr\u003e\u003cspan\u003e\u003cstrong\u003eOff: Heating off\u003c\/strong\u003e\u003c\/span\u003e\u003c\/p\u003e\n\u003c\/td\u003e\n\u003c\/tr\u003e\n\u003ctr\u003e\n\u003ctd\u003e\n\u003cp\u003e\u003cspan\u003e\u003cstrong\u003eSet indicator\u003c\/strong\u003e\u003c\/span\u003e\u003c\/p\u003e\n\u003c\/td\u003e\n\u003ctd\u003e\n\u003cp\u003e\u003cspan\u003e\u003cstrong\u003eOn: Parameter setting status\u003c\/strong\u003e\u003c\/span\u003e\u003c\/p\u003e\n\u003c\/td\u003e\n\u003ctd\u003e\n\u003cp\u003e\u003cspan\u003e\u003cstrong\u003e \u003c\/strong\u003e\u003c\/span\u003e\u003c\/p\u003e\n\u003c\/td\u003e\n\u003c\/tr\u003e\n\u003ctr\u003e\n\u003ctd\u003e\n\u003cp\u003e\u003cspan\u003e\u003cstrong\u003eData indicator\u003c\/strong\u003e\u003c\/span\u003e\u003c\/p\u003e\n\u003cp\u003e\u003cspan\u003e\u003cstrong\u003e(Blue light\/Yellow light)\u003c\/strong\u003e\u003c\/span\u003e\u003c\/p\u003e\n\u003c\/td\u003e\n\u003ctd\u003e\n\u003cp\u003e\u003cspan\u003e\u003cstrong\u003eData transmission indicator\u003c\/strong\u003e\u003c\/span\u003e\u003c\/p\u003e\n\u003c\/td\u003e\n\u003ctd\u003e\n\u003cp\u003e\u003cspan\u003e\u003cstrong\u003eYellow light: distribution network indicator\u003c\/strong\u003e\u003c\/span\u003e\u003c\/p\u003e\n\u003c\/td\u003e\n\u003c\/tr\u003e\n\u003ctr\u003e\n\u003ctd\u003e\n\u003cp\u003e\u003cspan\u003e\u003cstrong\u003eNetindicator\u003c\/strong\u003e\u003c\/span\u003e\u003c\/p\u003e\n\u003c\/td\u003e\n\u003ctd\u003e\n\u003cp\u003e\u003cspan\u003e\u003cstrong\u003eOn: online \u003c\/strong\u003e\u003c\/span\u003e\u003c\/p\u003e\n\u003cp\u003e\u003cspan\u003e\u003cstrong\u003eBlinking: offline\u003c\/strong\u003e\u003c\/span\u003e\u003c\/p\u003e\n\u003c\/td\u003e\n\u003ctd\u003e\n\u003cp\u003e\u003cspan\u003e\u003cstrong\u003eIndicate whether APP and device are connected successfully\u003c\/strong\u003e\u003c\/span\u003e\u003c\/p\u003e\n\u003c\/td\u003e\n\u003c\/tr\u003e\n\u003c\/tbody\u003e\n\u003c\/table\u003e\n\u003c\/div\u003e\n\u003cdiv\u003e\u003cspan\u003e\u003cstrong\u003eMenu function description\u003c\/strong\u003e\u003c\/span\u003e\u003c\/div\u003e\n\u003cdiv\u003e\n\u003ctable height=\"283\"\u003e\n\u003ctbody\u003e\n\u003ctr\u003e\n\u003ctd\u003e\n\u003cp\u003e\u003cspan face=\"宋体\"\u003eMenu Logo\u003c\/span\u003e\u003c\/p\u003e\n\u003c\/td\u003e\n\u003ctd\u003e\n\u003cp\u003e\u003cspan\u003eMenu Function\u003c\/span\u003e\u003c\/p\u003e\n\u003c\/td\u003e\n\u003ctd\u003e\n\u003cp\u003e\u003cspan\u003eSetting Area\u003c\/span\u003e\u003c\/p\u003e\n\u003c\/td\u003e\n\u003ctd\u003e\n\u003cp\u003e\u003cspan\u003eFactory Setting\u003c\/span\u003e\u003c\/p\u003e\n\u003c\/td\u003e\n\u003c\/tr\u003e\n\u003ctr\u003e\n\u003ctd\u003e\n\u003cp\u003e\u003cspan\u003eF1\u003c\/span\u003e\u003c\/p\u003e\n\u003c\/td\u003e\n\u003ctd\u003e\n\u003cp\u003e\u003cspan\u003e\u003cstrong\u003e Temperature Setting \u003c\/strong\u003e\u003c\/span\u003e\u003c\/p\u003e\n\u003c\/td\u003e\n\u003ctd\u003e\n\u003cp\u003e\u003cspan\u003e-40.0~99.9℃\u003c\/span\u003e\u003c\/p\u003e\n\u003c\/td\u003e\n\u003ctd\u003e\n\u003cp\u003e\u003cspan\u003e10.0℃\u003c\/span\u003e\u003c\/p\u003e\n\u003c\/td\u003e\n\u003c\/tr\u003e\n\u003ctr\u003e\n\u003ctd\u003e\n\u003cp\u003e\u003cspan\u003eF2\u003c\/span\u003e\u003c\/p\u003e\n\u003c\/td\u003e\n\u003ctd\u003e\n\u003cp\u003e\u003cspan\u003eTemperature difference setting\u003c\/span\u003e\u003c\/p\u003e\n\u003c\/td\u003e\n\u003ctd\u003e\n\u003cp\u003e\u003cspan\u003e0.3~10.0℃\u003c\/span\u003e\u003c\/p\u003e\n\u003c\/td\u003e\n\u003ctd\u003e\n\u003cp\u003e\u003cspan\u003e1℃\u003c\/span\u003e\u003c\/p\u003e\n\u003c\/td\u003e\n\u003c\/tr\u003e\n\u003ctr\u003e\n\u003ctd\u003e\n\u003cp\u003e\u003cspan\u003eF3\u003c\/span\u003e\u003c\/p\u003e\n\u003c\/td\u003e\n\u003ctd\u003e\n\u003cp\u003e\u003cspan\u003e\u003cstrong\u003ePress Delay\u003c\/strong\u003e\u003c\/span\u003e\u003c\/p\u003e\n\u003c\/td\u003e\n\u003ctd\u003e\n\u003cp\u003e\u003cspan\u003e1~10\u003cstrong\u003eminutes\u003c\/strong\u003e\u003c\/span\u003e\u003c\/p\u003e\n\u003c\/td\u003e\n\u003ctd\u003e\n\u003cp\u003e\u003cspan\u003e3 minutes\u003c\/span\u003e\u003c\/p\u003e\n\u003c\/td\u003e\n\u003c\/tr\u003e\n\u003ctr\u003e\n\u003ctd\u003e\n\u003cp\u003e\u003cspan\u003eF4\u003c\/span\u003e\u003c\/p\u003e\n\u003c\/td\u003e\n\u003ctd\u003e\n\u003cp\u003e\u003cspan\u003eTemperature correction\u003c\/span\u003e\u003c\/p\u003e\n\u003c\/td\u003e\n\u003ctd\u003e\n\u003cp\u003e\u003cspan\u003e-10.0~10.0℃\u003c\/span\u003e\u003c\/p\u003e\n\u003c\/td\u003e\n\u003ctd\u003e\n\u003cp\u003e\u003cspan\u003e0℃\u003c\/span\u003e\u003c\/p\u003e\n\u003c\/td\u003e\n\u003c\/tr\u003e\n\u003c\/tbody\u003e\n\u003c\/table\u003e\n\u003cp\u003e \u003c\/p\u003e\n\u003cdiv\u003e\n\u003cdiv\u003e\u003cspan\u003eRepair system data\u003c\/span\u003e\u003c\/div\u003e\n\u003c\/div\u003e\n\u003cdiv\u003e\n\u003cdiv\u003eAfter the thermostat is powered on, first check whether the parameter settings are correct. If an error is detected, "Er" is displayed. At this time, pressing any key will restore the default parameter settings and work normally. It is recommended to reset the parameters at this time.\u003c\/div\u003e\n\u003c\/div\u003e\n\u003cdiv\u003e\n\u003cdiv\u003e\u003cspan\u003e\u003cstrong\u003eSystem code, reason and action\u003c\/strong\u003e\u003c\/span\u003e\u003c\/div\u003e\n\u003c\/div\u003e\n\u003cdiv\u003e\n\u003cdiv\u003eSensor failure alarm: When the temperature probe circuit has a short circuit or open circuit failure, the thermostat activates the probe failure alarm mode and closes all execution states. The digital tube displays \"EE\". After the failure is removed, press any key to return to the normal working mode.\u003c\/div\u003e\n\u003c\/div\u003e\n\u003cdiv\u003e\n\u003cdiv\u003eOver-temperature limit alarm: When the temperature measurement exceeds the temperature measurement range, the thermostat activates the over-temperature limit fault alarm mode, closes all execution states, the digital tube displays \"HH\", when the temperature returns to the normal measurement range, press any key, Return to normal working mode. (18b20)\u003c\/div\u003e\n\u003c\/div\u003e\n\u003cdiv\u003e\n\u003cdiv\u003e\n\u003cspan\u003e\u003cstrong\u003e\u003c\/strong\u003e\u003c\/span\u003e\u003cbr\u003e\n\u003c\/div\u003e\n\u003cdiv\u003e\n\u003cspan\u003eSafety rules\u003c\/span\u003e\u003cbr\u003e☆ Danger:\u003c\/div\u003e\n\u003c\/div\u003e\n\u003cdiv\u003e\n\u003cdiv\u003e1. Strictly distinguish the sensor lead, power cord and output relay interface, not to be connected wrong, and the relay must not be overloaded;\u003c\/div\u003e\n\u003c\/div\u003e\n\u003cdiv\u003e\n\u003cdiv\u003e\u003cbr\u003e\u003c\/div\u003e\n\u003c\/div\u003e\n\u003cdiv\u003e\n\u003cdiv\u003e2. All wiring changes must be made with the power disconnected.\u003c\/div\u003e\n\u003c\/div\u003e\n\u003cdiv\u003e\n\u003cdiv\u003e\n\u003cbr\u003e☆ Warning:\u003c\/div\u003e\n\u003c\/div\u003e\n\u003cdiv\u003e\n\u003cdiv\u003e1. This thermostat is forbidden to be used in water or excessively humid environment. It is prohibited to use in high temperature, strong electromagnetic interference and strong corrosive environment.\u003c\/div\u003e\n\u003c\/div\u003e\n\u003cdiv\u003e\n\u003cdiv\u003e\n\u003cbr\u003e\u003cspan\u003e☆ Note:\u003c\/span\u003e\u003cbr\u003e\u003cspan\u003e1. The power supply voltage should be consistent with the voltage marked by the thermostat, and ensure the stability of the power supply voltage;\u003c\/span\u003e\u003cbr\u003e\u003cspan\u003e2. In order to avoid possible interference, it is recommended that the sensor lead be kept at an appropriate distance from the power line.\u003c\/span\u003e\n\u003c\/div\u003e\n\u003c\/div\u003e\n\u003c\/div\u003e\n\u003cdiv\u003e\n\u003cdiv\u003e\u003cspan color=\"#ff6600\"\u003ePackage Included:\u003c\/span\u003e\u003c\/div\u003e\n\u003cdiv\u003e\u003cspan\u003e\u003cspan color=\"#ff6600\"\u003e1PCS*DTC1201 Digital Thermostat AC 110V-230V WiFi Intelligent Temperature Controller\u003c\/span\u003e\u003c\/span\u003e\u003c\/div\u003e\n\u003c\/div\u003e\n\u003cdiv\u003e\u003cbr\u003e\u003c\/div\u003e\n\u003cdiv\u003e\u003cbr\u003e\u003c\/div\u003e"}

Translation missing: en.products.product.regular_price

$7.99

{"id":6079878365384,"title":"Digital Thermostat AC 110V-220V WiFi Intelligent Temperature Controller Sensor","handle":"digital-thermostat-ac-110v-220v-wifi-intelligent-temperature-controller-sensor","description":"\u003cdiv\u003e\n\u003cspan\u003e\u003cstrong\u003eDTC1201 Thermostat\u003c\/strong\u003e\u003c\/span\u003e\u003cbr\u003e\u003cspan\u003eProduct name: Thermostat\u003c\/span\u003e\u003cbr\u003e\u003cspan\u003eProduct model: DTC1201\u003c\/span\u003e\u003cbr\u003e\u003cspan\u003ePower supply voltage: AC110 ~ 220V\u003c\/span\u003e\u003cbr\u003e\u003cspan\u003eTemperature range: -40 ℃ ~ + 99 ℃\u003c\/span\u003e\u003cbr\u003e\u003cspan\u003eTemperature measurement accuracy: ± 1 ℃ (-40 ℃ ~ + 70 ℃)\u003c\/span\u003e\u003cbr\u003e\u003cspan\u003eSensor line length: 100cm\u003c\/span\u003e\u003cbr\u003e\u003cspan\u003eThermostat size: 93mm * 56mm * 34mm\u003c\/span\u003e\u003cbr\u003e\u003cspan\u003eOutput capacity: Cooling (10A \/ 250VAC) Heating (10A \/ 250VAC)\u003c\/span\u003e\n\u003c\/div\u003e\n\u003cdiv\u003e\n\u003cspan\u003eWidely use: fish pet farming, greenhouse cultivation, supermarket fresh incubator, and more temperature control fields. Intelligent and precise temperature control\u003c\/span\u003e\u003cbr\u003e\u003cspan\u003e\u003cstrong\u003eHeating\u003c\/strong\u003e: Home heating, fish pet breeding, greenhouse cultivation, hatching machine and other high-precision sensors, temperature control is under control.\u003c\/span\u003e\u003cbr\u003e\u003cspan\u003e\u003cstrong\u003eRefrigeration:\u003c\/strong\u003e Refrigerators, supermarket preservation, air conditioning and other heating and cooling, control and build orders quickly.\u003c\/span\u003e\u003cbr\u003e\u003cspan\u003e\u003cstrong\u003eSmart: WiFi link can be controlled remotely through a smartphone.\u003c\/strong\u003e\u003c\/span\u003e\u003cbr\u003e\u003cspan\u003e\u003cstrong\u003eSafety: ABS flame-retardant material shell, after multiple safety tests, is more safe and reliable.\u003c\/strong\u003e\u003c\/span\u003e\n\u003c\/div\u003e\n\u003cdiv\u003e\u003cspan\u003e\u003cstrong\u003e\u003cimg height=\"624\" width=\"516\" src=\"https:\/\/pg-cdn-a2.datacaciques.com\/00\/NDAy\/20\/05\/29\/7097r7h7r532aom1\/0d1ba90328b0ffcb.jpg\" caption=\"false\"\u003e\u003cimg width=\"516\" src=\"https:\/\/pg-cdn-a2.datacaciques.com\/00\/NDAy\/20\/05\/29\/7097r7h7r532aom1\/a79f3997c93ed57d.jpg\" caption=\"false\"\u003e\u003cimg width=\"516\" src=\"https:\/\/pg-cdn-a2.datacaciques.com\/00\/NDAy\/20\/05\/29\/7097r7h7r532aom1\/c516679724c861bf.jpg\" caption=\"false\"\u003e\u003cimg width=\"516\" src=\"https:\/\/pg-cdn-a2.datacaciques.com\/00\/NDAy\/20\/05\/29\/7097r7h7r532aom1\/acc5f8475bd7a8b8.jpg\" caption=\"false\"\u003e\u003cimg width=\"516\" src=\"https:\/\/pg-cdn-a2.datacaciques.com\/00\/NDAy\/20\/05\/29\/7097r7h7r532aom1\/ed5a994fc4942802.jpg\" caption=\"false\"\u003e\u003cimg width=\"516\" src=\"https:\/\/pg-cdn-a2.datacaciques.com\/00\/NDAy\/20\/05\/29\/7097r7h7r532aom1\/bf59f5fcbe744a96.jpg\" caption=\"false\"\u003e\u003cimg width=\"516\" src=\"https:\/\/pg-cdn-a2.datacaciques.com\/00\/NDAy\/20\/05\/29\/7097r7h7r532aom1\/c26e7c86117efa66.jpg\" caption=\"false\"\u003e\u003cimg width=\"516\" src=\"https:\/\/pg-cdn-a2.datacaciques.com\/00\/NDAy\/20\/05\/29\/7097r7h7r532aom1\/c3f6a71b28b6d298.jpg\" caption=\"false\"\u003e\u003cimg width=\"516\" src=\"https:\/\/pg-cdn-a2.datacaciques.com\/00\/NDAy\/20\/05\/29\/7097r7h7r532aom1\/c8709ba87299d0aa.jpg\" caption=\"false\"\u003e\u003cimg width=\"516\" src=\"https:\/\/pg-cdn-a2.datacaciques.com\/00\/NDAy\/20\/05\/29\/7097r7h7r532aom1\/ebfb0fa13c4c8681.jpg\" caption=\"false\"\u003e\u003cimg width=\"516\" src=\"https:\/\/pg-cdn-a2.datacaciques.com\/00\/NDAy\/20\/05\/29\/7097r7h7r532aom1\/46d045f86933816c.jpg\" caption=\"false\"\u003e\u003cimg width=\"516\" src=\"https:\/\/pg-cdn-a2.datacaciques.com\/00\/NDAy\/20\/05\/29\/7097r7h7r532aom1\/62f985b4108d23fc.jpg\" caption=\"false\"\u003e\u003c\/strong\u003e\u003c\/span\u003e\u003c\/div\u003e\n\u003cdiv\u003e\u003cbr\u003e\u003c\/div\u003e\n\u003cdiv\u003e\u003cspan\u003e\u003cstrong\u003eOperating instructions\u003c\/strong\u003e\u003c\/span\u003e\u003c\/div\u003e\n\u003cdiv\u003e\n\u003cspan\u003eWhen the thermostat works normally, press and hold the power button for more than 3 seconds to turn off the thermostat. When the thermostat is off, press and hold the power button for more than 3 seconds to turn on the thermostat.\u003c\/span\u003e\u003cbr\u003e\u003cspan\u003eWhen the thermostat is working normally, the digital tube displays the current temperature measurement value, and performs automatic recognition and conversion of the cooling and heating working mode.\u003c\/span\u003e\n\u003c\/div\u003e\n\u003cdiv\u003e\n\u003cspan\u003eWhen the measured temperature ≥ temperature set value + temperature difference set value, enter the cooling state, the Cool indicator lights, the refrigeration relay normally open contact is closed; The Cool indicator flashes, indicating that the refrigeration equipment is in the state of delay protection of the press; ≤Temperature setting value, the Cool indicator is off, and the normally open contact of the cooling relay is disconnected.\u003c\/span\u003e\u003cbr\u003e\u003cspan\u003eWhen the measured temperature ≤ temperature set value-temperature difference set value enters the heating state, the Heat indicator lights, the heating relay normally open contact is closed; when the measured temperature ≥ temperature set value, the Heat indicator turns off, the heating relay normally open contact disconnect.\u003c\/span\u003e\n\u003c\/div\u003e\n\u003cdiv\u003e\u003cspan\u003e\u003cstrong\u003eIndicator Status Description\u003c\/strong\u003e\u003c\/span\u003e\u003c\/div\u003e\n\u003cdiv\u003e\n\u003ctable\u003e\n\u003ctbody\u003e\n\u003ctr\u003e\n\u003ctd\u003e\n\u003cp\u003e\u003cspan\u003e\u003cstrong\u003eIndicator \u003c\/strong\u003e\u003c\/span\u003e\u003c\/p\u003e\n\u003c\/td\u003e\n\u003ctd\u003e\n\u003cp\u003e\u003cspan\u003e\u003cstrong\u003eFunction\u003c\/strong\u003e\u003c\/span\u003e\u003c\/p\u003e\n\u003c\/td\u003e\n\u003ctd\u003e\n\u003cp\u003e\u003cspan\u003e\u003cstrong\u003eRemarks\u003c\/strong\u003e\u003c\/span\u003e\u003c\/p\u003e\n\u003c\/td\u003e\n\u003c\/tr\u003e\n\u003ctr\u003e\n\u003ctd\u003e\n\u003cp\u003e\u003cspan\u003e\u003cstrong\u003eCool indicator\u003c\/strong\u003e\u003c\/span\u003e\u003c\/p\u003e\n\u003c\/td\u003e\n\u003ctd\u003e\n\u003cp\u003e\u003cspan\u003e\u003cstrong\u003eOn: Cooling operation;\u003c\/strong\u003e\u003c\/span\u003e\u003c\/p\u003e\n\u003cp\u003e\u003cspan\u003e\u003cstrong\u003eOff: Cooling Off; Flashing: Press delay\u003c\/strong\u003e\u003c\/span\u003e\u003c\/p\u003e\n\u003c\/td\u003e\n\u003ctd rowspan=\"2\"\u003e\n\u003cp\u003e\u003cspan\u003e\u003cstrong\u003eCool\u0026amp;Heat: The two indicators cannot be on at the same time\u003c\/strong\u003e\u003c\/span\u003e\u003c\/p\u003e\n\u003c\/td\u003e\n\u003c\/tr\u003e\n\u003ctr\u003e\n\u003ctd\u003e\n\u003cp\u003e\u003cspan\u003e\u003cstrong\u003eHeat indicator\u003c\/strong\u003e\u003c\/span\u003e\u003c\/p\u003e\n\u003c\/td\u003e\n\u003ctd\u003e\n\u003cp\u003e\u003cspan\u003e\u003cstrong\u003eOn: Heating work; \u003c\/strong\u003e\u003c\/span\u003e\u003cbr\u003e\u003cspan\u003e\u003cstrong\u003eOff: Heating off\u003c\/strong\u003e\u003c\/span\u003e\u003c\/p\u003e\n\u003c\/td\u003e\n\u003c\/tr\u003e\n\u003ctr\u003e\n\u003ctd\u003e\n\u003cp\u003e\u003cspan\u003e\u003cstrong\u003eSet indicator\u003c\/strong\u003e\u003c\/span\u003e\u003c\/p\u003e\n\u003c\/td\u003e\n\u003ctd\u003e\n\u003cp\u003e\u003cspan\u003e\u003cstrong\u003eOn: Parameter setting status\u003c\/strong\u003e\u003c\/span\u003e\u003c\/p\u003e\n\u003c\/td\u003e\n\u003ctd\u003e\n\u003cp\u003e\u003cspan\u003e\u003cstrong\u003e \u003c\/strong\u003e\u003c\/span\u003e\u003c\/p\u003e\n\u003c\/td\u003e\n\u003c\/tr\u003e\n\u003ctr\u003e\n\u003ctd\u003e\n\u003cp\u003e\u003cspan\u003e\u003cstrong\u003eData indicator\u003c\/strong\u003e\u003c\/span\u003e\u003c\/p\u003e\n\u003cp\u003e\u003cspan\u003e\u003cstrong\u003e(Blue light\/Yellow light)\u003c\/strong\u003e\u003c\/span\u003e\u003c\/p\u003e\n\u003c\/td\u003e\n\u003ctd\u003e\n\u003cp\u003e\u003cspan\u003e\u003cstrong\u003eData transmission indicator\u003c\/strong\u003e\u003c\/span\u003e\u003c\/p\u003e\n\u003c\/td\u003e\n\u003ctd\u003e\n\u003cp\u003e\u003cspan\u003e\u003cstrong\u003eYellow light: distribution network indicator\u003c\/strong\u003e\u003c\/span\u003e\u003c\/p\u003e\n\u003c\/td\u003e\n\u003c\/tr\u003e\n\u003ctr\u003e\n\u003ctd\u003e\n\u003cp\u003e\u003cspan\u003e\u003cstrong\u003eNetindicator\u003c\/strong\u003e\u003c\/span\u003e\u003c\/p\u003e\n\u003c\/td\u003e\n\u003ctd\u003e\n\u003cp\u003e\u003cspan\u003e\u003cstrong\u003eOn: online \u003c\/strong\u003e\u003c\/span\u003e\u003c\/p\u003e\n\u003cp\u003e\u003cspan\u003e\u003cstrong\u003eBlinking: offline\u003c\/strong\u003e\u003c\/span\u003e\u003c\/p\u003e\n\u003c\/td\u003e\n\u003ctd\u003e\n\u003cp\u003e\u003cspan\u003e\u003cstrong\u003eIndicate whether APP and device are connected successfully\u003c\/strong\u003e\u003c\/span\u003e\u003c\/p\u003e\n\u003c\/td\u003e\n\u003c\/tr\u003e\n\u003c\/tbody\u003e\n\u003c\/table\u003e\n\u003c\/div\u003e\n\u003cdiv\u003e\u003cspan\u003e\u003cstrong\u003eMenu function description\u003c\/strong\u003e\u003c\/span\u003e\u003c\/div\u003e\n\u003cdiv\u003e\n\u003ctable height=\"283\"\u003e\n\u003ctbody\u003e\n\u003ctr\u003e\n\u003ctd\u003e\n\u003cp\u003e\u003cspan face=\"宋体\"\u003eMenu Logo\u003c\/span\u003e\u003c\/p\u003e\n\u003c\/td\u003e\n\u003ctd\u003e\n\u003cp\u003e\u003cspan\u003eMenu Function\u003c\/span\u003e\u003c\/p\u003e\n\u003c\/td\u003e\n\u003ctd\u003e\n\u003cp\u003e\u003cspan\u003eSetting Area\u003c\/span\u003e\u003c\/p\u003e\n\u003c\/td\u003e\n\u003ctd\u003e\n\u003cp\u003e\u003cspan\u003eFactory Setting\u003c\/span\u003e\u003c\/p\u003e\n\u003c\/td\u003e\n\u003c\/tr\u003e\n\u003ctr\u003e\n\u003ctd\u003e\n\u003cp\u003e\u003cspan\u003eF1\u003c\/span\u003e\u003c\/p\u003e\n\u003c\/td\u003e\n\u003ctd\u003e\n\u003cp\u003e\u003cspan\u003e\u003cstrong\u003e Temperature Setting \u003c\/strong\u003e\u003c\/span\u003e\u003c\/p\u003e\n\u003c\/td\u003e\n\u003ctd\u003e\n\u003cp\u003e\u003cspan\u003e-40.0~99.9℃\u003c\/span\u003e\u003c\/p\u003e\n\u003c\/td\u003e\n\u003ctd\u003e\n\u003cp\u003e\u003cspan\u003e10.0℃\u003c\/span\u003e\u003c\/p\u003e\n\u003c\/td\u003e\n\u003c\/tr\u003e\n\u003ctr\u003e\n\u003ctd\u003e\n\u003cp\u003e\u003cspan\u003eF2\u003c\/span\u003e\u003c\/p\u003e\n\u003c\/td\u003e\n\u003ctd\u003e\n\u003cp\u003e\u003cspan\u003eTemperature difference setting\u003c\/span\u003e\u003c\/p\u003e\n\u003c\/td\u003e\n\u003ctd\u003e\n\u003cp\u003e\u003cspan\u003e0.3~10.0℃\u003c\/span\u003e\u003c\/p\u003e\n\u003c\/td\u003e\n\u003ctd\u003e\n\u003cp\u003e\u003cspan\u003e1℃\u003c\/span\u003e\u003c\/p\u003e\n\u003c\/td\u003e\n\u003c\/tr\u003e\n\u003ctr\u003e\n\u003ctd\u003e\n\u003cp\u003e\u003cspan\u003eF3\u003c\/span\u003e\u003c\/p\u003e\n\u003c\/td\u003e\n\u003ctd\u003e\n\u003cp\u003e\u003cspan\u003e\u003cstrong\u003ePress Delay\u003c\/strong\u003e\u003c\/span\u003e\u003c\/p\u003e\n\u003c\/td\u003e\n\u003ctd\u003e\n\u003cp\u003e\u003cspan\u003e1~10\u003cstrong\u003eminutes\u003c\/strong\u003e\u003c\/span\u003e\u003c\/p\u003e\n\u003c\/td\u003e\n\u003ctd\u003e\n\u003cp\u003e\u003cspan\u003e3 minutes\u003c\/span\u003e\u003c\/p\u003e\n\u003c\/td\u003e\n\u003c\/tr\u003e\n\u003ctr\u003e\n\u003ctd\u003e\n\u003cp\u003e\u003cspan\u003eF4\u003c\/span\u003e\u003c\/p\u003e\n\u003c\/td\u003e\n\u003ctd\u003e\n\u003cp\u003e\u003cspan\u003eTemperature correction\u003c\/span\u003e\u003c\/p\u003e\n\u003c\/td\u003e\n\u003ctd\u003e\n\u003cp\u003e\u003cspan\u003e-10.0~10.0℃\u003c\/span\u003e\u003c\/p\u003e\n\u003c\/td\u003e\n\u003ctd\u003e\n\u003cp\u003e\u003cspan\u003e0℃\u003c\/span\u003e\u003c\/p\u003e\n\u003c\/td\u003e\n\u003c\/tr\u003e\n\u003c\/tbody\u003e\n\u003c\/table\u003e\n\u003cp\u003e \u003c\/p\u003e\n\u003cdiv\u003e\n\u003cdiv\u003e\u003cspan\u003eRepair system data\u003c\/span\u003e\u003c\/div\u003e\n\u003c\/div\u003e\n\u003cdiv\u003e\n\u003cdiv\u003eAfter the thermostat is powered on, first check whether the parameter settings are correct. If an error is detected, "Er" is displayed. At this time, pressing any key will restore the default parameter settings and work normally. It is recommended to reset the parameters at this time.\u003c\/div\u003e\n\u003c\/div\u003e\n\u003cdiv\u003e\n\u003cdiv\u003e\u003cspan\u003e\u003cstrong\u003eSystem code, reason and action\u003c\/strong\u003e\u003c\/span\u003e\u003c\/div\u003e\n\u003c\/div\u003e\n\u003cdiv\u003e\n\u003cdiv\u003eSensor failure alarm: When the temperature probe circuit has a short circuit or open circuit failure, the thermostat activates the probe failure alarm mode and closes all execution states. The digital tube displays \"EE\". After the failure is removed, press any key to return to the normal working mode.\u003c\/div\u003e\n\u003c\/div\u003e\n\u003cdiv\u003e\n\u003cdiv\u003eOver-temperature limit alarm: When the temperature measurement exceeds the temperature measurement range, the thermostat activates the over-temperature limit fault alarm mode, closes all execution states, the digital tube displays \"HH\", when the temperature returns to the normal measurement range, press any key, Return to normal working mode. (18b20)\u003c\/div\u003e\n\u003c\/div\u003e\n\u003cdiv\u003e\n\u003cdiv\u003e\n\u003cspan\u003e\u003cstrong\u003e\u003c\/strong\u003e\u003c\/span\u003e\u003cbr\u003e\n\u003c\/div\u003e\n\u003cdiv\u003e\n\u003cspan\u003eSafety rules\u003c\/span\u003e\u003cbr\u003e☆ Danger:\u003c\/div\u003e\n\u003c\/div\u003e\n\u003cdiv\u003e\n\u003cdiv\u003e1. Strictly distinguish the sensor lead, power cord and output relay interface, not to be connected wrong, and the relay must not be overloaded;\u003c\/div\u003e\n\u003c\/div\u003e\n\u003cdiv\u003e\n\u003cdiv\u003e\u003cbr\u003e\u003c\/div\u003e\n\u003c\/div\u003e\n\u003cdiv\u003e\n\u003cdiv\u003e2. All wiring changes must be made with the power disconnected.\u003c\/div\u003e\n\u003c\/div\u003e\n\u003cdiv\u003e\n\u003cdiv\u003e\n\u003cbr\u003e☆ Warning:\u003c\/div\u003e\n\u003c\/div\u003e\n\u003cdiv\u003e\n\u003cdiv\u003e1. This thermostat is forbidden to be used in water or excessively humid environment. It is prohibited to use in high temperature, strong electromagnetic interference and strong corrosive environment.\u003c\/div\u003e\n\u003c\/div\u003e\n\u003cdiv\u003e\n\u003cdiv\u003e\n\u003cbr\u003e\u003cspan\u003e☆ Note:\u003c\/span\u003e\u003cbr\u003e\u003cspan\u003e1. The power supply voltage should be consistent with the voltage marked by the thermostat, and ensure the stability of the power supply voltage;\u003c\/span\u003e\u003cbr\u003e\u003cspan\u003e2. In order to avoid possible interference, it is recommended that the sensor lead be kept at an appropriate distance from the power line.\u003c\/span\u003e\n\u003c\/div\u003e\n\u003c\/div\u003e\n\u003c\/div\u003e\n\u003cdiv\u003e\n\u003cdiv\u003e\u003cspan color=\"#ff6600\"\u003ePackage Included:\u003c\/span\u003e\u003c\/div\u003e\n\u003cdiv\u003e\u003cspan\u003e\u003cspan color=\"#ff6600\"\u003e1PCS*DTC1201 Digital Thermostat AC 110V-230V WiFi Intelligent Temperature Controller\u003c\/span\u003e\u003c\/span\u003e\u003c\/div\u003e\n\u003c\/div\u003e\n\u003cdiv\u003e\u003cbr\u003e\u003c\/div\u003e\n\u003cdiv\u003e\u003cbr\u003e\u003c\/div\u003e","published_at":"2020-11-12T15:27:20+08:00","created_at":"2020-11-12T15:27:18+08:00","vendor":"DIYMORE","type":"","tags":[],"price":1999,"price_min":1999,"price_max":1999,"available":true,"price_varies":false,"compare_at_price":null,"compare_at_price_min":0,"compare_at_price_max":0,"compare_at_price_varies":false,"variants":[{"id":37513831710920,"title":"Default Title","option1":"Default Title","option2":null,"option3":null,"sku":"XA0025","requires_shipping":true,"taxable":false,"featured_image":null,"available":true,"name":"Digital Thermostat AC 110V-220V WiFi Intelligent Temperature Controller Sensor","public_title":null,"options":["Default Title"],"price":1999,"weight":0,"compare_at_price":null,"inventory_management":"shopify","barcode":"","requires_selling_plan":false,"selling_plan_allocations":[]}],"images":["\/\/www.diymore.cc\/cdn\/shop\/products\/1_01.jpg?v=1605166040","\/\/www.diymore.cc\/cdn\/shop\/products\/1_03.jpg?v=1605166041","\/\/www.diymore.cc\/cdn\/shop\/products\/1_05.jpg?v=1605166041","\/\/www.diymore.cc\/cdn\/shop\/products\/1_18.jpg?v=1605166041","\/\/www.diymore.cc\/cdn\/shop\/products\/1_11.jpg?v=1605166041"],"featured_image":"\/\/www.diymore.cc\/cdn\/shop\/products\/1_01.jpg?v=1605166040","options":["Title"],"media":[{"alt":null,"id":14910210801864,"position":1,"preview_image":{"aspect_ratio":1.0,"height":1000,"width":1000,"src":"\/\/www.diymore.cc\/cdn\/shop\/products\/1_01.jpg?v=1605166040"},"aspect_ratio":1.0,"height":1000,"media_type":"image","src":"\/\/www.diymore.cc\/cdn\/shop\/products\/1_01.jpg?v=1605166040","width":1000},{"alt":null,"id":14910210834632,"position":2,"preview_image":{"aspect_ratio":1.0,"height":1000,"width":1000,"src":"\/\/www.diymore.cc\/cdn\/shop\/products\/1_03.jpg?v=1605166041"},"aspect_ratio":1.0,"height":1000,"media_type":"image","src":"\/\/www.diymore.cc\/cdn\/shop\/products\/1_03.jpg?v=1605166041","width":1000},{"alt":null,"id":14910210900168,"position":3,"preview_image":{"aspect_ratio":1.0,"height":1000,"width":1000,"src":"\/\/www.diymore.cc\/cdn\/shop\/products\/1_05.jpg?v=1605166041"},"aspect_ratio":1.0,"height":1000,"media_type":"image","src":"\/\/www.diymore.cc\/cdn\/shop\/products\/1_05.jpg?v=1605166041","width":1000},{"alt":null,"id":14910210965704,"position":4,"preview_image":{"aspect_ratio":1.0,"height":1000,"width":1000,"src":"\/\/www.diymore.cc\/cdn\/shop\/products\/1_18.jpg?v=1605166041"},"aspect_ratio":1.0,"height":1000,"media_type":"image","src":"\/\/www.diymore.cc\/cdn\/shop\/products\/1_18.jpg?v=1605166041","width":1000},{"alt":null,"id":14910211064008,"position":5,"preview_image":{"aspect_ratio":1.0,"height":1000,"width":1000,"src":"\/\/www.diymore.cc\/cdn\/shop\/products\/1_11.jpg?v=1605166041"},"aspect_ratio":1.0,"height":1000,"media_type":"image","src":"\/\/www.diymore.cc\/cdn\/shop\/products\/1_11.jpg?v=1605166041","width":1000}],"requires_selling_plan":false,"selling_plan_groups":[],"content":"\u003cdiv\u003e\n\u003cspan\u003e\u003cstrong\u003eDTC1201 Thermostat\u003c\/strong\u003e\u003c\/span\u003e\u003cbr\u003e\u003cspan\u003eProduct name: Thermostat\u003c\/span\u003e\u003cbr\u003e\u003cspan\u003eProduct model: DTC1201\u003c\/span\u003e\u003cbr\u003e\u003cspan\u003ePower supply voltage: AC110 ~ 220V\u003c\/span\u003e\u003cbr\u003e\u003cspan\u003eTemperature range: -40 ℃ ~ + 99 ℃\u003c\/span\u003e\u003cbr\u003e\u003cspan\u003eTemperature measurement accuracy: ± 1 ℃ (-40 ℃ ~ + 70 ℃)\u003c\/span\u003e\u003cbr\u003e\u003cspan\u003eSensor line length: 100cm\u003c\/span\u003e\u003cbr\u003e\u003cspan\u003eThermostat size: 93mm * 56mm * 34mm\u003c\/span\u003e\u003cbr\u003e\u003cspan\u003eOutput capacity: Cooling (10A \/ 250VAC) Heating (10A \/ 250VAC)\u003c\/span\u003e\n\u003c\/div\u003e\n\u003cdiv\u003e\n\u003cspan\u003eWidely use: fish pet farming, greenhouse cultivation, supermarket fresh incubator, and more temperature control fields. Intelligent and precise temperature control\u003c\/span\u003e\u003cbr\u003e\u003cspan\u003e\u003cstrong\u003eHeating\u003c\/strong\u003e: Home heating, fish pet breeding, greenhouse cultivation, hatching machine and other high-precision sensors, temperature control is under control.\u003c\/span\u003e\u003cbr\u003e\u003cspan\u003e\u003cstrong\u003eRefrigeration:\u003c\/strong\u003e Refrigerators, supermarket preservation, air conditioning and other heating and cooling, control and build orders quickly.\u003c\/span\u003e\u003cbr\u003e\u003cspan\u003e\u003cstrong\u003eSmart: WiFi link can be controlled remotely through a smartphone.\u003c\/strong\u003e\u003c\/span\u003e\u003cbr\u003e\u003cspan\u003e\u003cstrong\u003eSafety: ABS flame-retardant material shell, after multiple safety tests, is more safe and reliable.\u003c\/strong\u003e\u003c\/span\u003e\n\u003c\/div\u003e\n\u003cdiv\u003e\u003cspan\u003e\u003cstrong\u003e\u003cimg height=\"624\" width=\"516\" src=\"https:\/\/pg-cdn-a2.datacaciques.com\/00\/NDAy\/20\/05\/29\/7097r7h7r532aom1\/0d1ba90328b0ffcb.jpg\" caption=\"false\"\u003e\u003cimg width=\"516\" src=\"https:\/\/pg-cdn-a2.datacaciques.com\/00\/NDAy\/20\/05\/29\/7097r7h7r532aom1\/a79f3997c93ed57d.jpg\" caption=\"false\"\u003e\u003cimg width=\"516\" src=\"https:\/\/pg-cdn-a2.datacaciques.com\/00\/NDAy\/20\/05\/29\/7097r7h7r532aom1\/c516679724c861bf.jpg\" caption=\"false\"\u003e\u003cimg width=\"516\" src=\"https:\/\/pg-cdn-a2.datacaciques.com\/00\/NDAy\/20\/05\/29\/7097r7h7r532aom1\/acc5f8475bd7a8b8.jpg\" caption=\"false\"\u003e\u003cimg width=\"516\" src=\"https:\/\/pg-cdn-a2.datacaciques.com\/00\/NDAy\/20\/05\/29\/7097r7h7r532aom1\/ed5a994fc4942802.jpg\" caption=\"false\"\u003e\u003cimg width=\"516\" src=\"https:\/\/pg-cdn-a2.datacaciques.com\/00\/NDAy\/20\/05\/29\/7097r7h7r532aom1\/bf59f5fcbe744a96.jpg\" caption=\"false\"\u003e\u003cimg width=\"516\" src=\"https:\/\/pg-cdn-a2.datacaciques.com\/00\/NDAy\/20\/05\/29\/7097r7h7r532aom1\/c26e7c86117efa66.jpg\" caption=\"false\"\u003e\u003cimg width=\"516\" src=\"https:\/\/pg-cdn-a2.datacaciques.com\/00\/NDAy\/20\/05\/29\/7097r7h7r532aom1\/c3f6a71b28b6d298.jpg\" caption=\"false\"\u003e\u003cimg width=\"516\" src=\"https:\/\/pg-cdn-a2.datacaciques.com\/00\/NDAy\/20\/05\/29\/7097r7h7r532aom1\/c8709ba87299d0aa.jpg\" caption=\"false\"\u003e\u003cimg width=\"516\" src=\"https:\/\/pg-cdn-a2.datacaciques.com\/00\/NDAy\/20\/05\/29\/7097r7h7r532aom1\/ebfb0fa13c4c8681.jpg\" caption=\"false\"\u003e\u003cimg width=\"516\" src=\"https:\/\/pg-cdn-a2.datacaciques.com\/00\/NDAy\/20\/05\/29\/7097r7h7r532aom1\/46d045f86933816c.jpg\" caption=\"false\"\u003e\u003cimg width=\"516\" src=\"https:\/\/pg-cdn-a2.datacaciques.com\/00\/NDAy\/20\/05\/29\/7097r7h7r532aom1\/62f985b4108d23fc.jpg\" caption=\"false\"\u003e\u003c\/strong\u003e\u003c\/span\u003e\u003c\/div\u003e\n\u003cdiv\u003e\u003cbr\u003e\u003c\/div\u003e\n\u003cdiv\u003e\u003cspan\u003e\u003cstrong\u003eOperating instructions\u003c\/strong\u003e\u003c\/span\u003e\u003c\/div\u003e\n\u003cdiv\u003e\n\u003cspan\u003eWhen the thermostat works normally, press and hold the power button for more than 3 seconds to turn off the thermostat. When the thermostat is off, press and hold the power button for more than 3 seconds to turn on the thermostat.\u003c\/span\u003e\u003cbr\u003e\u003cspan\u003eWhen the thermostat is working normally, the digital tube displays the current temperature measurement value, and performs automatic recognition and conversion of the cooling and heating working mode.\u003c\/span\u003e\n\u003c\/div\u003e\n\u003cdiv\u003e\n\u003cspan\u003eWhen the measured temperature ≥ temperature set value + temperature difference set value, enter the cooling state, the Cool indicator lights, the refrigeration relay normally open contact is closed; The Cool indicator flashes, indicating that the refrigeration equipment is in the state of delay protection of the press; ≤Temperature setting value, the Cool indicator is off, and the normally open contact of the cooling relay is disconnected.\u003c\/span\u003e\u003cbr\u003e\u003cspan\u003eWhen the measured temperature ≤ temperature set value-temperature difference set value enters the heating state, the Heat indicator lights, the heating relay normally open contact is closed; when the measured temperature ≥ temperature set value, the Heat indicator turns off, the heating relay normally open contact disconnect.\u003c\/span\u003e\n\u003c\/div\u003e\n\u003cdiv\u003e\u003cspan\u003e\u003cstrong\u003eIndicator Status Description\u003c\/strong\u003e\u003c\/span\u003e\u003c\/div\u003e\n\u003cdiv\u003e\n\u003ctable\u003e\n\u003ctbody\u003e\n\u003ctr\u003e\n\u003ctd\u003e\n\u003cp\u003e\u003cspan\u003e\u003cstrong\u003eIndicator \u003c\/strong\u003e\u003c\/span\u003e\u003c\/p\u003e\n\u003c\/td\u003e\n\u003ctd\u003e\n\u003cp\u003e\u003cspan\u003e\u003cstrong\u003eFunction\u003c\/strong\u003e\u003c\/span\u003e\u003c\/p\u003e\n\u003c\/td\u003e\n\u003ctd\u003e\n\u003cp\u003e\u003cspan\u003e\u003cstrong\u003eRemarks\u003c\/strong\u003e\u003c\/span\u003e\u003c\/p\u003e\n\u003c\/td\u003e\n\u003c\/tr\u003e\n\u003ctr\u003e\n\u003ctd\u003e\n\u003cp\u003e\u003cspan\u003e\u003cstrong\u003eCool indicator\u003c\/strong\u003e\u003c\/span\u003e\u003c\/p\u003e\n\u003c\/td\u003e\n\u003ctd\u003e\n\u003cp\u003e\u003cspan\u003e\u003cstrong\u003eOn: Cooling operation;\u003c\/strong\u003e\u003c\/span\u003e\u003c\/p\u003e\n\u003cp\u003e\u003cspan\u003e\u003cstrong\u003eOff: Cooling Off; Flashing: Press delay\u003c\/strong\u003e\u003c\/span\u003e\u003c\/p\u003e\n\u003c\/td\u003e\n\u003ctd rowspan=\"2\"\u003e\n\u003cp\u003e\u003cspan\u003e\u003cstrong\u003eCool\u0026amp;Heat: The two indicators cannot be on at the same time\u003c\/strong\u003e\u003c\/span\u003e\u003c\/p\u003e\n\u003c\/td\u003e\n\u003c\/tr\u003e\n\u003ctr\u003e\n\u003ctd\u003e\n\u003cp\u003e\u003cspan\u003e\u003cstrong\u003eHeat indicator\u003c\/strong\u003e\u003c\/span\u003e\u003c\/p\u003e\n\u003c\/td\u003e\n\u003ctd\u003e\n\u003cp\u003e\u003cspan\u003e\u003cstrong\u003eOn: Heating work; \u003c\/strong\u003e\u003c\/span\u003e\u003cbr\u003e\u003cspan\u003e\u003cstrong\u003eOff: Heating off\u003c\/strong\u003e\u003c\/span\u003e\u003c\/p\u003e\n\u003c\/td\u003e\n\u003c\/tr\u003e\n\u003ctr\u003e\n\u003ctd\u003e\n\u003cp\u003e\u003cspan\u003e\u003cstrong\u003eSet indicator\u003c\/strong\u003e\u003c\/span\u003e\u003c\/p\u003e\n\u003c\/td\u003e\n\u003ctd\u003e\n\u003cp\u003e\u003cspan\u003e\u003cstrong\u003eOn: Parameter setting status\u003c\/strong\u003e\u003c\/span\u003e\u003c\/p\u003e\n\u003c\/td\u003e\n\u003ctd\u003e\n\u003cp\u003e\u003cspan\u003e\u003cstrong\u003e \u003c\/strong\u003e\u003c\/span\u003e\u003c\/p\u003e\n\u003c\/td\u003e\n\u003c\/tr\u003e\n\u003ctr\u003e\n\u003ctd\u003e\n\u003cp\u003e\u003cspan\u003e\u003cstrong\u003eData indicator\u003c\/strong\u003e\u003c\/span\u003e\u003c\/p\u003e\n\u003cp\u003e\u003cspan\u003e\u003cstrong\u003e(Blue light\/Yellow light)\u003c\/strong\u003e\u003c\/span\u003e\u003c\/p\u003e\n\u003c\/td\u003e\n\u003ctd\u003e\n\u003cp\u003e\u003cspan\u003e\u003cstrong\u003eData transmission indicator\u003c\/strong\u003e\u003c\/span\u003e\u003c\/p\u003e\n\u003c\/td\u003e\n\u003ctd\u003e\n\u003cp\u003e\u003cspan\u003e\u003cstrong\u003eYellow light: distribution network indicator\u003c\/strong\u003e\u003c\/span\u003e\u003c\/p\u003e\n\u003c\/td\u003e\n\u003c\/tr\u003e\n\u003ctr\u003e\n\u003ctd\u003e\n\u003cp\u003e\u003cspan\u003e\u003cstrong\u003eNetindicator\u003c\/strong\u003e\u003c\/span\u003e\u003c\/p\u003e\n\u003c\/td\u003e\n\u003ctd\u003e\n\u003cp\u003e\u003cspan\u003e\u003cstrong\u003eOn: online \u003c\/strong\u003e\u003c\/span\u003e\u003c\/p\u003e\n\u003cp\u003e\u003cspan\u003e\u003cstrong\u003eBlinking: offline\u003c\/strong\u003e\u003c\/span\u003e\u003c\/p\u003e\n\u003c\/td\u003e\n\u003ctd\u003e\n\u003cp\u003e\u003cspan\u003e\u003cstrong\u003eIndicate whether APP and device are connected successfully\u003c\/strong\u003e\u003c\/span\u003e\u003c\/p\u003e\n\u003c\/td\u003e\n\u003c\/tr\u003e\n\u003c\/tbody\u003e\n\u003c\/table\u003e\n\u003c\/div\u003e\n\u003cdiv\u003e\u003cspan\u003e\u003cstrong\u003eMenu function description\u003c\/strong\u003e\u003c\/span\u003e\u003c\/div\u003e\n\u003cdiv\u003e\n\u003ctable height=\"283\"\u003e\n\u003ctbody\u003e\n\u003ctr\u003e\n\u003ctd\u003e\n\u003cp\u003e\u003cspan face=\"宋体\"\u003eMenu Logo\u003c\/span\u003e\u003c\/p\u003e\n\u003c\/td\u003e\n\u003ctd\u003e\n\u003cp\u003e\u003cspan\u003eMenu Function\u003c\/span\u003e\u003c\/p\u003e\n\u003c\/td\u003e\n\u003ctd\u003e\n\u003cp\u003e\u003cspan\u003eSetting Area\u003c\/span\u003e\u003c\/p\u003e\n\u003c\/td\u003e\n\u003ctd\u003e\n\u003cp\u003e\u003cspan\u003eFactory Setting\u003c\/span\u003e\u003c\/p\u003e\n\u003c\/td\u003e\n\u003c\/tr\u003e\n\u003ctr\u003e\n\u003ctd\u003e\n\u003cp\u003e\u003cspan\u003eF1\u003c\/span\u003e\u003c\/p\u003e\n\u003c\/td\u003e\n\u003ctd\u003e\n\u003cp\u003e\u003cspan\u003e\u003cstrong\u003e Temperature Setting \u003c\/strong\u003e\u003c\/span\u003e\u003c\/p\u003e\n\u003c\/td\u003e\n\u003ctd\u003e\n\u003cp\u003e\u003cspan\u003e-40.0~99.9℃\u003c\/span\u003e\u003c\/p\u003e\n\u003c\/td\u003e\n\u003ctd\u003e\n\u003cp\u003e\u003cspan\u003e10.0℃\u003c\/span\u003e\u003c\/p\u003e\n\u003c\/td\u003e\n\u003c\/tr\u003e\n\u003ctr\u003e\n\u003ctd\u003e\n\u003cp\u003e\u003cspan\u003eF2\u003c\/span\u003e\u003c\/p\u003e\n\u003c\/td\u003e\n\u003ctd\u003e\n\u003cp\u003e\u003cspan\u003eTemperature difference setting\u003c\/span\u003e\u003c\/p\u003e\n\u003c\/td\u003e\n\u003ctd\u003e\n\u003cp\u003e\u003cspan\u003e0.3~10.0℃\u003c\/span\u003e\u003c\/p\u003e\n\u003c\/td\u003e\n\u003ctd\u003e\n\u003cp\u003e\u003cspan\u003e1℃\u003c\/span\u003e\u003c\/p\u003e\n\u003c\/td\u003e\n\u003c\/tr\u003e\n\u003ctr\u003e\n\u003ctd\u003e\n\u003cp\u003e\u003cspan\u003eF3\u003c\/span\u003e\u003c\/p\u003e\n\u003c\/td\u003e\n\u003ctd\u003e\n\u003cp\u003e\u003cspan\u003e\u003cstrong\u003ePress Delay\u003c\/strong\u003e\u003c\/span\u003e\u003c\/p\u003e\n\u003c\/td\u003e\n\u003ctd\u003e\n\u003cp\u003e\u003cspan\u003e1~10\u003cstrong\u003eminutes\u003c\/strong\u003e\u003c\/span\u003e\u003c\/p\u003e\n\u003c\/td\u003e\n\u003ctd\u003e\n\u003cp\u003e\u003cspan\u003e3 minutes\u003c\/span\u003e\u003c\/p\u003e\n\u003c\/td\u003e\n\u003c\/tr\u003e\n\u003ctr\u003e\n\u003ctd\u003e\n\u003cp\u003e\u003cspan\u003eF4\u003c\/span\u003e\u003c\/p\u003e\n\u003c\/td\u003e\n\u003ctd\u003e\n\u003cp\u003e\u003cspan\u003eTemperature correction\u003c\/span\u003e\u003c\/p\u003e\n\u003c\/td\u003e\n\u003ctd\u003e\n\u003cp\u003e\u003cspan\u003e-10.0~10.0℃\u003c\/span\u003e\u003c\/p\u003e\n\u003c\/td\u003e\n\u003ctd\u003e\n\u003cp\u003e\u003cspan\u003e0℃\u003c\/span\u003e\u003c\/p\u003e\n\u003c\/td\u003e\n\u003c\/tr\u003e\n\u003c\/tbody\u003e\n\u003c\/table\u003e\n\u003cp\u003e \u003c\/p\u003e\n\u003cdiv\u003e\n\u003cdiv\u003e\u003cspan\u003eRepair system data\u003c\/span\u003e\u003c\/div\u003e\n\u003c\/div\u003e\n\u003cdiv\u003e\n\u003cdiv\u003eAfter the thermostat is powered on, first check whether the parameter settings are correct. If an error is detected, "Er" is displayed. At this time, pressing any key will restore the default parameter settings and work normally. It is recommended to reset the parameters at this time.\u003c\/div\u003e\n\u003c\/div\u003e\n\u003cdiv\u003e\n\u003cdiv\u003e\u003cspan\u003e\u003cstrong\u003eSystem code, reason and action\u003c\/strong\u003e\u003c\/span\u003e\u003c\/div\u003e\n\u003c\/div\u003e\n\u003cdiv\u003e\n\u003cdiv\u003eSensor failure alarm: When the temperature probe circuit has a short circuit or open circuit failure, the thermostat activates the probe failure alarm mode and closes all execution states. The digital tube displays \"EE\". After the failure is removed, press any key to return to the normal working mode.\u003c\/div\u003e\n\u003c\/div\u003e\n\u003cdiv\u003e\n\u003cdiv\u003eOver-temperature limit alarm: When the temperature measurement exceeds the temperature measurement range, the thermostat activates the over-temperature limit fault alarm mode, closes all execution states, the digital tube displays \"HH\", when the temperature returns to the normal measurement range, press any key, Return to normal working mode. (18b20)\u003c\/div\u003e\n\u003c\/div\u003e\n\u003cdiv\u003e\n\u003cdiv\u003e\n\u003cspan\u003e\u003cstrong\u003e\u003c\/strong\u003e\u003c\/span\u003e\u003cbr\u003e\n\u003c\/div\u003e\n\u003cdiv\u003e\n\u003cspan\u003eSafety rules\u003c\/span\u003e\u003cbr\u003e☆ Danger:\u003c\/div\u003e\n\u003c\/div\u003e\n\u003cdiv\u003e\n\u003cdiv\u003e1. Strictly distinguish the sensor lead, power cord and output relay interface, not to be connected wrong, and the relay must not be overloaded;\u003c\/div\u003e\n\u003c\/div\u003e\n\u003cdiv\u003e\n\u003cdiv\u003e\u003cbr\u003e\u003c\/div\u003e\n\u003c\/div\u003e\n\u003cdiv\u003e\n\u003cdiv\u003e2. All wiring changes must be made with the power disconnected.\u003c\/div\u003e\n\u003c\/div\u003e\n\u003cdiv\u003e\n\u003cdiv\u003e\n\u003cbr\u003e☆ Warning:\u003c\/div\u003e\n\u003c\/div\u003e\n\u003cdiv\u003e\n\u003cdiv\u003e1. This thermostat is forbidden to be used in water or excessively humid environment. It is prohibited to use in high temperature, strong electromagnetic interference and strong corrosive environment.\u003c\/div\u003e\n\u003c\/div\u003e\n\u003cdiv\u003e\n\u003cdiv\u003e\n\u003cbr\u003e\u003cspan\u003e☆ Note:\u003c\/span\u003e\u003cbr\u003e\u003cspan\u003e1. The power supply voltage should be consistent with the voltage marked by the thermostat, and ensure the stability of the power supply voltage;\u003c\/span\u003e\u003cbr\u003e\u003cspan\u003e2. In order to avoid possible interference, it is recommended that the sensor lead be kept at an appropriate distance from the power line.\u003c\/span\u003e\n\u003c\/div\u003e\n\u003c\/div\u003e\n\u003c\/div\u003e\n\u003cdiv\u003e\n\u003cdiv\u003e\u003cspan color=\"#ff6600\"\u003ePackage Included:\u003c\/span\u003e\u003c\/div\u003e\n\u003cdiv\u003e\u003cspan\u003e\u003cspan color=\"#ff6600\"\u003e1PCS*DTC1201 Digital Thermostat AC 110V-230V WiFi Intelligent Temperature Controller\u003c\/span\u003e\u003c\/span\u003e\u003c\/div\u003e\n\u003c\/div\u003e\n\u003cdiv\u003e\u003cbr\u003e\u003c\/div\u003e\n\u003cdiv\u003e\u003cbr\u003e\u003c\/div\u003e"}

Translation missing: en.products.product.regular_price

$9.99

{"id":6079878365384,"title":"Digital Thermostat AC 110V-220V WiFi Intelligent Temperature Controller Sensor","handle":"digital-thermostat-ac-110v-220v-wifi-intelligent-temperature-controller-sensor","description":"\u003cdiv\u003e\n\u003cspan\u003e\u003cstrong\u003eDTC1201 Thermostat\u003c\/strong\u003e\u003c\/span\u003e\u003cbr\u003e\u003cspan\u003eProduct name: Thermostat\u003c\/span\u003e\u003cbr\u003e\u003cspan\u003eProduct model: DTC1201\u003c\/span\u003e\u003cbr\u003e\u003cspan\u003ePower supply voltage: AC110 ~ 220V\u003c\/span\u003e\u003cbr\u003e\u003cspan\u003eTemperature range: -40 ℃ ~ + 99 ℃\u003c\/span\u003e\u003cbr\u003e\u003cspan\u003eTemperature measurement accuracy: ± 1 ℃ (-40 ℃ ~ + 70 ℃)\u003c\/span\u003e\u003cbr\u003e\u003cspan\u003eSensor line length: 100cm\u003c\/span\u003e\u003cbr\u003e\u003cspan\u003eThermostat size: 93mm * 56mm * 34mm\u003c\/span\u003e\u003cbr\u003e\u003cspan\u003eOutput capacity: Cooling (10A \/ 250VAC) Heating (10A \/ 250VAC)\u003c\/span\u003e\n\u003c\/div\u003e\n\u003cdiv\u003e\n\u003cspan\u003eWidely use: fish pet farming, greenhouse cultivation, supermarket fresh incubator, and more temperature control fields. Intelligent and precise temperature control\u003c\/span\u003e\u003cbr\u003e\u003cspan\u003e\u003cstrong\u003eHeating\u003c\/strong\u003e: Home heating, fish pet breeding, greenhouse cultivation, hatching machine and other high-precision sensors, temperature control is under control.\u003c\/span\u003e\u003cbr\u003e\u003cspan\u003e\u003cstrong\u003eRefrigeration:\u003c\/strong\u003e Refrigerators, supermarket preservation, air conditioning and other heating and cooling, control and build orders quickly.\u003c\/span\u003e\u003cbr\u003e\u003cspan\u003e\u003cstrong\u003eSmart: WiFi link can be controlled remotely through a smartphone.\u003c\/strong\u003e\u003c\/span\u003e\u003cbr\u003e\u003cspan\u003e\u003cstrong\u003eSafety: ABS flame-retardant material shell, after multiple safety tests, is more safe and reliable.\u003c\/strong\u003e\u003c\/span\u003e\n\u003c\/div\u003e\n\u003cdiv\u003e\u003cspan\u003e\u003cstrong\u003e\u003cimg height=\"624\" width=\"516\" src=\"https:\/\/pg-cdn-a2.datacaciques.com\/00\/NDAy\/20\/05\/29\/7097r7h7r532aom1\/0d1ba90328b0ffcb.jpg\" caption=\"false\"\u003e\u003cimg width=\"516\" src=\"https:\/\/pg-cdn-a2.datacaciques.com\/00\/NDAy\/20\/05\/29\/7097r7h7r532aom1\/a79f3997c93ed57d.jpg\" caption=\"false\"\u003e\u003cimg width=\"516\" src=\"https:\/\/pg-cdn-a2.datacaciques.com\/00\/NDAy\/20\/05\/29\/7097r7h7r532aom1\/c516679724c861bf.jpg\" caption=\"false\"\u003e\u003cimg width=\"516\" src=\"https:\/\/pg-cdn-a2.datacaciques.com\/00\/NDAy\/20\/05\/29\/7097r7h7r532aom1\/acc5f8475bd7a8b8.jpg\" caption=\"false\"\u003e\u003cimg width=\"516\" src=\"https:\/\/pg-cdn-a2.datacaciques.com\/00\/NDAy\/20\/05\/29\/7097r7h7r532aom1\/ed5a994fc4942802.jpg\" caption=\"false\"\u003e\u003cimg width=\"516\" src=\"https:\/\/pg-cdn-a2.datacaciques.com\/00\/NDAy\/20\/05\/29\/7097r7h7r532aom1\/bf59f5fcbe744a96.jpg\" caption=\"false\"\u003e\u003cimg width=\"516\" src=\"https:\/\/pg-cdn-a2.datacaciques.com\/00\/NDAy\/20\/05\/29\/7097r7h7r532aom1\/c26e7c86117efa66.jpg\" caption=\"false\"\u003e\u003cimg width=\"516\" src=\"https:\/\/pg-cdn-a2.datacaciques.com\/00\/NDAy\/20\/05\/29\/7097r7h7r532aom1\/c3f6a71b28b6d298.jpg\" caption=\"false\"\u003e\u003cimg width=\"516\" src=\"https:\/\/pg-cdn-a2.datacaciques.com\/00\/NDAy\/20\/05\/29\/7097r7h7r532aom1\/c8709ba87299d0aa.jpg\" caption=\"false\"\u003e\u003cimg width=\"516\" src=\"https:\/\/pg-cdn-a2.datacaciques.com\/00\/NDAy\/20\/05\/29\/7097r7h7r532aom1\/ebfb0fa13c4c8681.jpg\" caption=\"false\"\u003e\u003cimg width=\"516\" src=\"https:\/\/pg-cdn-a2.datacaciques.com\/00\/NDAy\/20\/05\/29\/7097r7h7r532aom1\/46d045f86933816c.jpg\" caption=\"false\"\u003e\u003cimg width=\"516\" src=\"https:\/\/pg-cdn-a2.datacaciques.com\/00\/NDAy\/20\/05\/29\/7097r7h7r532aom1\/62f985b4108d23fc.jpg\" caption=\"false\"\u003e\u003c\/strong\u003e\u003c\/span\u003e\u003c\/div\u003e\n\u003cdiv\u003e\u003cbr\u003e\u003c\/div\u003e\n\u003cdiv\u003e\u003cspan\u003e\u003cstrong\u003eOperating instructions\u003c\/strong\u003e\u003c\/span\u003e\u003c\/div\u003e\n\u003cdiv\u003e\n\u003cspan\u003eWhen the thermostat works normally, press and hold the power button for more than 3 seconds to turn off the thermostat. When the thermostat is off, press and hold the power button for more than 3 seconds to turn on the thermostat.\u003c\/span\u003e\u003cbr\u003e\u003cspan\u003eWhen the thermostat is working normally, the digital tube displays the current temperature measurement value, and performs automatic recognition and conversion of the cooling and heating working mode.\u003c\/span\u003e\n\u003c\/div\u003e\n\u003cdiv\u003e\n\u003cspan\u003eWhen the measured temperature ≥ temperature set value + temperature difference set value, enter the cooling state, the Cool indicator lights, the refrigeration relay normally open contact is closed; The Cool indicator flashes, indicating that the refrigeration equipment is in the state of delay protection of the press; ≤Temperature setting value, the Cool indicator is off, and the normally open contact of the cooling relay is disconnected.\u003c\/span\u003e\u003cbr\u003e\u003cspan\u003eWhen the measured temperature ≤ temperature set value-temperature difference set value enters the heating state, the Heat indicator lights, the heating relay normally open contact is closed; when the measured temperature ≥ temperature set value, the Heat indicator turns off, the heating relay normally open contact disconnect.\u003c\/span\u003e\n\u003c\/div\u003e\n\u003cdiv\u003e\u003cspan\u003e\u003cstrong\u003eIndicator Status Description\u003c\/strong\u003e\u003c\/span\u003e\u003c\/div\u003e\n\u003cdiv\u003e\n\u003ctable\u003e\n\u003ctbody\u003e\n\u003ctr\u003e\n\u003ctd\u003e\n\u003cp\u003e\u003cspan\u003e\u003cstrong\u003eIndicator \u003c\/strong\u003e\u003c\/span\u003e\u003c\/p\u003e\n\u003c\/td\u003e\n\u003ctd\u003e\n\u003cp\u003e\u003cspan\u003e\u003cstrong\u003eFunction\u003c\/strong\u003e\u003c\/span\u003e\u003c\/p\u003e\n\u003c\/td\u003e\n\u003ctd\u003e\n\u003cp\u003e\u003cspan\u003e\u003cstrong\u003eRemarks\u003c\/strong\u003e\u003c\/span\u003e\u003c\/p\u003e\n\u003c\/td\u003e\n\u003c\/tr\u003e\n\u003ctr\u003e\n\u003ctd\u003e\n\u003cp\u003e\u003cspan\u003e\u003cstrong\u003eCool indicator\u003c\/strong\u003e\u003c\/span\u003e\u003c\/p\u003e\n\u003c\/td\u003e\n\u003ctd\u003e\n\u003cp\u003e\u003cspan\u003e\u003cstrong\u003eOn: Cooling operation;\u003c\/strong\u003e\u003c\/span\u003e\u003c\/p\u003e\n\u003cp\u003e\u003cspan\u003e\u003cstrong\u003eOff: Cooling Off; Flashing: Press delay\u003c\/strong\u003e\u003c\/span\u003e\u003c\/p\u003e\n\u003c\/td\u003e\n\u003ctd rowspan=\"2\"\u003e\n\u003cp\u003e\u003cspan\u003e\u003cstrong\u003eCool\u0026amp;Heat: The two indicators cannot be on at the same time\u003c\/strong\u003e\u003c\/span\u003e\u003c\/p\u003e\n\u003c\/td\u003e\n\u003c\/tr\u003e\n\u003ctr\u003e\n\u003ctd\u003e\n\u003cp\u003e\u003cspan\u003e\u003cstrong\u003eHeat indicator\u003c\/strong\u003e\u003c\/span\u003e\u003c\/p\u003e\n\u003c\/td\u003e\n\u003ctd\u003e\n\u003cp\u003e\u003cspan\u003e\u003cstrong\u003eOn: Heating work; \u003c\/strong\u003e\u003c\/span\u003e\u003cbr\u003e\u003cspan\u003e\u003cstrong\u003eOff: Heating off\u003c\/strong\u003e\u003c\/span\u003e\u003c\/p\u003e\n\u003c\/td\u003e\n\u003c\/tr\u003e\n\u003ctr\u003e\n\u003ctd\u003e\n\u003cp\u003e\u003cspan\u003e\u003cstrong\u003eSet indicator\u003c\/strong\u003e\u003c\/span\u003e\u003c\/p\u003e\n\u003c\/td\u003e\n\u003ctd\u003e\n\u003cp\u003e\u003cspan\u003e\u003cstrong\u003eOn: Parameter setting status\u003c\/strong\u003e\u003c\/span\u003e\u003c\/p\u003e\n\u003c\/td\u003e\n\u003ctd\u003e\n\u003cp\u003e\u003cspan\u003e\u003cstrong\u003e \u003c\/strong\u003e\u003c\/span\u003e\u003c\/p\u003e\n\u003c\/td\u003e\n\u003c\/tr\u003e\n\u003ctr\u003e\n\u003ctd\u003e\n\u003cp\u003e\u003cspan\u003e\u003cstrong\u003eData indicator\u003c\/strong\u003e\u003c\/span\u003e\u003c\/p\u003e\n\u003cp\u003e\u003cspan\u003e\u003cstrong\u003e(Blue light\/Yellow light)\u003c\/strong\u003e\u003c\/span\u003e\u003c\/p\u003e\n\u003c\/td\u003e\n\u003ctd\u003e\n\u003cp\u003e\u003cspan\u003e\u003cstrong\u003eData transmission indicator\u003c\/strong\u003e\u003c\/span\u003e\u003c\/p\u003e\n\u003c\/td\u003e\n\u003ctd\u003e\n\u003cp\u003e\u003cspan\u003e\u003cstrong\u003eYellow light: distribution network indicator\u003c\/strong\u003e\u003c\/span\u003e\u003c\/p\u003e\n\u003c\/td\u003e\n\u003c\/tr\u003e\n\u003ctr\u003e\n\u003ctd\u003e\n\u003cp\u003e\u003cspan\u003e\u003cstrong\u003eNetindicator\u003c\/strong\u003e\u003c\/span\u003e\u003c\/p\u003e\n\u003c\/td\u003e\n\u003ctd\u003e\n\u003cp\u003e\u003cspan\u003e\u003cstrong\u003eOn: online \u003c\/strong\u003e\u003c\/span\u003e\u003c\/p\u003e\n\u003cp\u003e\u003cspan\u003e\u003cstrong\u003eBlinking: offline\u003c\/strong\u003e\u003c\/span\u003e\u003c\/p\u003e\n\u003c\/td\u003e\n\u003ctd\u003e\n\u003cp\u003e\u003cspan\u003e\u003cstrong\u003eIndicate whether APP and device are connected successfully\u003c\/strong\u003e\u003c\/span\u003e\u003c\/p\u003e\n\u003c\/td\u003e\n\u003c\/tr\u003e\n\u003c\/tbody\u003e\n\u003c\/table\u003e\n\u003c\/div\u003e\n\u003cdiv\u003e\u003cspan\u003e\u003cstrong\u003eMenu function description\u003c\/strong\u003e\u003c\/span\u003e\u003c\/div\u003e\n\u003cdiv\u003e\n\u003ctable height=\"283\"\u003e\n\u003ctbody\u003e\n\u003ctr\u003e\n\u003ctd\u003e\n\u003cp\u003e\u003cspan face=\"宋体\"\u003eMenu Logo\u003c\/span\u003e\u003c\/p\u003e\n\u003c\/td\u003e\n\u003ctd\u003e\n\u003cp\u003e\u003cspan\u003eMenu Function\u003c\/span\u003e\u003c\/p\u003e\n\u003c\/td\u003e\n\u003ctd\u003e\n\u003cp\u003e\u003cspan\u003eSetting Area\u003c\/span\u003e\u003c\/p\u003e\n\u003c\/td\u003e\n\u003ctd\u003e\n\u003cp\u003e\u003cspan\u003eFactory Setting\u003c\/span\u003e\u003c\/p\u003e\n\u003c\/td\u003e\n\u003c\/tr\u003e\n\u003ctr\u003e\n\u003ctd\u003e\n\u003cp\u003e\u003cspan\u003eF1\u003c\/span\u003e\u003c\/p\u003e\n\u003c\/td\u003e\n\u003ctd\u003e\n\u003cp\u003e\u003cspan\u003e\u003cstrong\u003e Temperature Setting \u003c\/strong\u003e\u003c\/span\u003e\u003c\/p\u003e\n\u003c\/td\u003e\n\u003ctd\u003e\n\u003cp\u003e\u003cspan\u003e-40.0~99.9℃\u003c\/span\u003e\u003c\/p\u003e\n\u003c\/td\u003e\n\u003ctd\u003e\n\u003cp\u003e\u003cspan\u003e10.0℃\u003c\/span\u003e\u003c\/p\u003e\n\u003c\/td\u003e\n\u003c\/tr\u003e\n\u003ctr\u003e\n\u003ctd\u003e\n\u003cp\u003e\u003cspan\u003eF2\u003c\/span\u003e\u003c\/p\u003e\n\u003c\/td\u003e\n\u003ctd\u003e\n\u003cp\u003e\u003cspan\u003eTemperature difference setting\u003c\/span\u003e\u003c\/p\u003e\n\u003c\/td\u003e\n\u003ctd\u003e\n\u003cp\u003e\u003cspan\u003e0.3~10.0℃\u003c\/span\u003e\u003c\/p\u003e\n\u003c\/td\u003e\n\u003ctd\u003e\n\u003cp\u003e\u003cspan\u003e1℃\u003c\/span\u003e\u003c\/p\u003e\n\u003c\/td\u003e\n\u003c\/tr\u003e\n\u003ctr\u003e\n\u003ctd\u003e\n\u003cp\u003e\u003cspan\u003eF3\u003c\/span\u003e\u003c\/p\u003e\n\u003c\/td\u003e\n\u003ctd\u003e\n\u003cp\u003e\u003cspan\u003e\u003cstrong\u003ePress Delay\u003c\/strong\u003e\u003c\/span\u003e\u003c\/p\u003e\n\u003c\/td\u003e\n\u003ctd\u003e\n\u003cp\u003e\u003cspan\u003e1~10\u003cstrong\u003eminutes\u003c\/strong\u003e\u003c\/span\u003e\u003c\/p\u003e\n\u003c\/td\u003e\n\u003ctd\u003e\n\u003cp\u003e\u003cspan\u003e3 minutes\u003c\/span\u003e\u003c\/p\u003e\n\u003c\/td\u003e\n\u003c\/tr\u003e\n\u003ctr\u003e\n\u003ctd\u003e\n\u003cp\u003e\u003cspan\u003eF4\u003c\/span\u003e\u003c\/p\u003e\n\u003c\/td\u003e\n\u003ctd\u003e\n\u003cp\u003e\u003cspan\u003eTemperature correction\u003c\/span\u003e\u003c\/p\u003e\n\u003c\/td\u003e\n\u003ctd\u003e\n\u003cp\u003e\u003cspan\u003e-10.0~10.0℃\u003c\/span\u003e\u003c\/p\u003e\n\u003c\/td\u003e\n\u003ctd\u003e\n\u003cp\u003e\u003cspan\u003e0℃\u003c\/span\u003e\u003c\/p\u003e\n\u003c\/td\u003e\n\u003c\/tr\u003e\n\u003c\/tbody\u003e\n\u003c\/table\u003e\n\u003cp\u003e \u003c\/p\u003e\n\u003cdiv\u003e\n\u003cdiv\u003e\u003cspan\u003eRepair system data\u003c\/span\u003e\u003c\/div\u003e\n\u003c\/div\u003e\n\u003cdiv\u003e\n\u003cdiv\u003eAfter the thermostat is powered on, first check whether the parameter settings are correct. If an error is detected, "Er" is displayed. At this time, pressing any key will restore the default parameter settings and work normally. It is recommended to reset the parameters at this time.\u003c\/div\u003e\n\u003c\/div\u003e\n\u003cdiv\u003e\n\u003cdiv\u003e\u003cspan\u003e\u003cstrong\u003eSystem code, reason and action\u003c\/strong\u003e\u003c\/span\u003e\u003c\/div\u003e\n\u003c\/div\u003e\n\u003cdiv\u003e\n\u003cdiv\u003eSensor failure alarm: When the temperature probe circuit has a short circuit or open circuit failure, the thermostat activates the probe failure alarm mode and closes all execution states. The digital tube displays \"EE\". After the failure is removed, press any key to return to the normal working mode.\u003c\/div\u003e\n\u003c\/div\u003e\n\u003cdiv\u003e\n\u003cdiv\u003eOver-temperature limit alarm: When the temperature measurement exceeds the temperature measurement range, the thermostat activates the over-temperature limit fault alarm mode, closes all execution states, the digital tube displays \"HH\", when the temperature returns to the normal measurement range, press any key, Return to normal working mode. (18b20)\u003c\/div\u003e\n\u003c\/div\u003e\n\u003cdiv\u003e\n\u003cdiv\u003e\n\u003cspan\u003e\u003cstrong\u003e\u003c\/strong\u003e\u003c\/span\u003e\u003cbr\u003e\n\u003c\/div\u003e\n\u003cdiv\u003e\n\u003cspan\u003eSafety rules\u003c\/span\u003e\u003cbr\u003e☆ Danger:\u003c\/div\u003e\n\u003c\/div\u003e\n\u003cdiv\u003e\n\u003cdiv\u003e1. Strictly distinguish the sensor lead, power cord and output relay interface, not to be connected wrong, and the relay must not be overloaded;\u003c\/div\u003e\n\u003c\/div\u003e\n\u003cdiv\u003e\n\u003cdiv\u003e\u003cbr\u003e\u003c\/div\u003e\n\u003c\/div\u003e\n\u003cdiv\u003e\n\u003cdiv\u003e2. All wiring changes must be made with the power disconnected.\u003c\/div\u003e\n\u003c\/div\u003e\n\u003cdiv\u003e\n\u003cdiv\u003e\n\u003cbr\u003e☆ Warning:\u003c\/div\u003e\n\u003c\/div\u003e\n\u003cdiv\u003e\n\u003cdiv\u003e1. This thermostat is forbidden to be used in water or excessively humid environment. It is prohibited to use in high temperature, strong electromagnetic interference and strong corrosive environment.\u003c\/div\u003e\n\u003c\/div\u003e\n\u003cdiv\u003e\n\u003cdiv\u003e\n\u003cbr\u003e\u003cspan\u003e☆ Note:\u003c\/span\u003e\u003cbr\u003e\u003cspan\u003e1. The power supply voltage should be consistent with the voltage marked by the thermostat, and ensure the stability of the power supply voltage;\u003c\/span\u003e\u003cbr\u003e\u003cspan\u003e2. In order to avoid possible interference, it is recommended that the sensor lead be kept at an appropriate distance from the power line.\u003c\/span\u003e\n\u003c\/div\u003e\n\u003c\/div\u003e\n\u003c\/div\u003e\n\u003cdiv\u003e\n\u003cdiv\u003e\u003cspan color=\"#ff6600\"\u003ePackage Included:\u003c\/span\u003e\u003c\/div\u003e\n\u003cdiv\u003e\u003cspan\u003e\u003cspan color=\"#ff6600\"\u003e1PCS*DTC1201 Digital Thermostat AC 110V-230V WiFi Intelligent Temperature Controller\u003c\/span\u003e\u003c\/span\u003e\u003c\/div\u003e\n\u003c\/div\u003e\n\u003cdiv\u003e\u003cbr\u003e\u003c\/div\u003e\n\u003cdiv\u003e\u003cbr\u003e\u003c\/div\u003e","published_at":"2020-11-12T15:27:20+08:00","created_at":"2020-11-12T15:27:18+08:00","vendor":"DIYMORE","type":"","tags":[],"price":1999,"price_min":1999,"price_max":1999,"available":true,"price_varies":false,"compare_at_price":null,"compare_at_price_min":0,"compare_at_price_max":0,"compare_at_price_varies":false,"variants":[{"id":37513831710920,"title":"Default Title","option1":"Default Title","option2":null,"option3":null,"sku":"XA0025","requires_shipping":true,"taxable":false,"featured_image":null,"available":true,"name":"Digital Thermostat AC 110V-220V WiFi Intelligent Temperature Controller Sensor","public_title":null,"options":["Default Title"],"price":1999,"weight":0,"compare_at_price":null,"inventory_management":"shopify","barcode":"","requires_selling_plan":false,"selling_plan_allocations":[]}],"images":["\/\/www.diymore.cc\/cdn\/shop\/products\/1_01.jpg?v=1605166040","\/\/www.diymore.cc\/cdn\/shop\/products\/1_03.jpg?v=1605166041","\/\/www.diymore.cc\/cdn\/shop\/products\/1_05.jpg?v=1605166041","\/\/www.diymore.cc\/cdn\/shop\/products\/1_18.jpg?v=1605166041","\/\/www.diymore.cc\/cdn\/shop\/products\/1_11.jpg?v=1605166041"],"featured_image":"\/\/www.diymore.cc\/cdn\/shop\/products\/1_01.jpg?v=1605166040","options":["Title"],"media":[{"alt":null,"id":14910210801864,"position":1,"preview_image":{"aspect_ratio":1.0,"height":1000,"width":1000,"src":"\/\/www.diymore.cc\/cdn\/shop\/products\/1_01.jpg?v=1605166040"},"aspect_ratio":1.0,"height":1000,"media_type":"image","src":"\/\/www.diymore.cc\/cdn\/shop\/products\/1_01.jpg?v=1605166040","width":1000},{"alt":null,"id":14910210834632,"position":2,"preview_image":{"aspect_ratio":1.0,"height":1000,"width":1000,"src":"\/\/www.diymore.cc\/cdn\/shop\/products\/1_03.jpg?v=1605166041"},"aspect_ratio":1.0,"height":1000,"media_type":"image","src":"\/\/www.diymore.cc\/cdn\/shop\/products\/1_03.jpg?v=1605166041","width":1000},{"alt":null,"id":14910210900168,"position":3,"preview_image":{"aspect_ratio":1.0,"height":1000,"width":1000,"src":"\/\/www.diymore.cc\/cdn\/shop\/products\/1_05.jpg?v=1605166041"},"aspect_ratio":1.0,"height":1000,"media_type":"image","src":"\/\/www.diymore.cc\/cdn\/shop\/products\/1_05.jpg?v=1605166041","width":1000},{"alt":null,"id":14910210965704,"position":4,"preview_image":{"aspect_ratio":1.0,"height":1000,"width":1000,"src":"\/\/www.diymore.cc\/cdn\/shop\/products\/1_18.jpg?v=1605166041"},"aspect_ratio":1.0,"height":1000,"media_type":"image","src":"\/\/www.diymore.cc\/cdn\/shop\/products\/1_18.jpg?v=1605166041","width":1000},{"alt":null,"id":14910211064008,"position":5,"preview_image":{"aspect_ratio":1.0,"height":1000,"width":1000,"src":"\/\/www.diymore.cc\/cdn\/shop\/products\/1_11.jpg?v=1605166041"},"aspect_ratio":1.0,"height":1000,"media_type":"image","src":"\/\/www.diymore.cc\/cdn\/shop\/products\/1_11.jpg?v=1605166041","width":1000}],"requires_selling_plan":false,"selling_plan_groups":[],"content":"\u003cdiv\u003e\n\u003cspan\u003e\u003cstrong\u003eDTC1201 Thermostat\u003c\/strong\u003e\u003c\/span\u003e\u003cbr\u003e\u003cspan\u003eProduct name: Thermostat\u003c\/span\u003e\u003cbr\u003e\u003cspan\u003eProduct model: DTC1201\u003c\/span\u003e\u003cbr\u003e\u003cspan\u003ePower supply voltage: AC110 ~ 220V\u003c\/span\u003e\u003cbr\u003e\u003cspan\u003eTemperature range: -40 ℃ ~ + 99 ℃\u003c\/span\u003e\u003cbr\u003e\u003cspan\u003eTemperature measurement accuracy: ± 1 ℃ (-40 ℃ ~ + 70 ℃)\u003c\/span\u003e\u003cbr\u003e\u003cspan\u003eSensor line length: 100cm\u003c\/span\u003e\u003cbr\u003e\u003cspan\u003eThermostat size: 93mm * 56mm * 34mm\u003c\/span\u003e\u003cbr\u003e\u003cspan\u003eOutput capacity: Cooling (10A \/ 250VAC) Heating (10A \/ 250VAC)\u003c\/span\u003e\n\u003c\/div\u003e\n\u003cdiv\u003e\n\u003cspan\u003eWidely use: fish pet farming, greenhouse cultivation, supermarket fresh incubator, and more temperature control fields. Intelligent and precise temperature control\u003c\/span\u003e\u003cbr\u003e\u003cspan\u003e\u003cstrong\u003eHeating\u003c\/strong\u003e: Home heating, fish pet breeding, greenhouse cultivation, hatching machine and other high-precision sensors, temperature control is under control.\u003c\/span\u003e\u003cbr\u003e\u003cspan\u003e\u003cstrong\u003eRefrigeration:\u003c\/strong\u003e Refrigerators, supermarket preservation, air conditioning and other heating and cooling, control and build orders quickly.\u003c\/span\u003e\u003cbr\u003e\u003cspan\u003e\u003cstrong\u003eSmart: WiFi link can be controlled remotely through a smartphone.\u003c\/strong\u003e\u003c\/span\u003e\u003cbr\u003e\u003cspan\u003e\u003cstrong\u003eSafety: ABS flame-retardant material shell, after multiple safety tests, is more safe and reliable.\u003c\/strong\u003e\u003c\/span\u003e\n\u003c\/div\u003e\n\u003cdiv\u003e\u003cspan\u003e\u003cstrong\u003e\u003cimg height=\"624\" width=\"516\" src=\"https:\/\/pg-cdn-a2.datacaciques.com\/00\/NDAy\/20\/05\/29\/7097r7h7r532aom1\/0d1ba90328b0ffcb.jpg\" caption=\"false\"\u003e\u003cimg width=\"516\" src=\"https:\/\/pg-cdn-a2.datacaciques.com\/00\/NDAy\/20\/05\/29\/7097r7h7r532aom1\/a79f3997c93ed57d.jpg\" caption=\"false\"\u003e\u003cimg width=\"516\" src=\"https:\/\/pg-cdn-a2.datacaciques.com\/00\/NDAy\/20\/05\/29\/7097r7h7r532aom1\/c516679724c861bf.jpg\" caption=\"false\"\u003e\u003cimg width=\"516\" src=\"https:\/\/pg-cdn-a2.datacaciques.com\/00\/NDAy\/20\/05\/29\/7097r7h7r532aom1\/acc5f8475bd7a8b8.jpg\" caption=\"false\"\u003e\u003cimg width=\"516\" src=\"https:\/\/pg-cdn-a2.datacaciques.com\/00\/NDAy\/20\/05\/29\/7097r7h7r532aom1\/ed5a994fc4942802.jpg\" caption=\"false\"\u003e\u003cimg width=\"516\" src=\"https:\/\/pg-cdn-a2.datacaciques.com\/00\/NDAy\/20\/05\/29\/7097r7h7r532aom1\/bf59f5fcbe744a96.jpg\" caption=\"false\"\u003e\u003cimg width=\"516\" src=\"https:\/\/pg-cdn-a2.datacaciques.com\/00\/NDAy\/20\/05\/29\/7097r7h7r532aom1\/c26e7c86117efa66.jpg\" caption=\"false\"\u003e\u003cimg width=\"516\" src=\"https:\/\/pg-cdn-a2.datacaciques.com\/00\/NDAy\/20\/05\/29\/7097r7h7r532aom1\/c3f6a71b28b6d298.jpg\" caption=\"false\"\u003e\u003cimg width=\"516\" src=\"https:\/\/pg-cdn-a2.datacaciques.com\/00\/NDAy\/20\/05\/29\/7097r7h7r532aom1\/c8709ba87299d0aa.jpg\" caption=\"false\"\u003e\u003cimg width=\"516\" src=\"https:\/\/pg-cdn-a2.datacaciques.com\/00\/NDAy\/20\/05\/29\/7097r7h7r532aom1\/ebfb0fa13c4c8681.jpg\" caption=\"false\"\u003e\u003cimg width=\"516\" src=\"https:\/\/pg-cdn-a2.datacaciques.com\/00\/NDAy\/20\/05\/29\/7097r7h7r532aom1\/46d045f86933816c.jpg\" caption=\"false\"\u003e\u003cimg width=\"516\" src=\"https:\/\/pg-cdn-a2.datacaciques.com\/00\/NDAy\/20\/05\/29\/7097r7h7r532aom1\/62f985b4108d23fc.jpg\" caption=\"false\"\u003e\u003c\/strong\u003e\u003c\/span\u003e\u003c\/div\u003e\n\u003cdiv\u003e\u003cbr\u003e\u003c\/div\u003e\n\u003cdiv\u003e\u003cspan\u003e\u003cstrong\u003eOperating instructions\u003c\/strong\u003e\u003c\/span\u003e\u003c\/div\u003e\n\u003cdiv\u003e\n\u003cspan\u003eWhen the thermostat works normally, press and hold the power button for more than 3 seconds to turn off the thermostat. When the thermostat is off, press and hold the power button for more than 3 seconds to turn on the thermostat.\u003c\/span\u003e\u003cbr\u003e\u003cspan\u003eWhen the thermostat is working normally, the digital tube displays the current temperature measurement value, and performs automatic recognition and conversion of the cooling and heating working mode.\u003c\/span\u003e\n\u003c\/div\u003e\n\u003cdiv\u003e\n\u003cspan\u003eWhen the measured temperature ≥ temperature set value + temperature difference set value, enter the cooling state, the Cool indicator lights, the refrigeration relay normally open contact is closed; The Cool indicator flashes, indicating that the refrigeration equipment is in the state of delay protection of the press; ≤Temperature setting value, the Cool indicator is off, and the normally open contact of the cooling relay is disconnected.\u003c\/span\u003e\u003cbr\u003e\u003cspan\u003eWhen the measured temperature ≤ temperature set value-temperature difference set value enters the heating state, the Heat indicator lights, the heating relay normally open contact is closed; when the measured temperature ≥ temperature set value, the Heat indicator turns off, the heating relay normally open contact disconnect.\u003c\/span\u003e\n\u003c\/div\u003e\n\u003cdiv\u003e\u003cspan\u003e\u003cstrong\u003eIndicator Status Description\u003c\/strong\u003e\u003c\/span\u003e\u003c\/div\u003e\n\u003cdiv\u003e\n\u003ctable\u003e\n\u003ctbody\u003e\n\u003ctr\u003e\n\u003ctd\u003e\n\u003cp\u003e\u003cspan\u003e\u003cstrong\u003eIndicator \u003c\/strong\u003e\u003c\/span\u003e\u003c\/p\u003e\n\u003c\/td\u003e\n\u003ctd\u003e\n\u003cp\u003e\u003cspan\u003e\u003cstrong\u003eFunction\u003c\/strong\u003e\u003c\/span\u003e\u003c\/p\u003e\n\u003c\/td\u003e\n\u003ctd\u003e\n\u003cp\u003e\u003cspan\u003e\u003cstrong\u003eRemarks\u003c\/strong\u003e\u003c\/span\u003e\u003c\/p\u003e\n\u003c\/td\u003e\n\u003c\/tr\u003e\n\u003ctr\u003e\n\u003ctd\u003e\n\u003cp\u003e\u003cspan\u003e\u003cstrong\u003eCool indicator\u003c\/strong\u003e\u003c\/span\u003e\u003c\/p\u003e\n\u003c\/td\u003e\n\u003ctd\u003e\n\u003cp\u003e\u003cspan\u003e\u003cstrong\u003eOn: Cooling operation;\u003c\/strong\u003e\u003c\/span\u003e\u003c\/p\u003e\n\u003cp\u003e\u003cspan\u003e\u003cstrong\u003eOff: Cooling Off; Flashing: Press delay\u003c\/strong\u003e\u003c\/span\u003e\u003c\/p\u003e\n\u003c\/td\u003e\n\u003ctd rowspan=\"2\"\u003e\n\u003cp\u003e\u003cspan\u003e\u003cstrong\u003eCool\u0026amp;Heat: The two indicators cannot be on at the same time\u003c\/strong\u003e\u003c\/span\u003e\u003c\/p\u003e\n\u003c\/td\u003e\n\u003c\/tr\u003e\n\u003ctr\u003e\n\u003ctd\u003e\n\u003cp\u003e\u003cspan\u003e\u003cstrong\u003eHeat indicator\u003c\/strong\u003e\u003c\/span\u003e\u003c\/p\u003e\n\u003c\/td\u003e\n\u003ctd\u003e\n\u003cp\u003e\u003cspan\u003e\u003cstrong\u003eOn: Heating work; \u003c\/strong\u003e\u003c\/span\u003e\u003cbr\u003e\u003cspan\u003e\u003cstrong\u003eOff: Heating off\u003c\/strong\u003e\u003c\/span\u003e\u003c\/p\u003e\n\u003c\/td\u003e\n\u003c\/tr\u003e\n\u003ctr\u003e\n\u003ctd\u003e\n\u003cp\u003e\u003cspan\u003e\u003cstrong\u003eSet indicator\u003c\/strong\u003e\u003c\/span\u003e\u003c\/p\u003e\n\u003c\/td\u003e\n\u003ctd\u003e\n\u003cp\u003e\u003cspan\u003e\u003cstrong\u003eOn: Parameter setting status\u003c\/strong\u003e\u003c\/span\u003e\u003c\/p\u003e\n\u003c\/td\u003e\n\u003ctd\u003e\n\u003cp\u003e\u003cspan\u003e\u003cstrong\u003e \u003c\/strong\u003e\u003c\/span\u003e\u003c\/p\u003e\n\u003c\/td\u003e\n\u003c\/tr\u003e\n\u003ctr\u003e\n\u003ctd\u003e\n\u003cp\u003e\u003cspan\u003e\u003cstrong\u003eData indicator\u003c\/strong\u003e\u003c\/span\u003e\u003c\/p\u003e\n\u003cp\u003e\u003cspan\u003e\u003cstrong\u003e(Blue light\/Yellow light)\u003c\/strong\u003e\u003c\/span\u003e\u003c\/p\u003e\n\u003c\/td\u003e\n\u003ctd\u003e\n\u003cp\u003e\u003cspan\u003e\u003cstrong\u003eData transmission indicator\u003c\/strong\u003e\u003c\/span\u003e\u003c\/p\u003e\n\u003c\/td\u003e\n\u003ctd\u003e\n\u003cp\u003e\u003cspan\u003e\u003cstrong\u003eYellow light: distribution network indicator\u003c\/strong\u003e\u003c\/span\u003e\u003c\/p\u003e\n\u003c\/td\u003e\n\u003c\/tr\u003e\n\u003ctr\u003e\n\u003ctd\u003e\n\u003cp\u003e\u003cspan\u003e\u003cstrong\u003eNetindicator\u003c\/strong\u003e\u003c\/span\u003e\u003c\/p\u003e\n\u003c\/td\u003e\n\u003ctd\u003e\n\u003cp\u003e\u003cspan\u003e\u003cstrong\u003eOn: online \u003c\/strong\u003e\u003c\/span\u003e\u003c\/p\u003e\n\u003cp\u003e\u003cspan\u003e\u003cstrong\u003eBlinking: offline\u003c\/strong\u003e\u003c\/span\u003e\u003c\/p\u003e\n\u003c\/td\u003e\n\u003ctd\u003e\n\u003cp\u003e\u003cspan\u003e\u003cstrong\u003eIndicate whether APP and device are connected successfully\u003c\/strong\u003e\u003c\/span\u003e\u003c\/p\u003e\n\u003c\/td\u003e\n\u003c\/tr\u003e\n\u003c\/tbody\u003e\n\u003c\/table\u003e\n\u003c\/div\u003e\n\u003cdiv\u003e\u003cspan\u003e\u003cstrong\u003eMenu function description\u003c\/strong\u003e\u003c\/span\u003e\u003c\/div\u003e\n\u003cdiv\u003e\n\u003ctable height=\"283\"\u003e\n\u003ctbody\u003e\n\u003ctr\u003e\n\u003ctd\u003e\n\u003cp\u003e\u003cspan face=\"宋体\"\u003eMenu Logo\u003c\/span\u003e\u003c\/p\u003e\n\u003c\/td\u003e\n\u003ctd\u003e\n\u003cp\u003e\u003cspan\u003eMenu Function\u003c\/span\u003e\u003c\/p\u003e\n\u003c\/td\u003e\n\u003ctd\u003e\n\u003cp\u003e\u003cspan\u003eSetting Area\u003c\/span\u003e\u003c\/p\u003e\n\u003c\/td\u003e\n\u003ctd\u003e\n\u003cp\u003e\u003cspan\u003eFactory Setting\u003c\/span\u003e\u003c\/p\u003e\n\u003c\/td\u003e\n\u003c\/tr\u003e\n\u003ctr\u003e\n\u003ctd\u003e\n\u003cp\u003e\u003cspan\u003eF1\u003c\/span\u003e\u003c\/p\u003e\n\u003c\/td\u003e\n\u003ctd\u003e\n\u003cp\u003e\u003cspan\u003e\u003cstrong\u003e Temperature Setting \u003c\/strong\u003e\u003c\/span\u003e\u003c\/p\u003e\n\u003c\/td\u003e\n\u003ctd\u003e\n\u003cp\u003e\u003cspan\u003e-40.0~99.9℃\u003c\/span\u003e\u003c\/p\u003e\n\u003c\/td\u003e\n\u003ctd\u003e\n\u003cp\u003e\u003cspan\u003e10.0℃\u003c\/span\u003e\u003c\/p\u003e\n\u003c\/td\u003e\n\u003c\/tr\u003e\n\u003ctr\u003e\n\u003ctd\u003e\n\u003cp\u003e\u003cspan\u003eF2\u003c\/span\u003e\u003c\/p\u003e\n\u003c\/td\u003e\n\u003ctd\u003e\n\u003cp\u003e\u003cspan\u003eTemperature difference setting\u003c\/span\u003e\u003c\/p\u003e\n\u003c\/td\u003e\n\u003ctd\u003e\n\u003cp\u003e\u003cspan\u003e0.3~10.0℃\u003c\/span\u003e\u003c\/p\u003e\n\u003c\/td\u003e\n\u003ctd\u003e\n\u003cp\u003e\u003cspan\u003e1℃\u003c\/span\u003e\u003c\/p\u003e\n\u003c\/td\u003e\n\u003c\/tr\u003e\n\u003ctr\u003e\n\u003ctd\u003e\n\u003cp\u003e\u003cspan\u003eF3\u003c\/span\u003e\u003c\/p\u003e\n\u003c\/td\u003e\n\u003ctd\u003e\n\u003cp\u003e\u003cspan\u003e\u003cstrong\u003ePress Delay\u003c\/strong\u003e\u003c\/span\u003e\u003c\/p\u003e\n\u003c\/td\u003e\n\u003ctd\u003e\n\u003cp\u003e\u003cspan\u003e1~10\u003cstrong\u003eminutes\u003c\/strong\u003e\u003c\/span\u003e\u003c\/p\u003e\n\u003c\/td\u003e\n\u003ctd\u003e\n\u003cp\u003e\u003cspan\u003e3 minutes\u003c\/span\u003e\u003c\/p\u003e\n\u003c\/td\u003e\n\u003c\/tr\u003e\n\u003ctr\u003e\n\u003ctd\u003e\n\u003cp\u003e\u003cspan\u003eF4\u003c\/span\u003e\u003c\/p\u003e\n\u003c\/td\u003e\n\u003ctd\u003e\n\u003cp\u003e\u003cspan\u003eTemperature correction\u003c\/span\u003e\u003c\/p\u003e\n\u003c\/td\u003e\n\u003ctd\u003e\n\u003cp\u003e\u003cspan\u003e-10.0~10.0℃\u003c\/span\u003e\u003c\/p\u003e\n\u003c\/td\u003e\n\u003ctd\u003e\n\u003cp\u003e\u003cspan\u003e0℃\u003c\/span\u003e\u003c\/p\u003e\n\u003c\/td\u003e\n\u003c\/tr\u003e\n\u003c\/tbody\u003e\n\u003c\/table\u003e\n\u003cp\u003e \u003c\/p\u003e\n\u003cdiv\u003e\n\u003cdiv\u003e\u003cspan\u003eRepair system data\u003c\/span\u003e\u003c\/div\u003e\n\u003c\/div\u003e\n\u003cdiv\u003e\n\u003cdiv\u003eAfter the thermostat is powered on, first check whether the parameter settings are correct. If an error is detected, "Er" is displayed. At this time, pressing any key will restore the default parameter settings and work normally. It is recommended to reset the parameters at this time.\u003c\/div\u003e\n\u003c\/div\u003e\n\u003cdiv\u003e\n\u003cdiv\u003e\u003cspan\u003e\u003cstrong\u003eSystem code, reason and action\u003c\/strong\u003e\u003c\/span\u003e\u003c\/div\u003e\n\u003c\/div\u003e\n\u003cdiv\u003e\n\u003cdiv\u003eSensor failure alarm: When the temperature probe circuit has a short circuit or open circuit failure, the thermostat activates the probe failure alarm mode and closes all execution states. The digital tube displays \"EE\". After the failure is removed, press any key to return to the normal working mode.\u003c\/div\u003e\n\u003c\/div\u003e\n\u003cdiv\u003e\n\u003cdiv\u003eOver-temperature limit alarm: When the temperature measurement exceeds the temperature measurement range, the thermostat activates the over-temperature limit fault alarm mode, closes all execution states, the digital tube displays \"HH\", when the temperature returns to the normal measurement range, press any key, Return to normal working mode. (18b20)\u003c\/div\u003e\n\u003c\/div\u003e\n\u003cdiv\u003e\n\u003cdiv\u003e\n\u003cspan\u003e\u003cstrong\u003e\u003c\/strong\u003e\u003c\/span\u003e\u003cbr\u003e\n\u003c\/div\u003e\n\u003cdiv\u003e\n\u003cspan\u003eSafety rules\u003c\/span\u003e\u003cbr\u003e☆ Danger:\u003c\/div\u003e\n\u003c\/div\u003e\n\u003cdiv\u003e\n\u003cdiv\u003e1. Strictly distinguish the sensor lead, power cord and output relay interface, not to be connected wrong, and the relay must not be overloaded;\u003c\/div\u003e\n\u003c\/div\u003e\n\u003cdiv\u003e\n\u003cdiv\u003e\u003cbr\u003e\u003c\/div\u003e\n\u003c\/div\u003e\n\u003cdiv\u003e\n\u003cdiv\u003e2. All wiring changes must be made with the power disconnected.\u003c\/div\u003e\n\u003c\/div\u003e\n\u003cdiv\u003e\n\u003cdiv\u003e\n\u003cbr\u003e☆ Warning:\u003c\/div\u003e\n\u003c\/div\u003e\n\u003cdiv\u003e\n\u003cdiv\u003e1. This thermostat is forbidden to be used in water or excessively humid environment. It is prohibited to use in high temperature, strong electromagnetic interference and strong corrosive environment.\u003c\/div\u003e\n\u003c\/div\u003e\n\u003cdiv\u003e\n\u003cdiv\u003e\n\u003cbr\u003e\u003cspan\u003e☆ Note:\u003c\/span\u003e\u003cbr\u003e\u003cspan\u003e1. The power supply voltage should be consistent with the voltage marked by the thermostat, and ensure the stability of the power supply voltage;\u003c\/span\u003e\u003cbr\u003e\u003cspan\u003e2. In order to avoid possible interference, it is recommended that the sensor lead be kept at an appropriate distance from the power line.\u003c\/span\u003e\n\u003c\/div\u003e\n\u003c\/div\u003e\n\u003c\/div\u003e\n\u003cdiv\u003e\n\u003cdiv\u003e\u003cspan color=\"#ff6600\"\u003ePackage Included:\u003c\/span\u003e\u003c\/div\u003e\n\u003cdiv\u003e\u003cspan\u003e\u003cspan color=\"#ff6600\"\u003e1PCS*DTC1201 Digital Thermostat AC 110V-230V WiFi Intelligent Temperature Controller\u003c\/span\u003e\u003c\/span\u003e\u003c\/div\u003e\n\u003c\/div\u003e\n\u003cdiv\u003e\u003cbr\u003e\u003c\/div\u003e\n\u003cdiv\u003e\u003cbr\u003e\u003c\/div\u003e"}

Translation missing: en.products.product.regular_price

$5.99

{"id":6079878365384,"title":"Digital Thermostat AC 110V-220V WiFi Intelligent Temperature Controller Sensor","handle":"digital-thermostat-ac-110v-220v-wifi-intelligent-temperature-controller-sensor","description":"\u003cdiv\u003e\n\u003cspan\u003e\u003cstrong\u003eDTC1201 Thermostat\u003c\/strong\u003e\u003c\/span\u003e\u003cbr\u003e\u003cspan\u003eProduct name: Thermostat\u003c\/span\u003e\u003cbr\u003e\u003cspan\u003eProduct model: DTC1201\u003c\/span\u003e\u003cbr\u003e\u003cspan\u003ePower supply voltage: AC110 ~ 220V\u003c\/span\u003e\u003cbr\u003e\u003cspan\u003eTemperature range: -40 ℃ ~ + 99 ℃\u003c\/span\u003e\u003cbr\u003e\u003cspan\u003eTemperature measurement accuracy: ± 1 ℃ (-40 ℃ ~ + 70 ℃)\u003c\/span\u003e\u003cbr\u003e\u003cspan\u003eSensor line length: 100cm\u003c\/span\u003e\u003cbr\u003e\u003cspan\u003eThermostat size: 93mm * 56mm * 34mm\u003c\/span\u003e\u003cbr\u003e\u003cspan\u003eOutput capacity: Cooling (10A \/ 250VAC) Heating (10A \/ 250VAC)\u003c\/span\u003e\n\u003c\/div\u003e\n\u003cdiv\u003e\n\u003cspan\u003eWidely use: fish pet farming, greenhouse cultivation, supermarket fresh incubator, and more temperature control fields. Intelligent and precise temperature control\u003c\/span\u003e\u003cbr\u003e\u003cspan\u003e\u003cstrong\u003eHeating\u003c\/strong\u003e: Home heating, fish pet breeding, greenhouse cultivation, hatching machine and other high-precision sensors, temperature control is under control.\u003c\/span\u003e\u003cbr\u003e\u003cspan\u003e\u003cstrong\u003eRefrigeration:\u003c\/strong\u003e Refrigerators, supermarket preservation, air conditioning and other heating and cooling, control and build orders quickly.\u003c\/span\u003e\u003cbr\u003e\u003cspan\u003e\u003cstrong\u003eSmart: WiFi link can be controlled remotely through a smartphone.\u003c\/strong\u003e\u003c\/span\u003e\u003cbr\u003e\u003cspan\u003e\u003cstrong\u003eSafety: ABS flame-retardant material shell, after multiple safety tests, is more safe and reliable.\u003c\/strong\u003e\u003c\/span\u003e\n\u003c\/div\u003e\n\u003cdiv\u003e\u003cspan\u003e\u003cstrong\u003e\u003cimg height=\"624\" width=\"516\" src=\"https:\/\/pg-cdn-a2.datacaciques.com\/00\/NDAy\/20\/05\/29\/7097r7h7r532aom1\/0d1ba90328b0ffcb.jpg\" caption=\"false\"\u003e\u003cimg width=\"516\" src=\"https:\/\/pg-cdn-a2.datacaciques.com\/00\/NDAy\/20\/05\/29\/7097r7h7r532aom1\/a79f3997c93ed57d.jpg\" caption=\"false\"\u003e\u003cimg width=\"516\" src=\"https:\/\/pg-cdn-a2.datacaciques.com\/00\/NDAy\/20\/05\/29\/7097r7h7r532aom1\/c516679724c861bf.jpg\" caption=\"false\"\u003e\u003cimg width=\"516\" src=\"https:\/\/pg-cdn-a2.datacaciques.com\/00\/NDAy\/20\/05\/29\/7097r7h7r532aom1\/acc5f8475bd7a8b8.jpg\" caption=\"false\"\u003e\u003cimg width=\"516\" src=\"https:\/\/pg-cdn-a2.datacaciques.com\/00\/NDAy\/20\/05\/29\/7097r7h7r532aom1\/ed5a994fc4942802.jpg\" caption=\"false\"\u003e\u003cimg width=\"516\" src=\"https:\/\/pg-cdn-a2.datacaciques.com\/00\/NDAy\/20\/05\/29\/7097r7h7r532aom1\/bf59f5fcbe744a96.jpg\" caption=\"false\"\u003e\u003cimg width=\"516\" src=\"https:\/\/pg-cdn-a2.datacaciques.com\/00\/NDAy\/20\/05\/29\/7097r7h7r532aom1\/c26e7c86117efa66.jpg\" caption=\"false\"\u003e\u003cimg width=\"516\" src=\"https:\/\/pg-cdn-a2.datacaciques.com\/00\/NDAy\/20\/05\/29\/7097r7h7r532aom1\/c3f6a71b28b6d298.jpg\" caption=\"false\"\u003e\u003cimg width=\"516\" src=\"https:\/\/pg-cdn-a2.datacaciques.com\/00\/NDAy\/20\/05\/29\/7097r7h7r532aom1\/c8709ba87299d0aa.jpg\" caption=\"false\"\u003e\u003cimg width=\"516\" src=\"https:\/\/pg-cdn-a2.datacaciques.com\/00\/NDAy\/20\/05\/29\/7097r7h7r532aom1\/ebfb0fa13c4c8681.jpg\" caption=\"false\"\u003e\u003cimg width=\"516\" src=\"https:\/\/pg-cdn-a2.datacaciques.com\/00\/NDAy\/20\/05\/29\/7097r7h7r532aom1\/46d045f86933816c.jpg\" caption=\"false\"\u003e\u003cimg width=\"516\" src=\"https:\/\/pg-cdn-a2.datacaciques.com\/00\/NDAy\/20\/05\/29\/7097r7h7r532aom1\/62f985b4108d23fc.jpg\" caption=\"false\"\u003e\u003c\/strong\u003e\u003c\/span\u003e\u003c\/div\u003e\n\u003cdiv\u003e\u003cbr\u003e\u003c\/div\u003e\n\u003cdiv\u003e\u003cspan\u003e\u003cstrong\u003eOperating instructions\u003c\/strong\u003e\u003c\/span\u003e\u003c\/div\u003e\n\u003cdiv\u003e\n\u003cspan\u003eWhen the thermostat works normally, press and hold the power button for more than 3 seconds to turn off the thermostat. When the thermostat is off, press and hold the power button for more than 3 seconds to turn on the thermostat.\u003c\/span\u003e\u003cbr\u003e\u003cspan\u003eWhen the thermostat is working normally, the digital tube displays the current temperature measurement value, and performs automatic recognition and conversion of the cooling and heating working mode.\u003c\/span\u003e\n\u003c\/div\u003e\n\u003cdiv\u003e\n\u003cspan\u003eWhen the measured temperature ≥ temperature set value + temperature difference set value, enter the cooling state, the Cool indicator lights, the refrigeration relay normally open contact is closed; The Cool indicator flashes, indicating that the refrigeration equipment is in the state of delay protection of the press; ≤Temperature setting value, the Cool indicator is off, and the normally open contact of the cooling relay is disconnected.\u003c\/span\u003e\u003cbr\u003e\u003cspan\u003eWhen the measured temperature ≤ temperature set value-temperature difference set value enters the heating state, the Heat indicator lights, the heating relay normally open contact is closed; when the measured temperature ≥ temperature set value, the Heat indicator turns off, the heating relay normally open contact disconnect.\u003c\/span\u003e\n\u003c\/div\u003e\n\u003cdiv\u003e\u003cspan\u003e\u003cstrong\u003eIndicator Status Description\u003c\/strong\u003e\u003c\/span\u003e\u003c\/div\u003e\n\u003cdiv\u003e\n\u003ctable\u003e\n\u003ctbody\u003e\n\u003ctr\u003e\n\u003ctd\u003e\n\u003cp\u003e\u003cspan\u003e\u003cstrong\u003eIndicator \u003c\/strong\u003e\u003c\/span\u003e\u003c\/p\u003e\n\u003c\/td\u003e\n\u003ctd\u003e\n\u003cp\u003e\u003cspan\u003e\u003cstrong\u003eFunction\u003c\/strong\u003e\u003c\/span\u003e\u003c\/p\u003e\n\u003c\/td\u003e\n\u003ctd\u003e\n\u003cp\u003e\u003cspan\u003e\u003cstrong\u003eRemarks\u003c\/strong\u003e\u003c\/span\u003e\u003c\/p\u003e\n\u003c\/td\u003e\n\u003c\/tr\u003e\n\u003ctr\u003e\n\u003ctd\u003e\n\u003cp\u003e\u003cspan\u003e\u003cstrong\u003eCool indicator\u003c\/strong\u003e\u003c\/span\u003e\u003c\/p\u003e\n\u003c\/td\u003e\n\u003ctd\u003e\n\u003cp\u003e\u003cspan\u003e\u003cstrong\u003eOn: Cooling operation;\u003c\/strong\u003e\u003c\/span\u003e\u003c\/p\u003e\n\u003cp\u003e\u003cspan\u003e\u003cstrong\u003eOff: Cooling Off; Flashing: Press delay\u003c\/strong\u003e\u003c\/span\u003e\u003c\/p\u003e\n\u003c\/td\u003e\n\u003ctd rowspan=\"2\"\u003e\n\u003cp\u003e\u003cspan\u003e\u003cstrong\u003eCool\u0026amp;Heat: The two indicators cannot be on at the same time\u003c\/strong\u003e\u003c\/span\u003e\u003c\/p\u003e\n\u003c\/td\u003e\n\u003c\/tr\u003e\n\u003ctr\u003e\n\u003ctd\u003e\n\u003cp\u003e\u003cspan\u003e\u003cstrong\u003eHeat indicator\u003c\/strong\u003e\u003c\/span\u003e\u003c\/p\u003e\n\u003c\/td\u003e\n\u003ctd\u003e\n\u003cp\u003e\u003cspan\u003e\u003cstrong\u003eOn: Heating work; \u003c\/strong\u003e\u003c\/span\u003e\u003cbr\u003e\u003cspan\u003e\u003cstrong\u003eOff: Heating off\u003c\/strong\u003e\u003c\/span\u003e\u003c\/p\u003e\n\u003c\/td\u003e\n\u003c\/tr\u003e\n\u003ctr\u003e\n\u003ctd\u003e\n\u003cp\u003e\u003cspan\u003e\u003cstrong\u003eSet indicator\u003c\/strong\u003e\u003c\/span\u003e\u003c\/p\u003e\n\u003c\/td\u003e\n\u003ctd\u003e\n\u003cp\u003e\u003cspan\u003e\u003cstrong\u003eOn: Parameter setting status\u003c\/strong\u003e\u003c\/span\u003e\u003c\/p\u003e\n\u003c\/td\u003e\n\u003ctd\u003e\n\u003cp\u003e\u003cspan\u003e\u003cstrong\u003e \u003c\/strong\u003e\u003c\/span\u003e\u003c\/p\u003e\n\u003c\/td\u003e\n\u003c\/tr\u003e\n\u003ctr\u003e\n\u003ctd\u003e\n\u003cp\u003e\u003cspan\u003e\u003cstrong\u003eData indicator\u003c\/strong\u003e\u003c\/span\u003e\u003c\/p\u003e\n\u003cp\u003e\u003cspan\u003e\u003cstrong\u003e(Blue light\/Yellow light)\u003c\/strong\u003e\u003c\/span\u003e\u003c\/p\u003e\n\u003c\/td\u003e\n\u003ctd\u003e\n\u003cp\u003e\u003cspan\u003e\u003cstrong\u003eData transmission indicator\u003c\/strong\u003e\u003c\/span\u003e\u003c\/p\u003e\n\u003c\/td\u003e\n\u003ctd\u003e\n\u003cp\u003e\u003cspan\u003e\u003cstrong\u003eYellow light: distribution network indicator\u003c\/strong\u003e\u003c\/span\u003e\u003c\/p\u003e\n\u003c\/td\u003e\n\u003c\/tr\u003e\n\u003ctr\u003e\n\u003ctd\u003e\n\u003cp\u003e\u003cspan\u003e\u003cstrong\u003eNetindicator\u003c\/strong\u003e\u003c\/span\u003e\u003c\/p\u003e\n\u003c\/td\u003e\n\u003ctd\u003e\n\u003cp\u003e\u003cspan\u003e\u003cstrong\u003eOn: online \u003c\/strong\u003e\u003c\/span\u003e\u003c\/p\u003e\n\u003cp\u003e\u003cspan\u003e\u003cstrong\u003eBlinking: offline\u003c\/strong\u003e\u003c\/span\u003e\u003c\/p\u003e\n\u003c\/td\u003e\n\u003ctd\u003e\n\u003cp\u003e\u003cspan\u003e\u003cstrong\u003eIndicate whether APP and device are connected successfully\u003c\/strong\u003e\u003c\/span\u003e\u003c\/p\u003e\n\u003c\/td\u003e\n\u003c\/tr\u003e\n\u003c\/tbody\u003e\n\u003c\/table\u003e\n\u003c\/div\u003e\n\u003cdiv\u003e\u003cspan\u003e\u003cstrong\u003eMenu function description\u003c\/strong\u003e\u003c\/span\u003e\u003c\/div\u003e\n\u003cdiv\u003e\n\u003ctable height=\"283\"\u003e\n\u003ctbody\u003e\n\u003ctr\u003e\n\u003ctd\u003e\n\u003cp\u003e\u003cspan face=\"宋体\"\u003eMenu Logo\u003c\/span\u003e\u003c\/p\u003e\n\u003c\/td\u003e\n\u003ctd\u003e\n\u003cp\u003e\u003cspan\u003eMenu Function\u003c\/span\u003e\u003c\/p\u003e\n\u003c\/td\u003e\n\u003ctd\u003e\n\u003cp\u003e\u003cspan\u003eSetting Area\u003c\/span\u003e\u003c\/p\u003e\n\u003c\/td\u003e\n\u003ctd\u003e\n\u003cp\u003e\u003cspan\u003eFactory Setting\u003c\/span\u003e\u003c\/p\u003e\n\u003c\/td\u003e\n\u003c\/tr\u003e\n\u003ctr\u003e\n\u003ctd\u003e\n\u003cp\u003e\u003cspan\u003eF1\u003c\/span\u003e\u003c\/p\u003e\n\u003c\/td\u003e\n\u003ctd\u003e\n\u003cp\u003e\u003cspan\u003e\u003cstrong\u003e Temperature Setting \u003c\/strong\u003e\u003c\/span\u003e\u003c\/p\u003e\n\u003c\/td\u003e\n\u003ctd\u003e\n\u003cp\u003e\u003cspan\u003e-40.0~99.9℃\u003c\/span\u003e\u003c\/p\u003e\n\u003c\/td\u003e\n\u003ctd\u003e\n\u003cp\u003e\u003cspan\u003e10.0℃\u003c\/span\u003e\u003c\/p\u003e\n\u003c\/td\u003e\n\u003c\/tr\u003e\n\u003ctr\u003e\n\u003ctd\u003e\n\u003cp\u003e\u003cspan\u003eF2\u003c\/span\u003e\u003c\/p\u003e\n\u003c\/td\u003e\n\u003ctd\u003e\n\u003cp\u003e\u003cspan\u003eTemperature difference setting\u003c\/span\u003e\u003c\/p\u003e\n\u003c\/td\u003e\n\u003ctd\u003e\n\u003cp\u003e\u003cspan\u003e0.3~10.0℃\u003c\/span\u003e\u003c\/p\u003e\n\u003c\/td\u003e\n\u003ctd\u003e\n\u003cp\u003e\u003cspan\u003e1℃\u003c\/span\u003e\u003c\/p\u003e\n\u003c\/td\u003e\n\u003c\/tr\u003e\n\u003ctr\u003e\n\u003ctd\u003e\n\u003cp\u003e\u003cspan\u003eF3\u003c\/span\u003e\u003c\/p\u003e\n\u003c\/td\u003e\n\u003ctd\u003e\n\u003cp\u003e\u003cspan\u003e\u003cstrong\u003ePress Delay\u003c\/strong\u003e\u003c\/span\u003e\u003c\/p\u003e\n\u003c\/td\u003e\n\u003ctd\u003e\n\u003cp\u003e\u003cspan\u003e1~10\u003cstrong\u003eminutes\u003c\/strong\u003e\u003c\/span\u003e\u003c\/p\u003e\n\u003c\/td\u003e\n\u003ctd\u003e\n\u003cp\u003e\u003cspan\u003e3 minutes\u003c\/span\u003e\u003c\/p\u003e\n\u003c\/td\u003e\n\u003c\/tr\u003e\n\u003ctr\u003e\n\u003ctd\u003e\n\u003cp\u003e\u003cspan\u003eF4\u003c\/span\u003e\u003c\/p\u003e\n\u003c\/td\u003e\n\u003ctd\u003e\n\u003cp\u003e\u003cspan\u003eTemperature correction\u003c\/span\u003e\u003c\/p\u003e\n\u003c\/td\u003e\n\u003ctd\u003e\n\u003cp\u003e\u003cspan\u003e-10.0~10.0℃\u003c\/span\u003e\u003c\/p\u003e\n\u003c\/td\u003e\n\u003ctd\u003e\n\u003cp\u003e\u003cspan\u003e0℃\u003c\/span\u003e\u003c\/p\u003e\n\u003c\/td\u003e\n\u003c\/tr\u003e\n\u003c\/tbody\u003e\n\u003c\/table\u003e\n\u003cp\u003e \u003c\/p\u003e\n\u003cdiv\u003e\n\u003cdiv\u003e\u003cspan\u003eRepair system data\u003c\/span\u003e\u003c\/div\u003e\n\u003c\/div\u003e\n\u003cdiv\u003e\n\u003cdiv\u003eAfter the thermostat is powered on, first check whether the parameter settings are correct. If an error is detected, "Er" is displayed. At this time, pressing any key will restore the default parameter settings and work normally. It is recommended to reset the parameters at this time.\u003c\/div\u003e\n\u003c\/div\u003e\n\u003cdiv\u003e\n\u003cdiv\u003e\u003cspan\u003e\u003cstrong\u003eSystem code, reason and action\u003c\/strong\u003e\u003c\/span\u003e\u003c\/div\u003e\n\u003c\/div\u003e\n\u003cdiv\u003e\n\u003cdiv\u003eSensor failure alarm: When the temperature probe circuit has a short circuit or open circuit failure, the thermostat activates the probe failure alarm mode and closes all execution states. The digital tube displays \"EE\". After the failure is removed, press any key to return to the normal working mode.\u003c\/div\u003e\n\u003c\/div\u003e\n\u003cdiv\u003e\n\u003cdiv\u003eOver-temperature limit alarm: When the temperature measurement exceeds the temperature measurement range, the thermostat activates the over-temperature limit fault alarm mode, closes all execution states, the digital tube displays \"HH\", when the temperature returns to the normal measurement range, press any key, Return to normal working mode. (18b20)\u003c\/div\u003e\n\u003c\/div\u003e\n\u003cdiv\u003e\n\u003cdiv\u003e\n\u003cspan\u003e\u003cstrong\u003e\u003c\/strong\u003e\u003c\/span\u003e\u003cbr\u003e\n\u003c\/div\u003e\n\u003cdiv\u003e\n\u003cspan\u003eSafety rules\u003c\/span\u003e\u003cbr\u003e☆ Danger:\u003c\/div\u003e\n\u003c\/div\u003e\n\u003cdiv\u003e\n\u003cdiv\u003e1. Strictly distinguish the sensor lead, power cord and output relay interface, not to be connected wrong, and the relay must not be overloaded;\u003c\/div\u003e\n\u003c\/div\u003e\n\u003cdiv\u003e\n\u003cdiv\u003e\u003cbr\u003e\u003c\/div\u003e\n\u003c\/div\u003e\n\u003cdiv\u003e\n\u003cdiv\u003e2. All wiring changes must be made with the power disconnected.\u003c\/div\u003e\n\u003c\/div\u003e\n\u003cdiv\u003e\n\u003cdiv\u003e\n\u003cbr\u003e☆ Warning:\u003c\/div\u003e\n\u003c\/div\u003e\n\u003cdiv\u003e\n\u003cdiv\u003e1. This thermostat is forbidden to be used in water or excessively humid environment. It is prohibited to use in high temperature, strong electromagnetic interference and strong corrosive environment.\u003c\/div\u003e\n\u003c\/div\u003e\n\u003cdiv\u003e\n\u003cdiv\u003e\n\u003cbr\u003e\u003cspan\u003e☆ Note:\u003c\/span\u003e\u003cbr\u003e\u003cspan\u003e1. The power supply voltage should be consistent with the voltage marked by the thermostat, and ensure the stability of the power supply voltage;\u003c\/span\u003e\u003cbr\u003e\u003cspan\u003e2. In order to avoid possible interference, it is recommended that the sensor lead be kept at an appropriate distance from the power line.\u003c\/span\u003e\n\u003c\/div\u003e\n\u003c\/div\u003e\n\u003c\/div\u003e\n\u003cdiv\u003e\n\u003cdiv\u003e\u003cspan color=\"#ff6600\"\u003ePackage Included:\u003c\/span\u003e\u003c\/div\u003e\n\u003cdiv\u003e\u003cspan\u003e\u003cspan color=\"#ff6600\"\u003e1PCS*DTC1201 Digital Thermostat AC 110V-230V WiFi Intelligent Temperature Controller\u003c\/span\u003e\u003c\/span\u003e\u003c\/div\u003e\n\u003c\/div\u003e\n\u003cdiv\u003e\u003cbr\u003e\u003c\/div\u003e\n\u003cdiv\u003e\u003cbr\u003e\u003c\/div\u003e","published_at":"2020-11-12T15:27:20+08:00","created_at":"2020-11-12T15:27:18+08:00","vendor":"DIYMORE","type":"","tags":[],"price":1999,"price_min":1999,"price_max":1999,"available":true,"price_varies":false,"compare_at_price":null,"compare_at_price_min":0,"compare_at_price_max":0,"compare_at_price_varies":false,"variants":[{"id":37513831710920,"title":"Default Title","option1":"Default Title","option2":null,"option3":null,"sku":"XA0025","requires_shipping":true,"taxable":false,"featured_image":null,"available":true,"name":"Digital Thermostat AC 110V-220V WiFi Intelligent Temperature Controller Sensor","public_title":null,"options":["Default Title"],"price":1999,"weight":0,"compare_at_price":null,"inventory_management":"shopify","barcode":"","requires_selling_plan":false,"selling_plan_allocations":[]}],"images":["\/\/www.diymore.cc\/cdn\/shop\/products\/1_01.jpg?v=1605166040","\/\/www.diymore.cc\/cdn\/shop\/products\/1_03.jpg?v=1605166041","\/\/www.diymore.cc\/cdn\/shop\/products\/1_05.jpg?v=1605166041","\/\/www.diymore.cc\/cdn\/shop\/products\/1_18.jpg?v=1605166041","\/\/www.diymore.cc\/cdn\/shop\/products\/1_11.jpg?v=1605166041"],"featured_image":"\/\/www.diymore.cc\/cdn\/shop\/products\/1_01.jpg?v=1605166040","options":["Title"],"media":[{"alt":null,"id":14910210801864,"position":1,"preview_image":{"aspect_ratio":1.0,"height":1000,"width":1000,"src":"\/\/www.diymore.cc\/cdn\/shop\/products\/1_01.jpg?v=1605166040"},"aspect_ratio":1.0,"height":1000,"media_type":"image","src":"\/\/www.diymore.cc\/cdn\/shop\/products\/1_01.jpg?v=1605166040","width":1000},{"alt":null,"id":14910210834632,"position":2,"preview_image":{"aspect_ratio":1.0,"height":1000,"width":1000,"src":"\/\/www.diymore.cc\/cdn\/shop\/products\/1_03.jpg?v=1605166041"},"aspect_ratio":1.0,"height":1000,"media_type":"image","src":"\/\/www.diymore.cc\/cdn\/shop\/products\/1_03.jpg?v=1605166041","width":1000},{"alt":null,"id":14910210900168,"position":3,"preview_image":{"aspect_ratio":1.0,"height":1000,"width":1000,"src":"\/\/www.diymore.cc\/cdn\/shop\/products\/1_05.jpg?v=1605166041"},"aspect_ratio":1.0,"height":1000,"media_type":"image","src":"\/\/www.diymore.cc\/cdn\/shop\/products\/1_05.jpg?v=1605166041","width":1000},{"alt":null,"id":14910210965704,"position":4,"preview_image":{"aspect_ratio":1.0,"height":1000,"width":1000,"src":"\/\/www.diymore.cc\/cdn\/shop\/products\/1_18.jpg?v=1605166041"},"aspect_ratio":1.0,"height":1000,"media_type":"image","src":"\/\/www.diymore.cc\/cdn\/shop\/products\/1_18.jpg?v=1605166041","width":1000},{"alt":null,"id":14910211064008,"position":5,"preview_image":{"aspect_ratio":1.0,"height":1000,"width":1000,"src":"\/\/www.diymore.cc\/cdn\/shop\/products\/1_11.jpg?v=1605166041"},"aspect_ratio":1.0,"height":1000,"media_type":"image","src":"\/\/www.diymore.cc\/cdn\/shop\/products\/1_11.jpg?v=1605166041","width":1000}],"requires_selling_plan":false,"selling_plan_groups":[],"content":"\u003cdiv\u003e\n\u003cspan\u003e\u003cstrong\u003eDTC1201 Thermostat\u003c\/strong\u003e\u003c\/span\u003e\u003cbr\u003e\u003cspan\u003eProduct name: Thermostat\u003c\/span\u003e\u003cbr\u003e\u003cspan\u003eProduct model: DTC1201\u003c\/span\u003e\u003cbr\u003e\u003cspan\u003ePower supply voltage: AC110 ~ 220V\u003c\/span\u003e\u003cbr\u003e\u003cspan\u003eTemperature range: -40 ℃ ~ + 99 ℃\u003c\/span\u003e\u003cbr\u003e\u003cspan\u003eTemperature measurement accuracy: ± 1 ℃ (-40 ℃ ~ + 70 ℃)\u003c\/span\u003e\u003cbr\u003e\u003cspan\u003eSensor line length: 100cm\u003c\/span\u003e\u003cbr\u003e\u003cspan\u003eThermostat size: 93mm * 56mm * 34mm\u003c\/span\u003e\u003cbr\u003e\u003cspan\u003eOutput capacity: Cooling (10A \/ 250VAC) Heating (10A \/ 250VAC)\u003c\/span\u003e\n\u003c\/div\u003e\n\u003cdiv\u003e\n\u003cspan\u003eWidely use: fish pet farming, greenhouse cultivation, supermarket fresh incubator, and more temperature control fields. Intelligent and precise temperature control\u003c\/span\u003e\u003cbr\u003e\u003cspan\u003e\u003cstrong\u003eHeating\u003c\/strong\u003e: Home heating, fish pet breeding, greenhouse cultivation, hatching machine and other high-precision sensors, temperature control is under control.\u003c\/span\u003e\u003cbr\u003e\u003cspan\u003e\u003cstrong\u003eRefrigeration:\u003c\/strong\u003e Refrigerators, supermarket preservation, air conditioning and other heating and cooling, control and build orders quickly.\u003c\/span\u003e\u003cbr\u003e\u003cspan\u003e\u003cstrong\u003eSmart: WiFi link can be controlled remotely through a smartphone.\u003c\/strong\u003e\u003c\/span\u003e\u003cbr\u003e\u003cspan\u003e\u003cstrong\u003eSafety: ABS flame-retardant material shell, after multiple safety tests, is more safe and reliable.\u003c\/strong\u003e\u003c\/span\u003e\n\u003c\/div\u003e\n\u003cdiv\u003e\u003cspan\u003e\u003cstrong\u003e\u003cimg height=\"624\" width=\"516\" src=\"https:\/\/pg-cdn-a2.datacaciques.com\/00\/NDAy\/20\/05\/29\/7097r7h7r532aom1\/0d1ba90328b0ffcb.jpg\" caption=\"false\"\u003e\u003cimg width=\"516\" src=\"https:\/\/pg-cdn-a2.datacaciques.com\/00\/NDAy\/20\/05\/29\/7097r7h7r532aom1\/a79f3997c93ed57d.jpg\" caption=\"false\"\u003e\u003cimg width=\"516\" src=\"https:\/\/pg-cdn-a2.datacaciques.com\/00\/NDAy\/20\/05\/29\/7097r7h7r532aom1\/c516679724c861bf.jpg\" caption=\"false\"\u003e\u003cimg width=\"516\" src=\"https:\/\/pg-cdn-a2.datacaciques.com\/00\/NDAy\/20\/05\/29\/7097r7h7r532aom1\/acc5f8475bd7a8b8.jpg\" caption=\"false\"\u003e\u003cimg width=\"516\" src=\"https:\/\/pg-cdn-a2.datacaciques.com\/00\/NDAy\/20\/05\/29\/7097r7h7r532aom1\/ed5a994fc4942802.jpg\" caption=\"false\"\u003e\u003cimg width=\"516\" src=\"https:\/\/pg-cdn-a2.datacaciques.com\/00\/NDAy\/20\/05\/29\/7097r7h7r532aom1\/bf59f5fcbe744a96.jpg\" caption=\"false\"\u003e\u003cimg width=\"516\" src=\"https:\/\/pg-cdn-a2.datacaciques.com\/00\/NDAy\/20\/05\/29\/7097r7h7r532aom1\/c26e7c86117efa66.jpg\" caption=\"false\"\u003e\u003cimg width=\"516\" src=\"https:\/\/pg-cdn-a2.datacaciques.com\/00\/NDAy\/20\/05\/29\/7097r7h7r532aom1\/c3f6a71b28b6d298.jpg\" caption=\"false\"\u003e\u003cimg width=\"516\" src=\"https:\/\/pg-cdn-a2.datacaciques.com\/00\/NDAy\/20\/05\/29\/7097r7h7r532aom1\/c8709ba87299d0aa.jpg\" caption=\"false\"\u003e\u003cimg width=\"516\" src=\"https:\/\/pg-cdn-a2.datacaciques.com\/00\/NDAy\/20\/05\/29\/7097r7h7r532aom1\/ebfb0fa13c4c8681.jpg\" caption=\"false\"\u003e\u003cimg width=\"516\" src=\"https:\/\/pg-cdn-a2.datacaciques.com\/00\/NDAy\/20\/05\/29\/7097r7h7r532aom1\/46d045f86933816c.jpg\" caption=\"false\"\u003e\u003cimg width=\"516\" src=\"https:\/\/pg-cdn-a2.datacaciques.com\/00\/NDAy\/20\/05\/29\/7097r7h7r532aom1\/62f985b4108d23fc.jpg\" caption=\"false\"\u003e\u003c\/strong\u003e\u003c\/span\u003e\u003c\/div\u003e\n\u003cdiv\u003e\u003cbr\u003e\u003c\/div\u003e\n\u003cdiv\u003e\u003cspan\u003e\u003cstrong\u003eOperating instructions\u003c\/strong\u003e\u003c\/span\u003e\u003c\/div\u003e\n\u003cdiv\u003e\n\u003cspan\u003eWhen the thermostat works normally, press and hold the power button for more than 3 seconds to turn off the thermostat. When the thermostat is off, press and hold the power button for more than 3 seconds to turn on the thermostat.\u003c\/span\u003e\u003cbr\u003e\u003cspan\u003eWhen the thermostat is working normally, the digital tube displays the current temperature measurement value, and performs automatic recognition and conversion of the cooling and heating working mode.\u003c\/span\u003e\n\u003c\/div\u003e\n\u003cdiv\u003e\n\u003cspan\u003eWhen the measured temperature ≥ temperature set value + temperature difference set value, enter the cooling state, the Cool indicator lights, the refrigeration relay normally open contact is closed; The Cool indicator flashes, indicating that the refrigeration equipment is in the state of delay protection of the press; ≤Temperature setting value, the Cool indicator is off, and the normally open contact of the cooling relay is disconnected.\u003c\/span\u003e\u003cbr\u003e\u003cspan\u003eWhen the measured temperature ≤ temperature set value-temperature difference set value enters the heating state, the Heat indicator lights, the heating relay normally open contact is closed; when the measured temperature ≥ temperature set value, the Heat indicator turns off, the heating relay normally open contact disconnect.\u003c\/span\u003e\n\u003c\/div\u003e\n\u003cdiv\u003e\u003cspan\u003e\u003cstrong\u003eIndicator Status Description\u003c\/strong\u003e\u003c\/span\u003e\u003c\/div\u003e\n\u003cdiv\u003e\n\u003ctable\u003e\n\u003ctbody\u003e\n\u003ctr\u003e\n\u003ctd\u003e\n\u003cp\u003e\u003cspan\u003e\u003cstrong\u003eIndicator \u003c\/strong\u003e\u003c\/span\u003e\u003c\/p\u003e\n\u003c\/td\u003e\n\u003ctd\u003e\n\u003cp\u003e\u003cspan\u003e\u003cstrong\u003eFunction\u003c\/strong\u003e\u003c\/span\u003e\u003c\/p\u003e\n\u003c\/td\u003e\n\u003ctd\u003e\n\u003cp\u003e\u003cspan\u003e\u003cstrong\u003eRemarks\u003c\/strong\u003e\u003c\/span\u003e\u003c\/p\u003e\n\u003c\/td\u003e\n\u003c\/tr\u003e\n\u003ctr\u003e\n\u003ctd\u003e\n\u003cp\u003e\u003cspan\u003e\u003cstrong\u003eCool indicator\u003c\/strong\u003e\u003c\/span\u003e\u003c\/p\u003e\n\u003c\/td\u003e\n\u003ctd\u003e\n\u003cp\u003e\u003cspan\u003e\u003cstrong\u003eOn: Cooling operation;\u003c\/strong\u003e\u003c\/span\u003e\u003c\/p\u003e\n\u003cp\u003e\u003cspan\u003e\u003cstrong\u003eOff: Cooling Off; Flashing: Press delay\u003c\/strong\u003e\u003c\/span\u003e\u003c\/p\u003e\n\u003c\/td\u003e\n\u003ctd rowspan=\"2\"\u003e\n\u003cp\u003e\u003cspan\u003e\u003cstrong\u003eCool\u0026amp;Heat: The two indicators cannot be on at the same time\u003c\/strong\u003e\u003c\/span\u003e\u003c\/p\u003e\n\u003c\/td\u003e\n\u003c\/tr\u003e\n\u003ctr\u003e\n\u003ctd\u003e\n\u003cp\u003e\u003cspan\u003e\u003cstrong\u003eHeat indicator\u003c\/strong\u003e\u003c\/span\u003e\u003c\/p\u003e\n\u003c\/td\u003e\n\u003ctd\u003e\n\u003cp\u003e\u003cspan\u003e\u003cstrong\u003eOn: Heating work; \u003c\/strong\u003e\u003c\/span\u003e\u003cbr\u003e\u003cspan\u003e\u003cstrong\u003eOff: Heating off\u003c\/strong\u003e\u003c\/span\u003e\u003c\/p\u003e\n\u003c\/td\u003e\n\u003c\/tr\u003e\n\u003ctr\u003e\n\u003ctd\u003e\n\u003cp\u003e\u003cspan\u003e\u003cstrong\u003eSet indicator\u003c\/strong\u003e\u003c\/span\u003e\u003c\/p\u003e\n\u003c\/td\u003e\n\u003ctd\u003e\n\u003cp\u003e\u003cspan\u003e\u003cstrong\u003eOn: Parameter setting status\u003c\/strong\u003e\u003c\/span\u003e\u003c\/p\u003e\n\u003c\/td\u003e\n\u003ctd\u003e\n\u003cp\u003e\u003cspan\u003e\u003cstrong\u003e \u003c\/strong\u003e\u003c\/span\u003e\u003c\/p\u003e\n\u003c\/td\u003e\n\u003c\/tr\u003e\n\u003ctr\u003e\n\u003ctd\u003e\n\u003cp\u003e\u003cspan\u003e\u003cstrong\u003eData indicator\u003c\/strong\u003e\u003c\/span\u003e\u003c\/p\u003e\n\u003cp\u003e\u003cspan\u003e\u003cstrong\u003e(Blue light\/Yellow light)\u003c\/strong\u003e\u003c\/span\u003e\u003c\/p\u003e\n\u003c\/td\u003e\n\u003ctd\u003e\n\u003cp\u003e\u003cspan\u003e\u003cstrong\u003eData transmission indicator\u003c\/strong\u003e\u003c\/span\u003e\u003c\/p\u003e\n\u003c\/td\u003e\n\u003ctd\u003e\n\u003cp\u003e\u003cspan\u003e\u003cstrong\u003eYellow light: distribution network indicator\u003c\/strong\u003e\u003c\/span\u003e\u003c\/p\u003e\n\u003c\/td\u003e\n\u003c\/tr\u003e\n\u003ctr\u003e\n\u003ctd\u003e\n\u003cp\u003e\u003cspan\u003e\u003cstrong\u003eNetindicator\u003c\/strong\u003e\u003c\/span\u003e\u003c\/p\u003e\n\u003c\/td\u003e\n\u003ctd\u003e\n\u003cp\u003e\u003cspan\u003e\u003cstrong\u003eOn: online \u003c\/strong\u003e\u003c\/span\u003e\u003c\/p\u003e\n\u003cp\u003e\u003cspan\u003e\u003cstrong\u003eBlinking: offline\u003c\/strong\u003e\u003c\/span\u003e\u003c\/p\u003e\n\u003c\/td\u003e\n\u003ctd\u003e\n\u003cp\u003e\u003cspan\u003e\u003cstrong\u003eIndicate whether APP and device are connected successfully\u003c\/strong\u003e\u003c\/span\u003e\u003c\/p\u003e\n\u003c\/td\u003e\n\u003c\/tr\u003e\n\u003c\/tbody\u003e\n\u003c\/table\u003e\n\u003c\/div\u003e\n\u003cdiv\u003e\u003cspan\u003e\u003cstrong\u003eMenu function description\u003c\/strong\u003e\u003c\/span\u003e\u003c\/div\u003e\n\u003cdiv\u003e\n\u003ctable height=\"283\"\u003e\n\u003ctbody\u003e\n\u003ctr\u003e\n\u003ctd\u003e\n\u003cp\u003e\u003cspan face=\"宋体\"\u003eMenu Logo\u003c\/span\u003e\u003c\/p\u003e\n\u003c\/td\u003e\n\u003ctd\u003e\n\u003cp\u003e\u003cspan\u003eMenu Function\u003c\/span\u003e\u003c\/p\u003e\n\u003c\/td\u003e\n\u003ctd\u003e\n\u003cp\u003e\u003cspan\u003eSetting Area\u003c\/span\u003e\u003c\/p\u003e\n\u003c\/td\u003e\n\u003ctd\u003e\n\u003cp\u003e\u003cspan\u003eFactory Setting\u003c\/span\u003e\u003c\/p\u003e\n\u003c\/td\u003e\n\u003c\/tr\u003e\n\u003ctr\u003e\n\u003ctd\u003e\n\u003cp\u003e\u003cspan\u003eF1\u003c\/span\u003e\u003c\/p\u003e\n\u003c\/td\u003e\n\u003ctd\u003e\n\u003cp\u003e\u003cspan\u003e\u003cstrong\u003e Temperature Setting \u003c\/strong\u003e\u003c\/span\u003e\u003c\/p\u003e\n\u003c\/td\u003e\n\u003ctd\u003e\n\u003cp\u003e\u003cspan\u003e-40.0~99.9℃\u003c\/span\u003e\u003c\/p\u003e\n\u003c\/td\u003e\n\u003ctd\u003e\n\u003cp\u003e\u003cspan\u003e10.0℃\u003c\/span\u003e\u003c\/p\u003e\n\u003c\/td\u003e\n\u003c\/tr\u003e\n\u003ctr\u003e\n\u003ctd\u003e\n\u003cp\u003e\u003cspan\u003eF2\u003c\/span\u003e\u003c\/p\u003e\n\u003c\/td\u003e\n\u003ctd\u003e\n\u003cp\u003e\u003cspan\u003eTemperature difference setting\u003c\/span\u003e\u003c\/p\u003e\n\u003c\/td\u003e\n\u003ctd\u003e\n\u003cp\u003e\u003cspan\u003e0.3~10.0℃\u003c\/span\u003e\u003c\/p\u003e\n\u003c\/td\u003e\n\u003ctd\u003e\n\u003cp\u003e\u003cspan\u003e1℃\u003c\/span\u003e\u003c\/p\u003e\n\u003c\/td\u003e\n\u003c\/tr\u003e\n\u003ctr\u003e\n\u003ctd\u003e\n\u003cp\u003e\u003cspan\u003eF3\u003c\/span\u003e\u003c\/p\u003e\n\u003c\/td\u003e\n\u003ctd\u003e\n\u003cp\u003e\u003cspan\u003e\u003cstrong\u003ePress Delay\u003c\/strong\u003e\u003c\/span\u003e\u003c\/p\u003e\n\u003c\/td\u003e\n\u003ctd\u003e\n\u003cp\u003e\u003cspan\u003e1~10\u003cstrong\u003eminutes\u003c\/strong\u003e\u003c\/span\u003e\u003c\/p\u003e\n\u003c\/td\u003e\n\u003ctd\u003e\n\u003cp\u003e\u003cspan\u003e3 minutes\u003c\/span\u003e\u003c\/p\u003e\n\u003c\/td\u003e\n\u003c\/tr\u003e\n\u003ctr\u003e\n\u003ctd\u003e\n\u003cp\u003e\u003cspan\u003eF4\u003c\/span\u003e\u003c\/p\u003e\n\u003c\/td\u003e\n\u003ctd\u003e\n\u003cp\u003e\u003cspan\u003eTemperature correction\u003c\/span\u003e\u003c\/p\u003e\n\u003c\/td\u003e\n\u003ctd\u003e\n\u003cp\u003e\u003cspan\u003e-10.0~10.0℃\u003c\/span\u003e\u003c\/p\u003e\n\u003c\/td\u003e\n\u003ctd\u003e\n\u003cp\u003e\u003cspan\u003e0℃\u003c\/span\u003e\u003c\/p\u003e\n\u003c\/td\u003e\n\u003c\/tr\u003e\n\u003c\/tbody\u003e\n\u003c\/table\u003e\n\u003cp\u003e \u003c\/p\u003e\n\u003cdiv\u003e\n\u003cdiv\u003e\u003cspan\u003eRepair system data\u003c\/span\u003e\u003c\/div\u003e\n\u003c\/div\u003e\n\u003cdiv\u003e\n\u003cdiv\u003eAfter the thermostat is powered on, first check whether the parameter settings are correct. If an error is detected, "Er" is displayed. At this time, pressing any key will restore the default parameter settings and work normally. It is recommended to reset the parameters at this time.\u003c\/div\u003e\n\u003c\/div\u003e\n\u003cdiv\u003e\n\u003cdiv\u003e\u003cspan\u003e\u003cstrong\u003eSystem code, reason and action\u003c\/strong\u003e\u003c\/span\u003e\u003c\/div\u003e\n\u003c\/div\u003e\n\u003cdiv\u003e\n\u003cdiv\u003eSensor failure alarm: When the temperature probe circuit has a short circuit or open circuit failure, the thermostat activates the probe failure alarm mode and closes all execution states. The digital tube displays \"EE\". After the failure is removed, press any key to return to the normal working mode.\u003c\/div\u003e\n\u003c\/div\u003e\n\u003cdiv\u003e\n\u003cdiv\u003eOver-temperature limit alarm: When the temperature measurement exceeds the temperature measurement range, the thermostat activates the over-temperature limit fault alarm mode, closes all execution states, the digital tube displays \"HH\", when the temperature returns to the normal measurement range, press any key, Return to normal working mode. (18b20)\u003c\/div\u003e\n\u003c\/div\u003e\n\u003cdiv\u003e\n\u003cdiv\u003e\n\u003cspan\u003e\u003cstrong\u003e\u003c\/strong\u003e\u003c\/span\u003e\u003cbr\u003e\n\u003c\/div\u003e\n\u003cdiv\u003e\n\u003cspan\u003eSafety rules\u003c\/span\u003e\u003cbr\u003e☆ Danger:\u003c\/div\u003e\n\u003c\/div\u003e\n\u003cdiv\u003e\n\u003cdiv\u003e1. Strictly distinguish the sensor lead, power cord and output relay interface, not to be connected wrong, and the relay must not be overloaded;\u003c\/div\u003e\n\u003c\/div\u003e\n\u003cdiv\u003e\n\u003cdiv\u003e\u003cbr\u003e\u003c\/div\u003e\n\u003c\/div\u003e\n\u003cdiv\u003e\n\u003cdiv\u003e2. All wiring changes must be made with the power disconnected.\u003c\/div\u003e\n\u003c\/div\u003e\n\u003cdiv\u003e\n\u003cdiv\u003e\n\u003cbr\u003e☆ Warning:\u003c\/div\u003e\n\u003c\/div\u003e\n\u003cdiv\u003e\n\u003cdiv\u003e1. This thermostat is forbidden to be used in water or excessively humid environment. It is prohibited to use in high temperature, strong electromagnetic interference and strong corrosive environment.\u003c\/div\u003e\n\u003c\/div\u003e\n\u003cdiv\u003e\n\u003cdiv\u003e\n\u003cbr\u003e\u003cspan\u003e☆ Note:\u003c\/span\u003e\u003cbr\u003e\u003cspan\u003e1. The power supply voltage should be consistent with the voltage marked by the thermostat, and ensure the stability of the power supply voltage;\u003c\/span\u003e\u003cbr\u003e\u003cspan\u003e2. In order to avoid possible interference, it is recommended that the sensor lead be kept at an appropriate distance from the power line.\u003c\/span\u003e\n\u003c\/div\u003e\n\u003c\/div\u003e\n\u003c\/div\u003e\n\u003cdiv\u003e\n\u003cdiv\u003e\u003cspan color=\"#ff6600\"\u003ePackage Included:\u003c\/span\u003e\u003c\/div\u003e\n\u003cdiv\u003e\u003cspan\u003e\u003cspan color=\"#ff6600\"\u003e1PCS*DTC1201 Digital Thermostat AC 110V-230V WiFi Intelligent Temperature Controller\u003c\/span\u003e\u003c\/span\u003e\u003c\/div\u003e\n\u003c\/div\u003e\n\u003cdiv\u003e\u003cbr\u003e\u003c\/div\u003e\n\u003cdiv\u003e\u003cbr\u003e\u003c\/div\u003e"}